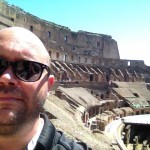 Infrastructure nerds rejoice! ELGL is happy to announce the first #WeBuiltThisCity webinar on April 23 at 1 p.m. ET / 10 a.m. PT. The City of Pearland, Texas has lent us Michael Leech, Assistant Public Works Director, for this exciting webinar on the benefits of a programmatic approach to road maintenance. Register here!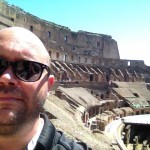 Stretched budgets and varying needs make it a challenge to communicate the importance of a proactive approach to infrastructure maintenance. Michael will lend some wisdom as to how to communicate the importance of continued investment in infrastructure in your community and how to battle the "if it ain't broke, don't fix it" mentality that plagues all too many cities across the country.
In this webinar we will find out:
What is the typical life of a road and how can we prolong that life?
When does it make the most sense to take action repairing a road?
How much money are you really saving by being proactive?
How do you talk about complex infrastructure repairs in simple terms?
Join us at 1 p.m. ET / 10 a.m. PT on April 23rd as we officialy kick off our #WeBuiltThisCity campaign by talking about the importance proactive road maintenance and how you can communicate that importance to those in your communities. Register here!