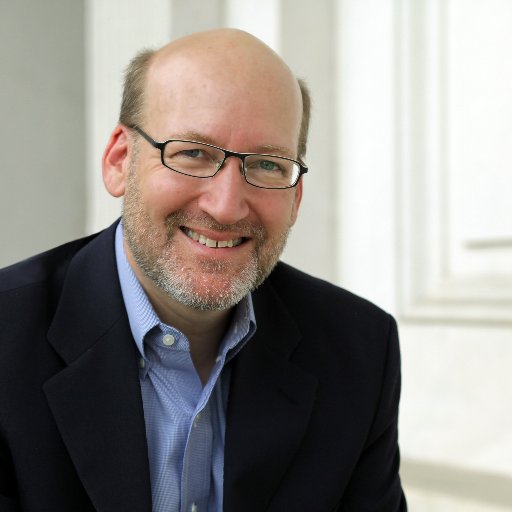 Andrew Kleine is the author of City on the Line: How Baltimore Transformed Its Budget to Beat the Great Recession and Deliver Outcomes (Rowman & Littlefield). He has served as budget director for the City of Baltimore and Chief Administrative Officer for Montgomery County, Maryland.  Connect with Andrew on email and Twitter.
---
For the privileged among us, the COVID-19 pandemic has had a number of silver linings: better work-life balance, less pollution, maybe even a puppy.
My silver lining has been lessons in leadership – some of them reminders of things that deserve more attention, others wonderful new insights.
For the first six months of the pandemic, I was the Chief Administrative Officer (CAO) for Montgomery County, Maryland.  My job was to run a local government of 9,000 employees serving more than one million residents.
The county's first three cases – all of whom had been passengers on a Nile River cruise – were reported on March 5.  From there, the crisis unfolded slowly as the case count ticked up and public health officials struggled to understand the virus and how to contain it.
In the midst of fear and confusion, we were confronted with an unending series of hard questions.  What do we do if an employee gets sick?  How much should we pay essential workers?  Should we buy masks from a Costa Rican middleman?  Should we keep restaurants closed even though the Governor says they can open?  When will we get back to normal?  You get the idea.
It was an unprecedented leadership challenge.  Here are a few things I took away from the experience:
Bold change shouldn't require a crisis.  Every week, I sent an e-mail message to all department and office heads.  In one of my January 2020 messages, I shared with them the latest data on how many employees were teleworking (not many) and asked them to give me a plan by April for boosting their number.  If I had instead announced that henceforth, all employees who can work remotely must do so, I would have been called crazy, stupid, or unprintable names.  And yet, two months later, 70 percent of our non-public safety employees were teleworking.  Not only that, department heads told me that they had evolved, almost overnight, from telework skeptics to converts.  In many ways, their organizations were more productive and connected than ever.
The telework experience gives me more courage to move beyond half-measures.  For example, rather than setting a target to reduce paper use by 25 percent, why not go paperless?
Newsletters never go out of style.  The sudden shift to remote work made all of us feel, well, remote.  And not just remote – anxious, disoriented, disconnected.  We discovered that much of our communication is informal, and that formal communication about what's happening in the organization is lacking.
My role as CAO, as I saw it, was to keep our employees connected, motivated, safe, and productive.  After ordering people home, I launched a daily Employee Connect newsletter.  It started as a way to keep people informed about the crisis and deliver encouraging messages from me and the County Executive.  It quickly became much more than that.
At first, employees shared photos of their makeshift workspaces.  Then HR posted online training webinars, wellness tips, and "Benefits Bites."  We held a virtual talent show, most creative mask contest, and recipe swap, and we surveyed employees about their telework lives.
The newsletter fulfilled a desire that existed pre-COVID, for shared experiences, the latest from leadership, friendly reminders, and a little fun.  I'm sure it will become a permanent fixture in Montgomery County Government.
(Re)discover dashboards.  As a certified data junkie, I love dashboards.  Organizing performance information into accessible formats really gets me going.  Sadly, I have not seen dashboards take hold as a management tool for local government.
At the outset of the crisis, I put our CountyStat team to work building an internal dashboard with data on disease surveillance, PPE inventory, employee status, 911 calls, and more.  The County Executive couldn't get enough of it, and I found myself consulting it daily.
Our external "reopening" dashboard was also a big hit.  It had all the elements of effective performance monitoring: a discrete set of indicators, easy-to-read trend lines, benchmarks, and data descriptions.
It's true that people's lives and livelihoods are impacted by the direction of the COVID-19 data, but is it too much to hope that this event might spark an interest in other government data, provided it's clear, meaningful and actionable?
On a recent road trip, I saw a digital billboard displaying the current ER wait time at a local hospital.  That's the kind of prominence I'd like to see governments give their performance data, whether it be neighborhood recycling rates, missed trash pickups, or code violations.
Slow the game down.  It is often said of great athletes, like Michael Jordan or Mia Hamm, that they are able to slow the game down.  That doesn't mean they have the power to put more time on the clock.  It means they understand the game so well that they can anticipate what will happen before it happens.
Early on, the COVID-19 pandemic was surprising us every day, and our County Executive gave his leadership team advice that helped us make forward-thinking decisions.  He said, "Imagine yourself two weeks from now.  What do you wish you had done two weeks ago?"
This mindset of always looking ahead led us to build a large PPE stockpile as fast as we could, be one of the first transit systems to shift to rear-door entry, and prepare ourselves for what to do when an employee got sick.
When you let the game speed up, mistakes happen.  Under pressure to expand testing ahead of other counties, we awarded a contract to a lab that wasn't ready for the large scale we needed.  Lesson learned.
Trust the experts and your instincts.
I was blessed with a highly capable public health officer and an equally adept emergency manager.  My role was to support them in making sound recommendations to the County Executive based on the data in front of us and their expertise.  Against a mysterious enemy like COVID-19, though, data and expertise only get you so far, and you should always give your gut a seat at the table.
In the earliest days of the pandemic, before we closed government buildings, our librarians pleaded for permission to wear masks and gloves.  This was a common sense request from the front lines, but we said no, because at the time public health experts were telling us that masks don't keep people safe, we had not yet seen community transmission, and we didn't want to cause public panic.  For similar reasons, we initially resisted calls to mandate face coverings inside grocery stores and other essential businesses.
It's hard to go against the experts, but sometimes leaders should do so, either to take a calculated risk or, in this case, err on the side of caution.
Move beyond the banquet – recognize great work every day.  At the beginning of the pandemic, I came across a quote that captured the spirit I hoped to instill in the organization: "Kites rise highest against the wind, not with it."  The quote is attributed to Winston Churchill, but the saying actually dates back to the early 19th century.
County employees were performing heroic acts to reduce the spread of the virus, aid those who were sick, and keep essential services running.  Adversity had brought out the best in them.
Ordinarily, we honor the good work of employees at an annual awards ceremony, but in the case of COVID-19, recognition couldn't wait.  Our people were giving their all, with no end in sight.  They needed to be noticed, which is why we started the High Riser Awards, showcasing individual and team accomplishments each week.
Pre-pandemic, we had begun planning for the annual awards ceremony.  Now I think governments should recognize great work when it happens, whether we're in a crisis or not.
Be kind to yourself.  With my gym closed down due to COVID-19, I needed to modify my exercise routine.  One change was to start using the rowing machine in my basement, which hadn't seen much action since my daughter left for college.  To combat the monotony of rowing in place, I listen to podcasts about local government (don't laugh).
In a discussion on the Emerging Local Government Leaders (ELGL) GovLove podcast, former Minneapolis mayor Betsy Hodges was asked for her best self-care tips during the time of quarantine.  Her response was just what I needed to hear at that moment.  She said that in these extraordinary times, whatever standards you used for self-judgment before COVID-19 should be lowered, and you should organize your resources and time around a more forgiving benchmark.
I took Mayor Hodges' advice to heart and became a crusader for self-care, preaching to everyone who would listen how to identify signs of burnout in themselves and others and showing them how to beat stress and be healthy.
I will leave you with my own self-care tip, which is to do what I just did: take some time to reflect on what the pandemic has taught you about yourself, your work, and what really matters.