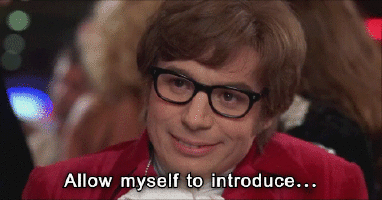 [vc_row][vc_column][vc_column_text]Welcome to our new member feature. We've all heard the excuse "I'm too busy" so we've simplified our feature to illicit short, meaningful responses for our new members. As a side note, ELGL is adamantly opposed to the excuse, "I'm too busy."
Emily Morrison (LinkedIn and Twitter) is a Communications Manager and
Legal Assistant for the Knox County Prosecutor's Office. Morrison recently joined the ELGL team where among other things she'll be helping ELGL up its communications game and increase our digital media presence. Some of her contributions to ELGL already include helping with the Morning Buzz feature and keeping the Twitter feed up to date with the latest local government updates and ELGL happenings.
In addition to her public and private sector experience, Emily's a natural leader who has devoted time to a variety of volunteer causes related to children and education. Morrison doesn't shy away from a tough challenge and aspires to one day run for City Council.
My most frustrating experience in local government ended up being one of my best experiences. I applied for a job in a local government office and didn't end up getting the position after a very good interview, so I later took an internship in the same office to get more experience. At the end of my internship I was told I didn't get the job because "sometimes it's not what you know, but who you know." The internship ended up being the best thing I could have done because it allowed me to take risks I might not have made if I was employed. Those risks are what helped launch my career.
I aspire to run for City Council in the near future. I think our local government has vast room for improvement with civic engagement and communication, and I want to start that change. Our local officials have an outdated way of thinking about communicating with the public and it's just not working any longer.  I'm a social media addict; and while I know it is not the cure for everything, disseminating information where the public consumes it is a good start.  I want our local government to become available and interesting to our citizens.
My top three career accomplishments are:
Being hired as the Communications Manager and Legal Assistant for the Knox County Prosecutor's Office. It is my current dream job. I know I will not be here for the rest of my career; however I am living in the moment and learning as much as I can while I'm here.
Being appointed as the Co-PIO for Knox County. This gives me more training opportunities to practice my communication skills.
I started the very first government Facebook page in Knox County when I was an intern four years ago, and that idea has helped lead me to where I am today.
When no one else is in the car, I… rock out like it's nobody's business. (I'm a horrible singer, and my children quite frequently ask me not to sing in there presence.)
I am afraid of working on a case and not having enough evidence
to do justice for the victim. I strongly believe in our judicial system, but it has its limits. Working in this office can be tough sometimes because what we know and what we can prove are sometimes two different things. The real world is nothing like Law & Order.
Right now, I am working on social media campaigns for three offices, a double homicide case, and organizing a big town hall meeting in the spring.
Here are three tips for interviewing…
Take a deep breath and relax. The worst thing that can happen is you won't get the job and sometimes that ends up being a good thing.
Interview your interviewer. The interview should be a two-way street, so make sure the job you're applying for is the best fit for you. This prevents leaving a job you hate quickly and giving the appearance of job hopping.
It sounds silly, but do fake interviews with a friend or someone you trust. There's a big difference between thinking about the answers to typical interview questions and actually saying them out loud. It will be much easier to get through the real thing if you can get through an awkward interview with someone you know until you are comfortable.
And, one thing that you should know about me is… I almost went to school to become an art teacher. Painting is one of my favorite hobbies.
In terms of telling the local government story, I think local government is slowly transitioning into a more transparent and engaging platform. Change is hard, and in rural communities the story comes out much slower. Maybe I'm an idealist, but I think local government is a beautiful thing; because it has the ability to significantly improve lives on a daily basis. Being better at telling the story is a way to show the citizens in your area what you do well, and gives the government an opportunity to listen to what they can do better.
If I could start a non-profit to assist local government, I would focus on teaching citizens how they can make a difference in their own community by actively participating in the local government process. I would also focus on the youth. I think having a youth council to get young adults involved in the government process and giving them some power to create change could change an entire generation's view on local government. It's heartbreaking when I hear that people don't vote or won't voice their opinion because they have never seen the change that can be created on a local level.
For the next person that you interview, I would ask "If you could be in charge of any local government office what would it be, and what would be the first change you make?"
You should have asked me what I would like to be doing in 5 years.[/vc_column_text][/vc_column][/vc_row]