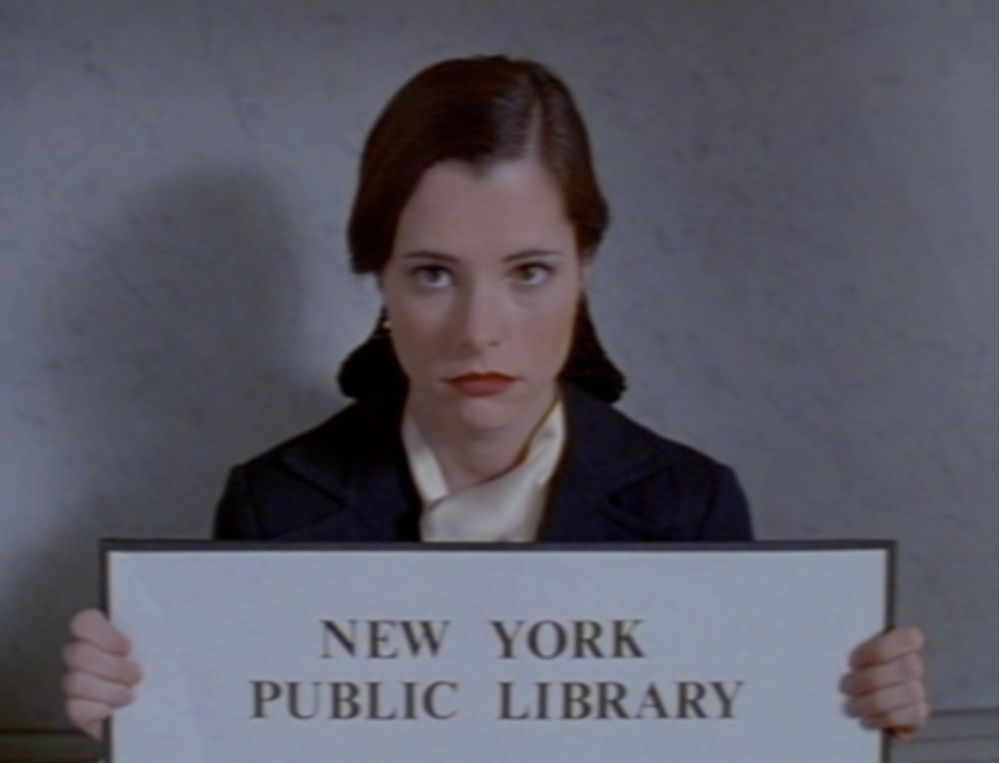 Today's Morning Buzz is by Stephanie Chase, Executive Director for the Libraries of Eastern Oregon and Founding Principal at Constructive Disruption. Connect with her on LinkedIn and Twitter.
What I'm Listening to: covers of Robyn's "Dancing On My Own," just to see if any of them stand up to the original
What I'm Reading: The Violence by Delilah S. Dawson
What I'm Watching: The Country Music documentary series by Ken Burns
What I'm Doing: Avoiding spring cleaning my garden
---
Maybe you knew it was National Library Week — perhaps your public library has posters up, or arranged for a proclamation at City Council, or has a special article in your local paper — but maybe you are just now hearing about it. Held the first week in April every year since 1958, National Library Week, as the American Library Association describes it, "is an annual celebration highlighting the valuable role libraries, librarians, and library workers play in transforming lives and strengthening our communities."
When was the last time you thought about your public library? What could you actually do to better support your local public library?
Visit your library. When was the last time you used or visited your public library? (I'm not saying you should only go once a year; really, you should go once a week, at least.) Even if you are a frequent library user, take time in the next week to go in to your closest library. What do you notice? Who is there using the space? What's on display? Don't forget to take the time to talk with staff! Your library needs allies — during budget time especially — and the best way you can be a library ally is to actually have visited and used your library. If you haven't been in for a while, it's probably different (and better) than you imagine.
Brush up on what's happening with book bans. Libraries across the nation, and especially school libraries, are facing unprecedented levels of requests to remove books from collections. Items in a library collection come and go all the time, driven by popularity, use, new information, and changing norms, and libraries typically seek to provide collections that balance access and factual information with the need to create safe, welcoming spaces that allow for intellectual pursuit and curiosity. The current actions to remove books that are about people's innate identities, their very personhood, are damaging not just to intellectual freedom but also to the well-being of our community members. This is a complex topic, with more to come here on ELGL; in the meantime, you can learn more at United Against Book Bans and from the 2022 State of America's Libraries report. Keep track of what's happening at your local school around the books in the library collection and in the curriculum and stand up for the teachers and students trying to ensure access.
Ask your Library Director about partnering. Remember: libraries have the foot traffic. They have the big (maybe really big) email newsletter database. They probably have the most open hours of any city department. They often have active support groups, such as a Friends of the Library, who can be very well-connected in your community. Your local library is a great place for connecting with your community through a partnership. In my time in libraries, just some of the ways we have partnered include with our Public Works department to get the word out about bioswales, median strip planting, not putting grease down your sink, had multiple Safe Routes to School visits for story time, and hosted many a Touch-A-Truck activity. We've had the police chief as a regular story time reader, develop book displays and staff picks, open houses for kids to meet the K-9s, and partnered to ensure full-time library staff enrolled in mental health first aid to better support community members in need. We've worked with our planning department on hosting listening sessions and public hearings to increase attendance. We've worked with the fire department to ensure all staff are CPR trained. We've led the development of a citywide code of conduct through an equity lens, advocated for print and telephone service in languages other than English citywide, served as a major part of a citywide public art program, hosted the largest public gallery space in my county, served on the technical advisory committee for the land use master plan (and helped get the word out about it), and advocated for clarity in our inclement weather policies for staff and the public. Your library can pretty much do anything, especially when you consider the library has the platform and reach and you've got the expertise and resources.
Stand up for the library. Libraries are not alone among municipal services to suffer under the weight of outdated impressions, but libraries come with a special serving of sentimentality and nostalgia. Talk about libraries to your colleagues and friends. Visit the library. Check out materials, whether it is physical books, an ebook, a Library of Things item, a streaming video — it's all good. Learn who your counterpart is at the library and reach out to them, and find ways to work together and support one another. Speak up about the library at department meetings, or department head meetings, or even at the budget hearing.
Make sure the story you're telling about the library is the actual story. Don't be one of those people saying we don't need libraries, or thinking ebooks or Netflix or Google (or the radio or tv… this has been an issue for a while) are going to put your library out of business. Public libraries especially serve as critical third places — or, as people work remotely or from home, increasingly, second places — for community members to gather together. We're not going anywhere any time soon.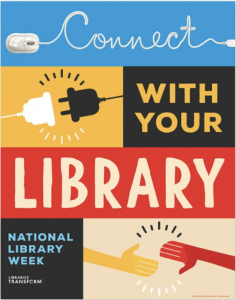 I spent more than 20 years as a library director in municipal government, and it can sometimes feel like libraries are the forgotten guest to the dinner party to our colleagues, but that's rarely true for your community members. Even with the drastic dip in in-person attendance or visits at your local library, I'd wager the is still the most used of your direct service departments, outpacing the visits to your city hall and even your Parks and Rec facilities. Your public library is the place where your community goes to ask questions, find resources, see other community members, and interact with municipal staff. It is the physical building or buildings that develops a picture of how a community is run for many community members, so the landscaping and signage and lobby and staff all make a difference —they are your community ambassadors. So for this National Library Week, I ask you to remember the treasure your local library is, not just for the wonderful service and materials and programs it provides, but as a great big jewel in your local government crown.