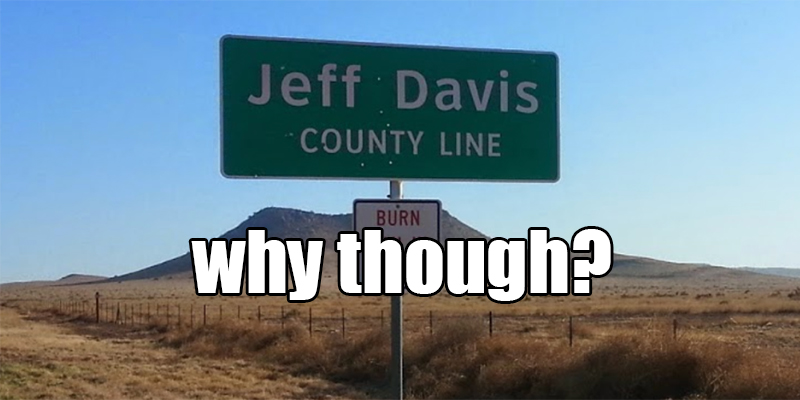 Right Now with Nick Smith (Linkedin/Twitter)
What I'm watching: Trigger Warning with Killer Mike 
What I'm listening to: Run The Jewels — RTJ4
If you're interested in becoming a better anti-racist, Killer Mike is a great, outside-the-box (read: hilarious and NSFW) resource.
If you're not … now might be a good time to stop reading.
---
Let's start at the beginning. If you follow me on Twitter, you probably know that I'm from Kentucky. (How else does someone even become a Kentucky football fan?) I also left Kentucky after 9/11 to join the US Navy. 
So I was upset to learn recently that Kentucky, despite not being part of the Confederacy during the Civil War, is one of 13 states that have counties named for Confederate historical figures — in fact, per this article it's the only state not to secede and still have one of these.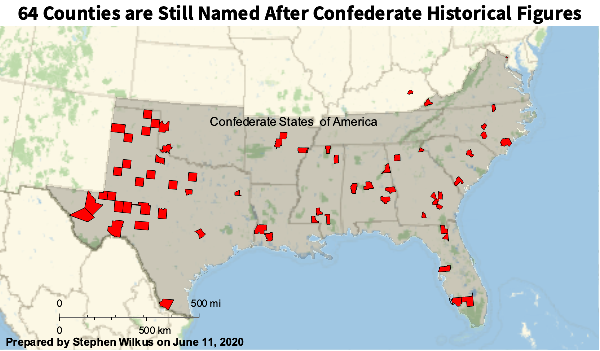 Anyway, just as "the Confederate flag" (in quotes because Stars & Bars ain't even the real flag lol) should be banned from representing places in the US, so should these. Rename them all. The Confederates fought against the United States, and killed American soldiers, sailors, marines, and civilians. 
As an added bonus, it doesn't even have to be as hard as you might think.
Have you heard the story of King County, Washington? It was founded in 1852, named King County, in honor of slave owner William King. Then, in 1986, it was renamed King County by the County Council, in honor of Martin Luther King. Easy peasy. It took until 2005 to become "official" as only the state can technically charter a county in Washington. But the change itself was instant and painless.
Were there some people unhappy about it? Sure, whatever. Did it take 20 years? Of course. It was pre-internet local government. But did they do it anyway? Yes.
And why not? Literally, what's lost? If you believe the "opposition" letters, the biggest concern was that a new logo would cost money to make and apply to stationery and uniforms. Big deal. Sometimes it costs a little money to own up to your mistakes. 
So in the ELGL spirit of promoting solutions instead of problems let's suggest some new names, shall we? Because some of them are just total slam-dunks:
Name
Named For
Rename For
Why?

Reagan County, TX

CSA General

Ronald Reagan

President. See? This

is

easy!

Hale County, AL

CSA Lieutenant Colonel

1LT Nathan Hale

American Revolutionary War Hero, captured & killed by the British in 1776

Reeves County, TX

CSA Colonel

CPO Thomas J Reeves

KIA during the attack on Pearl Harbor, MOH recipient

Jackson County, OK

CSA General

CAPT Arthur J Jackson

MOH recipient for actions as a Private First Class during WWII

Forrest County, MS

CSA General

BG Nathan Bedford Forrest III

First US General KIA in Europe during WWII, didn't found the Klan

Hampton County, SC

CSA General

CAPT Kimberly Hampton

Iraq vet, first US female pilot shot down & killed hostile fire

Faulkner County, AR

CSA Colonel

William Faulkner

Celebrated American writer & Southerner, Nobel Laureate
Some of them are a little more oblique, but still, I think are good suggestions. Improvements, at the very least:
Name
Named For
Rename For
Why?

Gray County, TX

CSA Judge & Politician

Horace Gray

US Supreme Court Justice who believed politicians should not be judges and vice versa

Scurry County, TX

CSA General

Briana Scurry

Gave up only 3 goals(!) for the USWNT en route to the 1999 Women's World Cup championship — deserves

at least

a county

Tom Green County, TX

CSA General

Tom Green

"Daddy Would You Like Some Sausage?"

was hilarious, the Civil War was just macabre

Beauregard Parish, LA

CSA General

Beauregard the Muppet

As far as I can tell, no Muppet has ever killed or enslaved another Muppet, let alone a human of any race

Lee County, AL, AR, FL, KY, MS, SC & TX

The biggest traitor of them all

Anyone. Harper Lee. Geddy Lee. Bruce Lee. Lee Majors. Leelee Sobieski.

Why

not

? There are enough Lees to go around and they're all better Americans than this one.
I grant this: some of them are legitimately problematic. Wheeler County, TX is named for a CSA General who rejoined the US Army in the 1890s. Do you rename that? I don't know. Is naming places after military leaders itself problematic regardless of their alignments? Also a great question! Plus, there are scores of cities and towns and unincorporated areas and buildings with Confederacy-adjacent names, aren't there? Of course! The Army installations named for them baffle the hell out of me. 
This is just the tip of the iceberg.
But one thing is for certain: you don't need a Robert E Lee or Jefferson Davis County anywhere. Least of all in the nation that defeated them.
As local government professionals, let's get rid of them & urge our colleagues to follow suit.