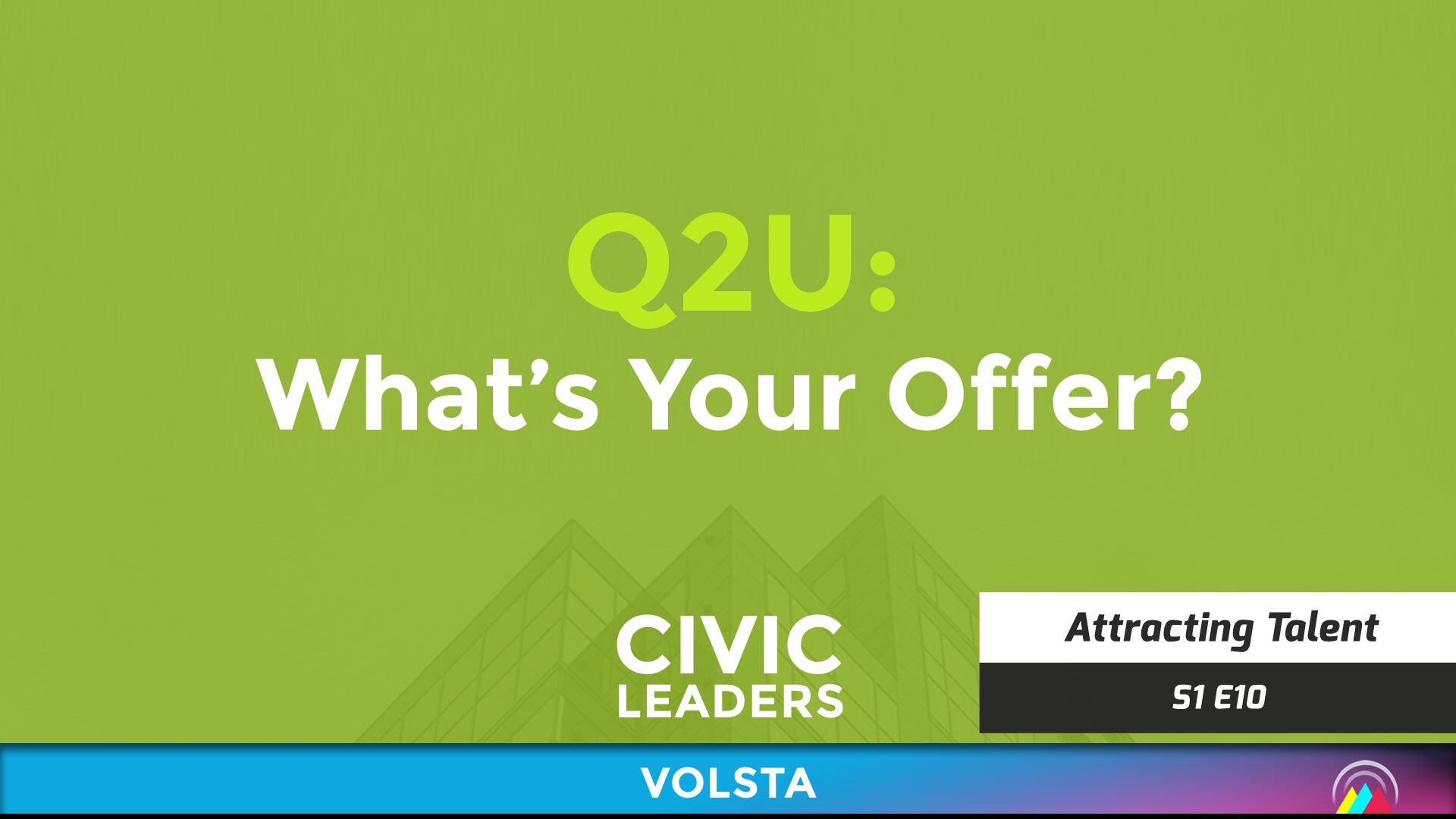 Civic Leaders Q2U is where we ask questions to you–the audience. Civic Leaders is an exclusive local government web-interview series hosted and operated by Springbrook Software, an Accela company, produced by the VOLSTA Media Network, and syndicated on ELGL.org.
Each month the show shares a candid look into the challenges and triumphs experienced by passionate public employees that are committed to their calling.
WHAT'S YOUR OFFER?
What makes your agency a great place to work?
Today's Q2U follows up on our previous interview episode with Palo Alto CIO, Jonathan Reichental. He had this to say on how he's been successful in recruiting young professionals in a fiercely competitive environment:
"This is really a key point that is missed a lot of cities. You can't be selling the retirement package–to a twenty year old, or even a thirty year old. If you're going to be working in government today making a real difference–and know that there is a lot of temptation, and there's a lot of other things you can do in the marketplace–you ought to be telling people come for five years. Come, make a difference–and then, when you're ready to leave we'll help you. We'll help you move on to the next career. This is very new thinking for government."
So, our question to you: What things make your agency an attractive place to work? How would you convince a young professional to choose a path with you over the private sector? And remember—don't sell the retirement package—whatya got?
Share your response by tweeting to @CivicLeadersHQ or write in the comments below.