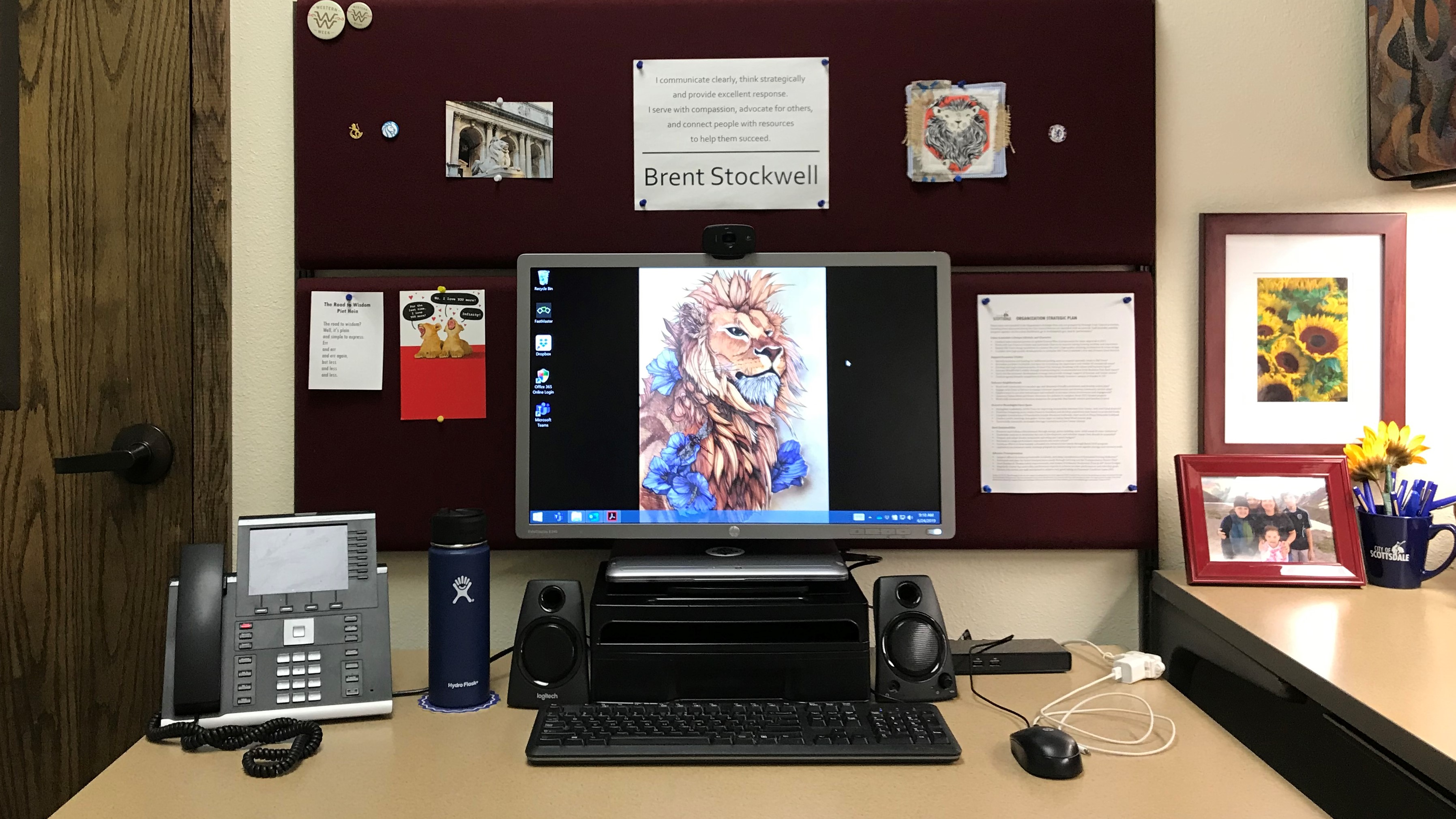 Today's Morning Buzz is by Brent Stockwell – connect with him on LinkedIn and Twitter!!!
---
What I'm Listening To:  Totally Stress Free playlist on Spotify
What I'm Reading:  The Cure for Stupidity by Eric Bailey
What I'm Watching: The U.S. National Team in the World Cup
---
One thing that I've noticed that sets me apart from most people is that I have written out a clear purpose statement. I think you should consider writing one too. 
About 20 years ago, I set aside some dedicated time to figure out who I was, and who I was not. It was time for a transition away from non-profit work where I had spent nearly five years, and back to the local government career for which I had been educated and trained. I was reflecting on the things I had in common no matter where I was, or what I was doing.
I sat down and pondered some important questions. Questions like these:
What

am

I most known for?
When I get complimented by others, what is it typically for?
What do I

want

to be known for?
What would I like people to think of when they think of me?
What's most important to me and is the at the core of who I am?
What do I do, and why do I do it?
I used my responses to the questions and crafted a few sentences that summarized these succinctly into a singular statement.
[to be fair, I think I was influenced somewhat by the movie Jerry Maguire, and his late night effort to write a mission statement, which came out around that time.]
My purpose statement outlines the reason that I do what I do, and clearly states my intention and objective. It's independent of any job I've ever had, in fact, I've had about 10 different jobs during that time, but the purpose statement has remained essentially the same. It also holds true for the various volunteer projects and boards I've served on during that time.
For many years, it consisted of six sentences that summarized who I am, what I do, and why I do it:
I communicate clearly to encourage understanding;
I serve others with compassion;
I connect people with resources to help them succeed;
I exceed expectations with excellent response;
I think strategically to solve problems and improve service;
I advocate for those who are unheard, ignored or misunderstood.
Four years ago, I shortened it further to its two-sentence essence:
I communicate clearly, think strategically and provide excellent response. I serve with compassion, advocate for others, and connect people with resources to help them succeed.
My Twitter profile summarizes it even further down to just eight words:
Clear communicator, strategic thinker,
compassionate advocate, resource connector.
I think I keep trying to simplify it to the point where I have it memorized!
About six years ago, I interviewed for a job, and part of the process was making a presentation at a public reception. I shared my purpose statement with the crowd, and a reporter wrote it down and included my purpose statement in an article written about the candidates. As I said, it sets you apart!
I work in a city that has the motto "The West's Most Western Town," and one of our councilors reminded me of the Code of the West, chronicled by writer Zane Grey which promotes integrity, self-reliance and resourcefulness. Here are some tenets:
Live each day with courage;
Always finish what you start;
Ride for the brand;
Talk less and say more;
Remember that some things aren't for sale.
He encouraged me to live by my code, and he remarked once that he was impressed that I have my purpose statement hanging in my office, so you know what I stand for. What's your code?
Here's some reasons why you might want to consider writing your own purpose statement.
A purpose statement is motivational. For me, as it may be for you, life can be a struggle between "my best self" and "my worst self" and I'm always striving to spend as much time as possible in the "my best self" zone. For me, my purpose statement exemplifies what it means to be "my best self." Having a clear statement, sharing it with others, and posting it prominently in my office helps remind me of "my best self." For example, it's always a great day when I've found a way to connect someone with a great resource that is helpful for them. Also, when I've slipped into "my worst self," I've found myself apologizing to others and using my purpose statement to explain how I've fallen short, and how I will commit to doing better in the future.
A purpose statement helps define your brand. It tells people who you are and what you want to be known for. Of course, you should also work very hard to be consistent with your brand. It doesn't do any good for me to say I provide excellent response, and then not to follow-through. It would be inconsistent for me to claim I communicate clearly, yet not work to get better at all aspects of communication all the time (Note: one way to do this is to commit to teaching or coaching others. As the old proverb says, "By teaching, we learn.").
A purpose statement helps with personal accountability. It helps me to know that I've written this down, and it's right above my desk where I do most of my work. I look at it throughout the day, and it motivates me to do my best. There are times that I've written emails, and back-spaced all the way to the beginning and started over, just because I've glanced up at my purpose statement. Also, because of the importance of empathy in my purpose statement, the "compassion" and "advocacy" portions, I've been encouraged to dig deeper into a situation to better understand the other person's point-of-view. That has changed outcomes for me as well.
I leave you with this quote from Helen Keller.
Many persons have a wrong idea of what constitutes true happiness. It is not attained through self-gratification but through fidelity to a worthy purpose.
I encourage you to find your worthy purpose, write it down, post it on the wall, memorize it, and most of all be faithful to live by it.
I hope this was helpful. Reach out to me via LinkedIn and Twitter or Email and let me know your thoughts, ideas for improvement, or tell me your purpose statement!
---
Brent Stockwell serves as an assistant city manager for the city of Scottsdale, Arizona. He has worked for the city since 2002 in a variety of roles, and has also served in Mesa, Arizona and Federal Way, Washington. He earned degrees from Kansas State University and the University of Washington. He is happily married to his awesome wife, and they are parents of one son, two daughters and a goldendoodle. Follow on Twitter, or Instagram or connect on LinkedIn.
All views and opinions expressed in this post are solely those of the author and do not reflect the views and opinions of his employer.