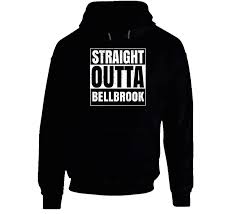 As part of the grueling ELGL initiation process, new members are asked to complete our version of the Wonderlic test. It's an open book test and participants do not have to use a dull number 2 pencil to fill in tiny circles. 
Don Buczek (LinkedIn) is the Assistant to the City Manager for the City of Bellbrook, OH. He received an MPA from the University of Dayton.
Complete the following sentences.
I feel….
Frustrated for my generation.  The other day, I sat at a lunch table of fellow millennials and listened to their frustrations at how local government city managers have held them down from advancing, do not acknowledge their skills, and are not intentional about their employee's advancement.  From what I have heard from fellow millennials, this seems to be the norm and not the exception.
My life will be complete if….
I could look back at what I have done and say that I helped to improve or enhance people's lives in my areas of influence.
You should probably know that I….
Am a Rutgers fan that lives in Ohio.  There are only a few of us.  I can wear my Rutgers red on game days and it doesn't matter because all you see is Ohio State red…everywhere.  Either Rutgers needs to change its school colors or I should move out of Ohio!
I joined ELGL because…..
I believe local government leaders need to connect in a variety of ways.  ELGL provides a platform for members to connect outside of the normal channels.
If I was in a talent show I would perform….
The guitar.  It's my only skill that is worth displaying!
Do you agree/disagree with the following statement(s)……Explain….
My peer group views local government as a desirable profession. 
Agree.  My peers have witnessed the value of local government and good leadership.  When you own a home, have a family, run a business, or have any other interaction with government, you realize the importance of local government management.  My peers understand that it is a desirable profession, but one that is not for everyone.
I plan on spending the rest of my career in local government.
Agree.  Call me crazy…at times.  I grew up knowing that I wanted to be in city management.  I have always felt it is an awesome way to improve your community and make a living at the same time.
Potlucks are a good idea.
Agree and disagree.  It depends on who is invited to the potluck.  If you love creative food like me, you don't want to only eat recipe-on-the-package casseroles or slimy pasta salads.
City staff should be required to live in the city in which they work.
Disagree.  Residency does not determine quality of work.  Sometimes, it is good and healthy for an employee to live in another jurisdiction.  This can provide them with a separation between home and work life.
Local governments should have an employee dress code.
Disagree.  Only if necessary such as public safety services, public works, or parks and recreation.  Other than that, normal business casual.