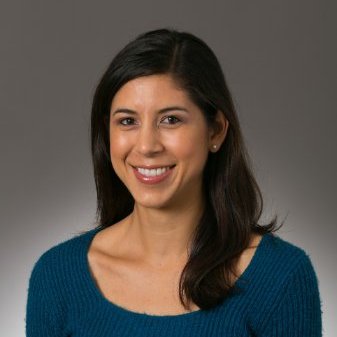 As part of the grueling ELGL initiation process, new members are asked to complete our version of the Wonderlic test. It's an open book test and participants do not have to use a dull number 2 pencil to fill in tiny circles. 
Krista (LinkedIn) is a current Master of Public Administration student at the University of Southern California's (USC) Sol Price School of Public Policy. Within the Public Administration field, she is interested in local government. Krista received an undergraduate degree from USC.

Complete the following sentences.
I feel…excited to be joining the local government field.
I joined ELGL because…I really enjoyed the content and networking opportunities it offered at the ICMA 2015 Conference.
If I was in a talent show I would…perform belly dancing.
You should probably know…

that I am a Masters in Public Administration student at USC.
My life will be complete if…it included lots of travel, family time, volunteering, career accomplishments, and home ownership.
My memorable experience in government is…the going away party my previous internship threw me with the mayor and city council.
Do you agree/disagree with the following statement(s)……Explain….
My peer group views local government as a desirable profession.
Agree, a lot of my peers started their Masters program thinking that they were going to get into non-profits and a large fraction of them have since switched to local government
I plan on spending the rest of my career in local government.

Agree, it seems to tick off all my requirements in a career field.
Potlucks are a good idea.
Agree. Sharing delicious food? Why not?
Generational stereotypes are helpful.
Agree and Disagree. I think they're a little overemphasized and tend to group everyone into certain categories when we wouldn't otherwise.
City staff should be required to live in the city in which they work.
Disagree. While it might be helpful, it's not fair to uproot a person's family just because they don't live in the town they work in. A lot of people live and work in different cities.
Local governments should have an employee dress code.
Agree. A professional dress code is required in a lot of workplaces to keep a level of formality.