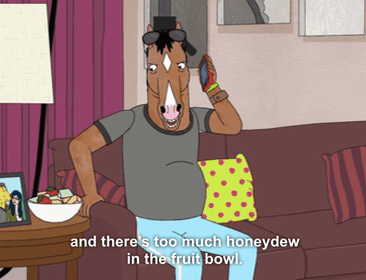 As part of the grueling ELGL initiation process, new members are asked to complete our version of the Wonderlic test. It's an open book test and participants do not have to use a dull number 2 pencil to fill in tiny circles. 
Nicole Fredericks (LinkedIn) is an Assistant Management Analyst for the City of Gresham, OR. She is a graduate of Northwestern University. 
I feel… off-kilter as I just got bifocals at the ripe old age of 26. Everything looks blurry!
I joined ELGL because…it's a way to connect with other local government leaders, and find out what's going on outside our neck of the woods.
The last book that I read was… The Hunger Games: Mockingjay. I finally read them all so I could see the movies.
If I had to buy a Fathead, I would buy…


Probably Robbie Gould—currently the 7th most accurate kicker in NFL history. Or if they made a Smokin' Jay Cutler one. If so, consider it bought.
You should probably know that I…. am a rural Illinoisan turned Chicagoan turned Oregonian. I also aspire to become a cat lady.
Do you agree/disagree with the following statement(s)……Explain….
Local government is innovative.
I've worked in local government less than a year, but I'd have to say definitely from what I've seen. Governments are largely in the business of figuring out how to do more with less. It seems like we all discover our own way of doing things that works for our organizations and communities. You get that to that point through resourcefulness, collaboration, and yes, innovation.
You should stay at least two years in a job.
I'm a "millennial," so the default answer is no, you don't have to if it's not a good fit. But I find two years is exactly when I tend to hit my stride of knowing exactly what to do, and doing it exceptionally well. It can take that long to get to know the personalities you work with in depth, understand what their motivations are, and identify what their expectations are (without them actually having to verbalize what they are). So the answer is no, but I'd highly recommend it. At least stay long enough for the "impostor syndrome" to start to dissipate.
Parks and Rec is the best TV show ever.


No, but it is a pretty good show. Best TV show ever goes to BoJack Horseman on Netflix. As far as government-themed shows, I just started Veep, and so far, it's fantastic.
The best employees, not just the longest tenured, are rewarded in local government.
I would say so. In my limited experience, I see lots of people who are passionate, creative, and hard-working moving forward in their careers. We have some excellent managerial staff here at the City of Gresham, and they didn't get their jobs because they've been sitting at their desk the longest.
Publicly funded stadiums and arenas are a good idea.
I love professional sports teams. They are a great asset, can bring in revenue and jobs, and help build a sense of community.
However, I think stadiums funded largely by public funds are not a great idea. We've seen it before–professional teams threatening to leave if the government in question doesn't give them what they want. I think perhaps some investment is reasonable for such a benefit to your community, but professional sports teams shouldn't be ransoming local governments for money.
Cities need more bike lanes.
Yes, and more bike infrastructure in general. Anything that helps our communities become greener and healthier, we should all be on board with. I'll throw my brother a plug; he runs the Walkable Neighborhoods Facebook page for those interested in walkable communities.