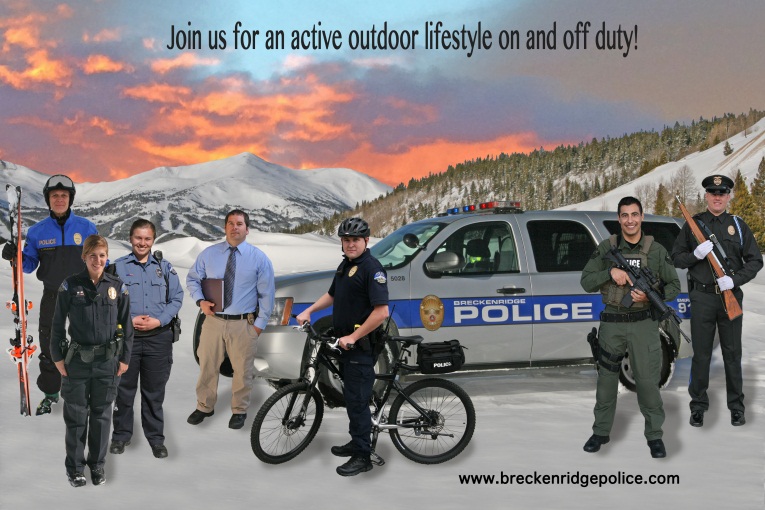 As part of the grueling ELGL initiation process, new members are asked to complete the our version of the Wonderlic test. It's an open book test and participants aren't faced with the challenge of using a dull number 2 pencil to fill in tiny circles. 

Shannon Haynes (LinkedIn and Twitter) is the Police Chief for the City of Breckenridge, CO. She also has worked for the Town of Windsor, CO Police Department.
Part I: Complete the following sentences.
I feel…. Energized
I joined ELGL because….. I'm excited to learn from others in public service. I want to hear what others are doing and how they are implementing creative and innovative ideas.
If I was in a talent show I would perform….


Badly
My life will be complete if…. My boys grow up to be successful, positive contributors to society.
You should probably know that I…. love cheese, bread, and running.
Part II. Do you agree/disagree with the following statement(s)……Explain….
My peer group views local government as a desirable profession. 
I believe police professionals view policing as a desirable profession. I'm not sure how many look at policing as a piece of public government. That said, I believe the peer group within my organization does view local government as a desirable profession.
I plan on spending the rest of my career in local government.
I will spend the rest of my career in local government or non-profit service.
Potlucks are a good idea.


Love potlucks! They bring people together.
City staff should be required to live in the city in which they work.
Depends on the local environment. Ideally, high level city staff should reside within the city limits. However, there are some communities where the cost of housing is far too expensive to make sure a requirement.
Local governments should have an employee dress code.
Absolutely. We need to act and look professional in our public interactions. While my preference is for "business casual", I believe organizations should require dress that is appropriate for the culture in which they work.