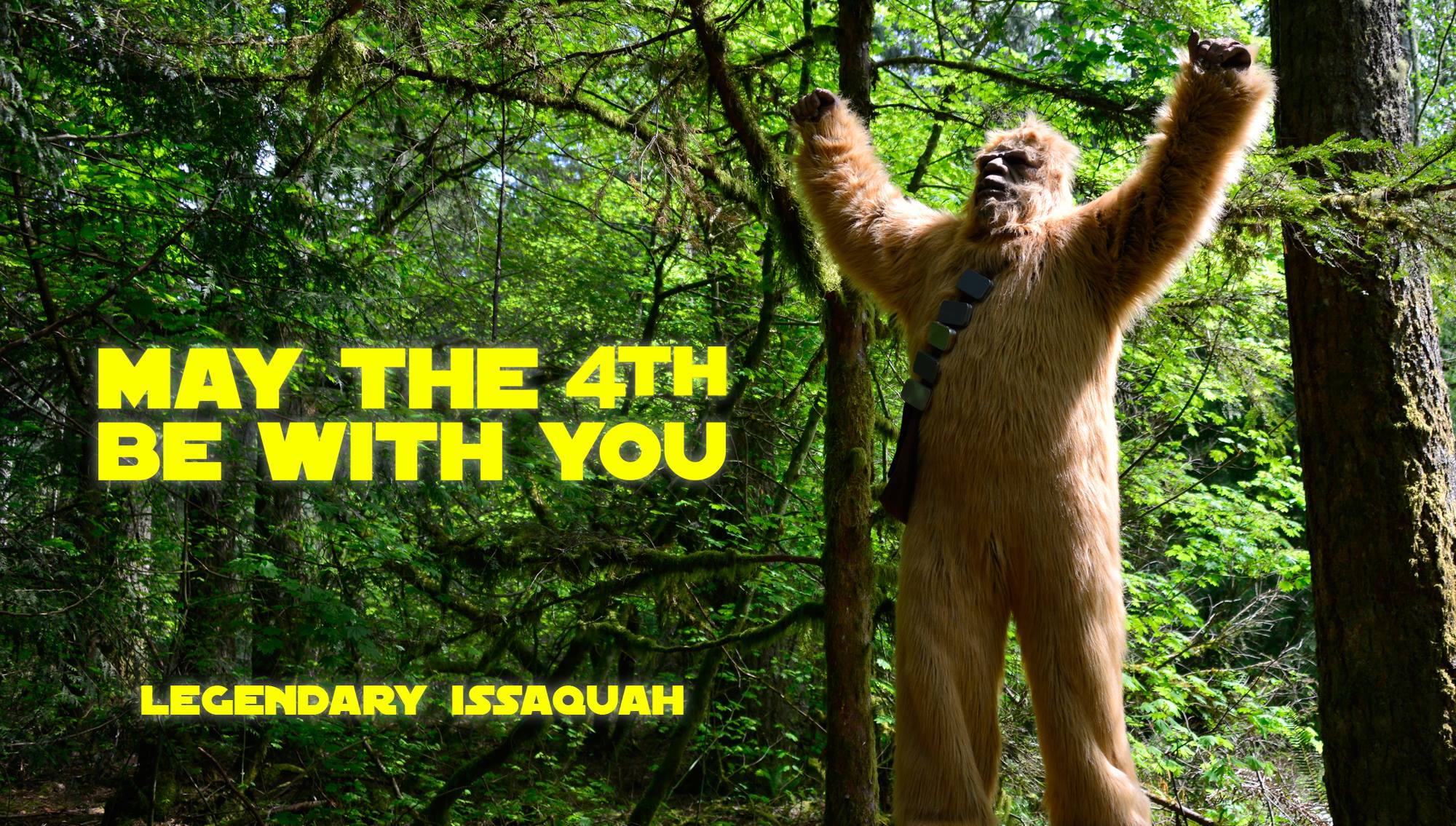 In the Local Government Challenge, University of Texas-Arlington students will focus on developing effective approaches to community engagement. We'll hear from practitioners over the next couple of months about what's working for them. Warren Kagarise writes about the City of Issaquah, WA's Instagram account that was named one of the 12 Government Instagram Accounts You Need to Follow Now.

By Warren Kagarise, Communications Coordinator, City of Issaquah
Connect: LinkedIn and Twitter
At Issaquah City Hall, social media is a crucial piece of our community engagement strategy. We maintain a presence on 10 social media platforms – something we refer to as the Social Side of City Hall.

Though many government agencies maintain a presence on Facebook, Twitter, and YouTube, fewer have adopted Instagram as a communications platform. For us, Instagram is essential.
As we readied for our social media debut in early 2013, there was no question about whether to include Instagram in the mix.
Marketers had dubbed 2013 as the Year of the Image. A year earlier, Facebook purchased Instagram for $1 billion, lending more clout to the fast-growing platform.
Now, Instagram boasts 300 million users worldwide posting 70 million photos per day.
Initially envisioned as way to showcase our beautiful community, we quickly realized the power of Instagram to share important messages, issue calls to action and provide customer service in a fun, visually-engaging way. We also set out to:
Connect with Instagram's highly-engaged, younger users — many of whom may not be interested to receive updates from the City of Issaquah through other means
Provide another avenue to offer customer service and answer questions from community members and users
Promote Issaquah tourism, economic development, community events and hometown pride
Use visual storytelling to share information related to City events, policy initiatives and emergencies
Share content from community celebrations and events in real time
Introduce a global audience to what Issaquah offers
Instagram is a gateway to a global audience; more than 70 percent of users hail from outside the United States. For us, likes have come from the State Hermitage Museum in St. Petersburg, Russia, and contacts in Issaquah's sister city of Chefchaouen, Morocco.
Closer to home, our audience on Instagram is younger than on our other social media platforms. We frequently interact with community members we may not otherwise reach.

Instagram is tailor-made for showcasing a community in the stunning Cascade foothills. Our approach is spelled out in our Instagram bio: "Trailhead City is a beautiful place, filtered or unfiltered. Meet the social side of Issaquah City Hall."
Not every image is posted because it's beautiful. We choose some because they help us tell a story – a philosophy we refer to as Personality vs. Pretty.
Instagram quickly fostered a surprising amount of dialogue between City Hall and our followers, and among Instagram users brought together by our account.
Instagram is great for starting a conversation, but linking from a post is still clunky. (After all, isn't that what Facebook and Twitter are for?) Be prepared to answer follow-up questions. Sometimes it's as simple as a follower asking for directions to the event you just posted.
Since launching our Instagram presence in April 2013, we've experienced enthusiastic responses and steady follower growth:
1,480 followers
34,550 likes
1,125 comments
In addition to introducing Issaquah to a steadily-growing group of followers, the account exposes the community to a broader audience:
 70.4 percent of likes come from followers
29.6 percent of likes come from users not following the account
To foster a sense of community, every image and video we post is tagged #issaquah — a strategy that often results in new follows and connections. In addition, we do a daily check for other images tagged #issaquah to find posts people are sharing in and about the community, and then like or comment on many of them.
Every post to our Instagram account is also geotagged. That way, when other users search for that location – such as Pickering Barn, our popular, city-run wedding venue – they'll see our posts, too.
We comment if we're tagged by other users in photos. It's a simple way to increase audience engagement, build attachment to the city and humanize our institution. We also tag other users (and agencies) in photos as we're able.
Not long after launching our account, we embedded our Instagram feed in our homepage. Visitors see the beauty of the community, discover our Instagram presence or even learn about Instagram itself. Moreover, because we update Instagram frequently, it keeps our homepage fresh and reflects what's happening in our community in real time.

The photos we share on Instagram are not limited only to that platform. We also use Instagram photos in our weekly e-newsletter, printed materials and our website.
Though the communications team maintains the account, we've asked staff members from other departments to share photos with us for Instagram and other platforms.
Now, we're fortunate to supplement our photos with content from our talented colleagues. But capturing a successful Instagram is about more than having a good eye. It's also important to spot something that will perform well on social media.
It's that type of versatility, accessibility and sense of fun that make Instagram such a crucial piece of our community engagement strategy.
Editor's Note: CitySourced describes Issaquah's Instagram account as "Averaging at least a post a day, the City of Issaquah, WA is very active on Instagram. They often share seasonal and holiday specific images. Recurring themes include the gorgeous foliage and the Salmon they're known for. Issaquah's Instagram is friendly, fun, and inviting."