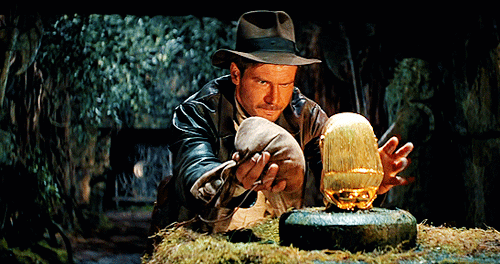 BALANCE:
(n.) an even distribution of weight enabling someone or something to remain upright and steady; a condition in which different elements are equal or in the correct proportions. (v.) keep or put (something) in a steady position so that it does not fall; offset or compare the value of (one thing) with another (Google Dictionary)

The concept of work life balance is nothing new. From discussions of "having it all" to that tense feeling after a boundary is crossed to sleep deprivation, the notion of balance – let alone "work life"- may feel more fantasy than attainable reality. And, for good reason: the structures around us are not built to support balance. There is a 24/7 media cycle. We are constantly connected. Devices such as smartphones and tablets don't differentiate between what is personal and what is work. When we look at timesheets, 40 hour weeks on paper are more likely to be 60 to 80 in reality. There is an increasing gap between public expectations and service capabilities. There is finite time.
Meanwhile "work life balance" remains  elusive. Captivated by the exchange of information portrayed on screens of various sizes, it's apparent that despite the lack of a formal definition, we definitely know this is not it. Culture tells us to will it through. These are elements we need to question. We also need to work with these existing structures to make small changes where and how we can to make positive, balanced impact.
What Makes 'Balance' an ELGL Priority

We'll keep it simple: +s and –s
-'s
Stress and anxiety
Reduced cognitive functioning
Isolation
Distrust
Micro-managing
Fear
Resentment
Chronic fatigue
+'s
Sense of purpose
Focused decision making
Strategic acumen
Stress and self management
Creativity
Openness
Interpersonal communication skills
Resiliency
Social connectivity
Happiness
Trust
Ability to navigate and lead through change
So: how do we attain balance? And, importantly, what does 'balance' mean to each of us personally?
Over the next three months, ELGL is asking these questions of ourselves, individually, and inviting dialogue as a collective to explore the inner and outer components that contribute to our sense of well-being. As local government leaders, our balance has systemic effects on the health of our communities. Our mindset as individuals sets the tone for how our respective organizations operate, affecting not only the quality of our work but also interactions with stakeholders, colleagues, and the communities we serve.
To get you started, we've offered the traditional
(as in Google) definitions above. It is important to note that balance is a highly dynamic process that changes as people, situations and conditions change. Work life balance is subject to push/pull factors, demanding more of our attention, focus and time depending on what life or work presents. The constant factor – whether a noun or an action – is to develop a strategy for creating steadiness and soundness.
Join in! The Work Life Balance series will:
Ask the questions: what fulfills you and what do you need.
Share personal stories from ELGLs – parent, non-parent, women and men, sharing what is working and what is not working.
Highlight employer policies intended to enable greater flexibility and balance.
Ask guiding questions to help you clarify your needs, sync them with your greatest strengths and develop a personal road map.
Gather your input to inform further decision making as it relates to what will help (versus hinder) your ability to be of public service.
Offer weekly practical tips that help cultivate balance.
Guide you through a webinar of output-oriented practices you can apply 'in the moment' – and anywhere.
Shape future programming options for sustainable change from the inside out.
Thank you for joining us. We'd love to hear from you! There is still time to participate in the ELGL Work Life Balance survey & you may join the conversation anytime at #ELGLWorkLife.
Frieda K. Edgette, Novos Consulting, and Ben McCready