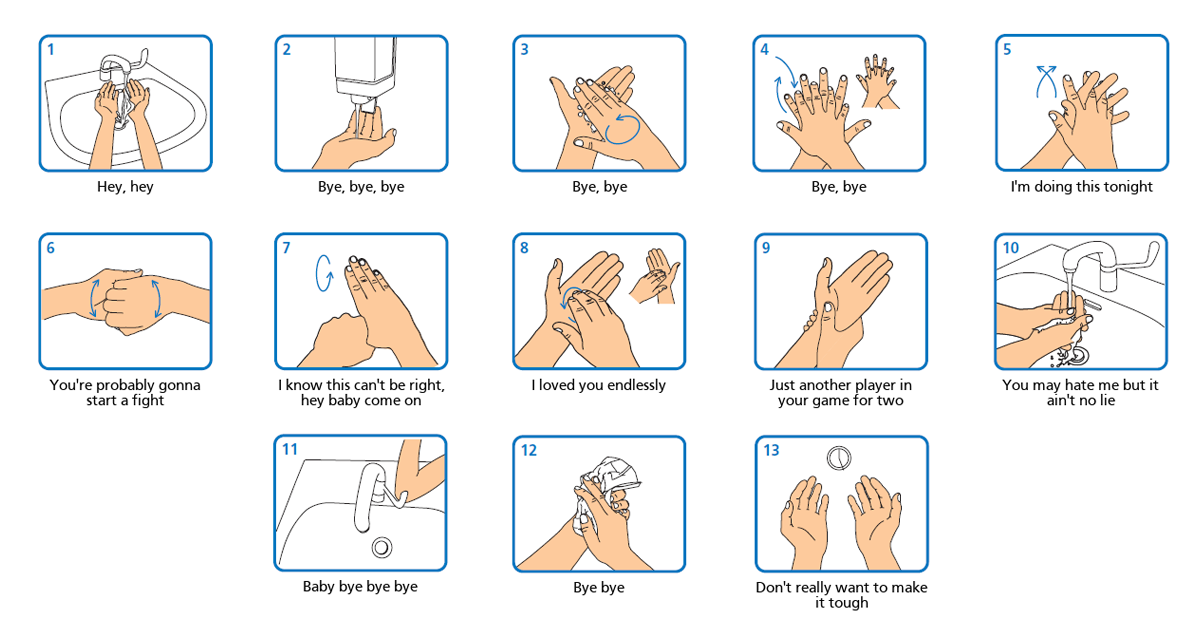 Right Now with Warren Kagarise (Linkedin/Twitter/Instagram)
What I'm watching: Ken Burns' "Jazz" — a 10-episode ode to the most American of art forms with the best soundtrack in the history of PBS.
What I'm reading: The nonfiction Pulitzer Prize winner "Confederates in the Attic," a look at the Civil War's enduring impact on modern politics and society; published in 1998 and just as relevant now.
---
A lifetime ago, sometime around early February, going viral meant something entirely different.
Now, in a global pandemic with more uncertainty ahead, the phrase takes on a deeper, and darker, meaning. In the face of fear, government agencies and the people we serve started using humor — the age-old crutch for dealing with hard times — as a way to grab attention and break the monotony.
As the first global pandemic to arise during the smartphone era, social media is the host for COVID-19 discussion and debate, with memes spreading like the virus.
When beans, jigsaw puzzles, toilet paper and video calls started to grow more important in our shared consciousness, so too did the growing body of coronavirus memes.
The coronavirus is a serious threat, but a pandemic alone cannot command attention forever. Memes help us to translate complex, and often nuanced, public health messaging into something familiar to everyone, not just epidemiologists.
Memes also turned the assumption — nothing is funny about a global pandemic — on its head.
Practice appropriate physical distancing like Joe and Carole. Keep six or more feet apart from others. #COVID19 @netflix #TigerKing pic.twitter.com/iDeKEVYzBH

— City of Minneapolis #StayHomeMN (@CityMinneapolis) March 31, 2020
Just as in pre-pandemic life, everything gets memed now. Despite the pandemic, audiences appreciate levity, when applied with the right tone at the right moment. And, as we collectively experience whiplash from information overload, COVID-19 memes provide a strange source of comfort — a sign of normalcy in uncertain times.
I have to admit, I am not usually a fan of memes. As much as I appreciate government social media accounts with a sense of humor, pre-coronavirus memes often felt too forced, or worse, too stale, as though the message approval process dragged on past a meme's expiration date.
Then came COVID-19, and the overnight overhaul of how we interact, both as government agencies and as social media consumers.
In King County, WA, where the United States' first reported COVID-19 death occurred in late February, my colleagues and I moved immediately to crisis communications and watched from afar as other local governments and public health jurisdictions embarked on campaigns full of hand sanitizer memes, toilet paper memes and, of course, handwashing memes.
Wash, wash, wash those hands! ?MORE TIPS: https://t.co/9NhYteVnVt #coronavirus #coronavirustexas pic.twitter.com/IuyzvyZQbN

— City of Round Rock (@roundrock) March 3, 2020
Some of the best coronavirus memes used public health recommendations as a foundation and then allowed users to create DIY versions.
Wash Your Lyrics adapted the guidelines from the United Kingdom's National Health Service into endlessly customizable public health messages, often with hilarious results.
? I made a little site in 24h that generates hand washing instructions accompanied by lyrics from a song of your choice instantly – check it out!

? https://t.co/JKAQRYy5Yz pic.twitter.com/S1bDLyKt6C

— william (@neoncloth) March 8, 2020
However, as is the case with all things meme-able, forces of discrimination and misinformation find fertile ground in the medium as well.
The pandemic is showing the cracks in a long-established public health communications strategy built around sharing facts simply and objectively. And the negative pandemic meme is personified as Karen, a villain in the can-I-speak-to-your-manager mold.
Why public information officers and government social media managers are having a bad stretch of days explained in a meme #COVID19 #PIO #GSM #LESM pic.twitter.com/xu7A4yFKLb

— Brennan Matherne (@BrennanMatherne) May 12, 2020
Growing restlessness with stay-at-home orders and social distancing guidelines is prompting communicators to act more nimbly than ever, handling multiple crises in a day or week. So we return to the sources of information and inspiration we have relied on thus far.
We listen. We adapt. We meme.
Every aspect of life during the pandemic creates untold microtrends: video calls beget virtual happy hours, quarantine cooking begets Scallion Nation, etc.
We draw from the deep well of pop culture to find new ways to share the same messages day after day. The confluence of pop culture and the coronavirus is nothing new, but communicators keep experimenting with fresh ways to use old tropes.
Star Wars Day, a sort of über-meme celebrated every May 4, transformed this year into a way to help many government agencies help slow the spread.
If you've followed us, you know our love for #StarWarsDay, it brings hope to the galaxy! While we are hopeful the state Stay At Home orders may relax, we hope you continue to physically distance, wash hands, and clean surfaces as part of your daily activities. #MayThe4thBeWithYou pic.twitter.com/y9MMdfqePk

— SacramentoOES (@SacramentoOES) May 4, 2020
Sifting through memes made in March (or even last week) feels like a dig through ancient ruins, because so much has changed in a short time. As I scrolled endlessly, I found a strange sort of comfort, too — a reminder of how far we've come in a short time and what we've shared along the way.
Thanks for the memes.