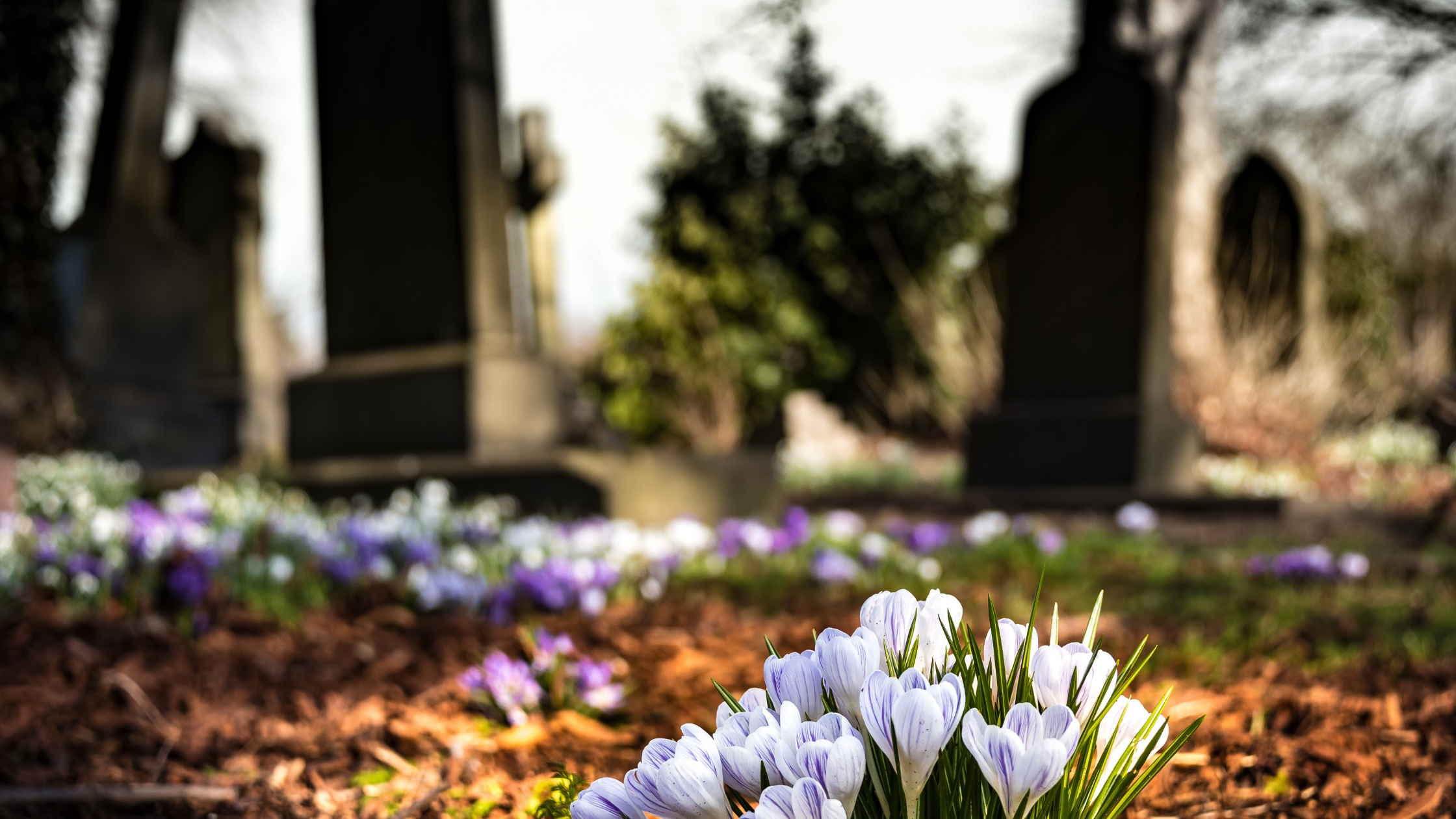 This article was written by Staci M. Zavattaro, Ph.D., a professor of public administration at the University of Central Florida. Her latest research focuses on understanding deathcare from a public service perspective.Connect with Staci on Twitter or LinkedIn.
---
A coroner in Indiana said "you can set your watch by death" when we spoke. An elected official serving the state's third-largest county, he happened to be busy that day. He explained sometimes his team could go a few days without a death in the county, "but then like yesterday we had two within 15 minutes of each other." That, he said, is how you can set your watch by death.
"It's the nature of this beast that you never know obviously when death is going to happen, and that was a follow up on the two that we had last night," he said, coming back to our conversation. "That's the way we roll around here. It's a 24/7 operation that is run with 16 part-time people and myself. It's got us stretched to the absolute limit."
When people think of local government services, death management is not top of mind. Yet there are public servants dedicated to these jobs – making the lives of the living better.
I began this research several years ago after being part of a research team at the University of Central Florida examining the aftermath of the Pulse Nightclub shooting in July 2016, at the time the country's worst mass shooting event. For that project, we spoke with the city's cemetery manager and the county medical examiner. It struck me then: cities have cemetery managers?
As someone who loves old cemeteries, I was surprised I had not made this connection previously, so I began my research into the public sector's role in deathcare. I started by interviewing 35 sextons (a Medieval term for the caretaker of sacred objects) working for cities throughout the U.S. I went in expecting some weird, creepy stories – which I did hear – but learned more about typical local government struggles: more time, more money, more personnel, complicated rules, discretion.
The job is the ultimate in emotional labor and intelligence, as many cemetery managers deal with people on their worst days. Grieving loved ones come in and need to know how to navigate the bureaucracy of death: buy a plot, get the deed, pay for a burial or cremation, obtain a death certificate. Some of this the funeral home can help with, while other tasks fall to the sextons.
Said one cemetery manager in a large Montana city: "I think you just need to be very receptive to each individual. You've got to listen. It takes time to listen and see what their end goal is, and you help them get there to the best of their ability. You have to stay calm."
I realized after this research that cemetery management was only part of the picture when it came to understanding the local government aspects of deathcare. I then turned my attention to interviewing medical examiners and coroners (ME/Cs) throughout the U.S. Coroners are usually elected officials, while medical examiners are appointed and have training in forensic pathology.
Death investigation systems in the U.S are complex, to say the least. One study demonstrated more than 2,000 medical death investigation jurisdictions in the U.S., each with different rules and laws.
I began my study of ME/Cs during the COVID-19 pandemic when healthcare workers took center stage (correctly and necessarily). News articles sprang up, though, as the virus – either directly or indirectly – claimed more lives, leading to hospitals overrun with patients.
Social distancing measures and increased safety procedures often left families unable to properly mourn. Research with colleagues at UCF also found a tension between efficiency and effectiveness when it comes to death management, with us encouraging a more human-centric approach to deathcare even during the ongoing pandemic.
For many ME/Cs, the pandemic meant changes in handling the deceased, shuffling staff to accommodate social distancing, and interacting with families. While other public-facing offices could close, ME/Cs could not; indeed, caseloads often increased with no more time, resources, or personnel.
All the ME/Cs in my study stressed the important role they play in public health – how most of their work on the dead is meant to directly help the living. Explained one chief medical examiner in a large Arizona county: "When you look at things like germ theory and sanitary water and vaccine programs and all that kind of stuff, we just have to keep in mind public health because we are part of a community whether we want to be or not."
Studying the public servants who deal with death each day has shown me there are lessons that could apply to other local government leaders:
Practice empathy – Empathy is both innate and learned. Death managers must be extremely adept at reading the room. If a grieving family is crying, that is a signal to be more jovial. If someone visits the cemetery each day, get to know them and their story. Research now is showing the importance of the public encounter – the citizen-state interaction – and empathy is a key part of making those connections successful.
Expand mental health services – Most local governments offer some access to mental health services, such as an employee assistance program. ME/Cs especially noted the importance of mental health services, with some counties even contracting psychologists who specialize in first-responder related trauma. Local government leaders can think beyond providing the basics, especially given COVID-19 burnout is real.
Be flexible with work arrangements – The continued global pandemic has undoubtedly shifted where, how, and when we work. For those on the frontlines of deathcare, they had to learn how to staff offices in line with social distancing requirements and quickly respond to ever-changing CDC guidance on handling the deceased. Other local government leaders can share notes on creating flexible workplaces and workspaces to appreciate the skills of employees.
Connect with other entities regularly – Some cemetery managers explained their city managers had no clue about what goes on at the cemetery. Some ME/Cs noted records management systems in counties did not speak to those at hospitals, so they had to physically meet to share data weekly. Put simply: local government leaders at all levels should take stock of what colleagues are doing and why. There might be some fun connections to make.
A facilities manager in a Minnesota medical examiners office serving 12 counties put it simply when thinking about the role of deathcare in local government: "People believe that healthcare ends at death, and it does not."