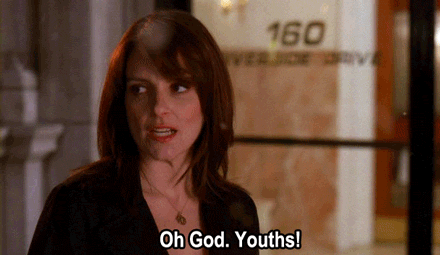 What I'm watching: This Epicurious series on YouTube about how different levels of cooks make different foods, such as cinnamon rolls.
What I'm playing: Since my last Buzz I've logged over 100 more hours in Civilization VI (and they just put out a new update! 1k here I come!) — Friend me on Steam!
What I'm listening to: Microwave's new album sounds a lot like what Nirvana might sound like. Give it a listen!
---
So, for those of you who don't know me, I'm the social media guy for a younger-than-average suburb of Washington, DC. Yes, I'm a millennial (eye-roll-emoji), but given the linear nature of time, I'm also fast approaching 40, and I have a kid of my own who's 12.
We spend a lot of time talking about normal parent-kid stuff, but we also spend a lot of time going back and forth with YouTube memes, because as a "Very Internet Dad" I'm lucky to be one of the few people at the middle school PTSA meetings who understands that part of my kid's life. (Here's a guide for you fellow Olds lol)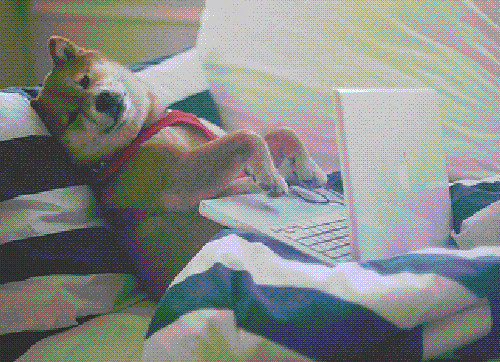 But existing in these two worlds means I'm also constantly trying to bridge them, and in doing so, create an authentic means to endear them to one another. This, of course, means addressing the unenviable task of engaging youth in local government.
A lot of governments think that just "doing the Twitter" is enough — but trust me, it's not. First of all, kids aren't even legally allowed to have social media accounts until they're 13, and second of all, a survey of our Twitter analytics reveals that just 7% of our following is likely students.
And, no, I am absolutely not here to advocate for your agency to join Snapchat or TikTok (though you should absolutely check out TikTok, especially if you have kids, it's hilarious) — not because they're not important platforms, but because it's pointless unless you have the values in place to actively make them think that you care. Call it, "The Reverse Matilda."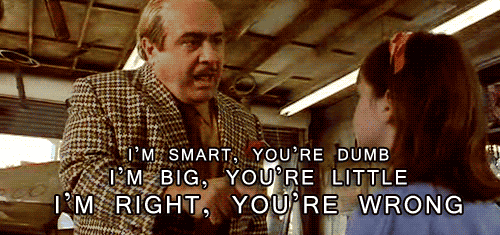 Luckily, I'm part of a City that takes this seriously already (and has for a while now). For just one example, we annually select a Junior Mayor from a pool of kids who write civic-minded essays. Our current Junior Mayor Diego is a 4th grader here in the City, and his essay focused on pedestrian safety. He was given an opportunity to read it for the public record at a Council Meeting, and like other Junior Mayors, he'll have a chance to make his voice heard through service projects during his year in power.
Of course, this is largely ceremonial — but we're not just giving these kids lip service. They have real issues as well, as evidenced by a public comment we fielded at our Council Meeting on January 22 this year. A six year old from our City (read that again, it's not a typo, and check out his Twitter, he just gave a TEDx talk — also not a typo) came out to talk to the Mayor & Council about a problem that a lot of kids face, namely bullying, requested that we establish an Anti-Bullying Awareness Day in the City. So … we did. February 21 was Anti-Bullying Awareness Day in the City, and he got to come back and make a statement when he accepted the proclamation that he was responsible for. Again, we know that this is not the absolute most that we can do, but it's just part of a much larger whole.
"Earlier this year, a 6-yo kid stepped up to the podium and it caught all our attention because: 1) it's exceedingly rare that 6 year-olds come to testify at City Council meetings (& by "rare" I mean, it never happens) and 2) because this boy just got up there & stole the show." pic.twitter.com/zzT5v1rn7C

— City of Gaithersburg, MD ?️ (@GburgMD) April 26, 2019
In addition to things like this and the standard camps and clubs and our two Youth Centers in town, our Youth Services team also runs a great program in our Student Union for high school kids, where we start to bridge that familiarity of "I used to play basketball in the City league" into "what government can do for you IRL." In fact, some of you almost certainly know one of our former Student Union members (and current City Education Enrichment Committee member), NLC's Gislene Tasayco. She often cites these programs as a large part of the reason that she does what she does, and she says it a lot better than I can:
"These programs provide a lifeline for many people, including me. City programs gave me the opportunity to socialize, improve my English language skills, develop socially and emotionally, and to experience things that I would have otherwise not have had the opportunity to do, like field trips to amusement parks and the zoo. I grew my passion for youth and got my current job because of my work with the City."
So, remember: today's kids are tomorrow's change-makers, but they're also the definition of a marginalized community, and their problems are very real. Shut up and listen to them.
In honor of this, I highly recommend you take a look at NLC's resources for authentic youth engagement as a start, and find ways to engage kids AUTHENTICALLY. Remember, they can absolutely smell fear and inauthenticity and will rip you apart if you're not being taking them seriously and being earnest.
But mostly, they're just looking for the same help that adults are … they just need a nudge in the right direction from someone they trust. Let that be you.