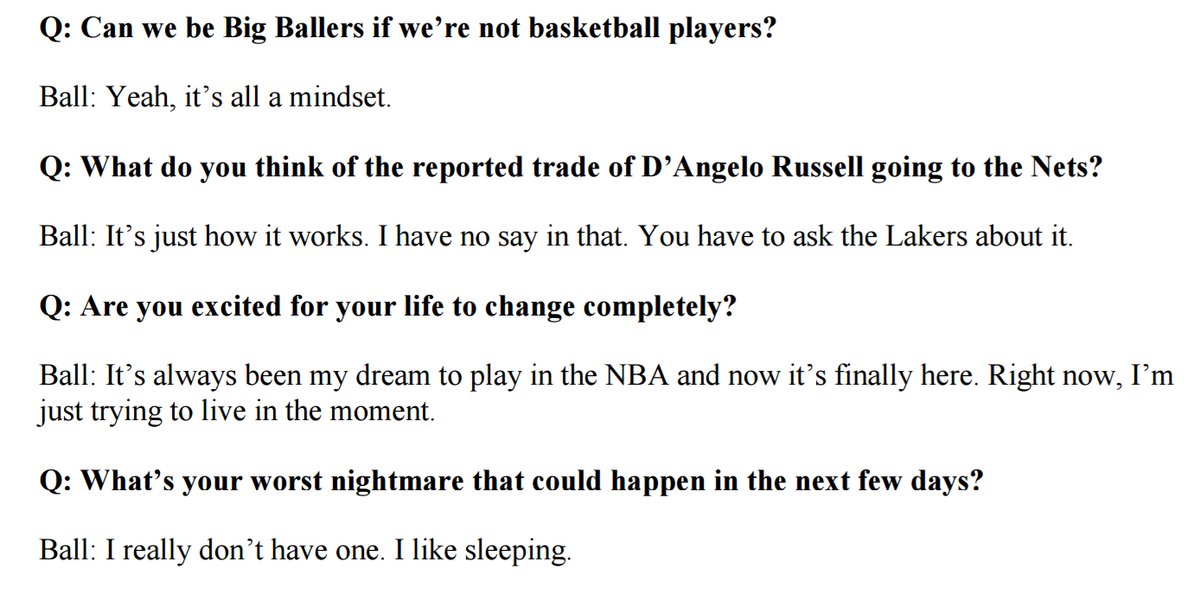 ELGL co-founder Kent Wyatt (LinkedIn & Twitter) is bloggin' about those things that make you Laugh, Cry, and Think.
---
---
Saturday, June 24
It's a great day to be alive. The sun is out in Portland. Temps are creeping near 100 degrees. The base tan is building. Michael Jordan is hot for a beer.
If you looking for some tunes for this afternoon, check out Filthy Friends – a supergroup with Corin Tucker, Sleater-Kinney and Peter Buck, R.E.M.
---
Laugh
The job openings in local government are growing. Retirements are increasing. The battle for the best employees is heating up. You can throw out the four-page job description, if you want me to work for your organization, just show me this agenda and I'm on board.
This is clearly a fun, creative organization. In case, you're wondering it's the City of San Rafael, California. Knowing Rebecca Woodbury and Andrew Hening, this isn't a surprise.
---
What Type of Public Servant Are You? Our friends at apolitical wants to know. They've issued a short survey to help you find out where you land.
Figure out the strengths and weaknesses that could help you get ahead or hold you back, and find out what your working style says about you!
Based on research from the US State Dept and the Holland Code, this quiz is part of a worldwide survey of public servants. Make your contribution and, if you want, we'll send you the final results.
Give it a whirl. It's a short survey and makes you think. I promise that it's better than the Myers-Briggs test.
---
Think
I could listen to John Grisham talk all day long. His Southern drawl makes the most mundane topics enjoyable. He was featured on the Longform podcast where he talked about his new book and entry into the world of podcasting. What I appreciated most about Grisham is his honesty about writing clear, concise novels as opposed to those fill of irrelevant details and unnecessary words.
"A Time to Kill didn't sell. It just didn't sell. There was never any talk of going back for a second printing. No talk of paper back. No foreign deal. It was a flop. And I told my wife, I said, 'Look, I'm gonna do it one more time. I'm gonna write one more book…hopefully something more commercial, more accessible, more popular. If this doesn't work, forget this career. Forget this hobby. I'm just gonna be a lawyer and get on with it.'"
On Book Tour with John Grisham, he'll travel to independent bookstores across the country. No word on whether he'll visit Powell's in Portland.
---
Mayors on Twitter…who are the most active…..
I love Twitter but I could make the case that 14 tweets from a mayor is a tad excessive. I'd prefer a mayor tweet between six to nine times a time. I'd also love to see more small town mayors join the Twitterverse.
---
Cry
Ben Kittelson tweeted about this. Sara Ott posted about it. A Middletown councilman is taken thinking outside the box a little too far. Middletown City Council member Dan Picard asked if it was possible for EMS to not respond to overdose calls. That's right, just let'em die. Hmmm….
"I want to send a message to the world that you don't want to come to Middletown to overdose because someone might not come with Narcan and save your life," Picard said. "We need to put a fear about overdosing in Middletown."
While Middletown considers just letting people die on the streets, some are offering a more humane solution – librarians.
Long viewed as guardians of safe spaces for children, library staff members like Kowalski have begun taking on the role of first responder in drug overdoses. In at least three major cities — Philadelphia, Denver and San Francisco — library employees now know, or are set to learn, how to use the drug naloxone, usually known by its brand name Narcan, to help reverse overdoses.
---
#BigLocalGovBaller
You asked, "can a local government professional become a #BigLocalGovBaller?" I checked with the creator of the Big Baller Brand and here's what I found out.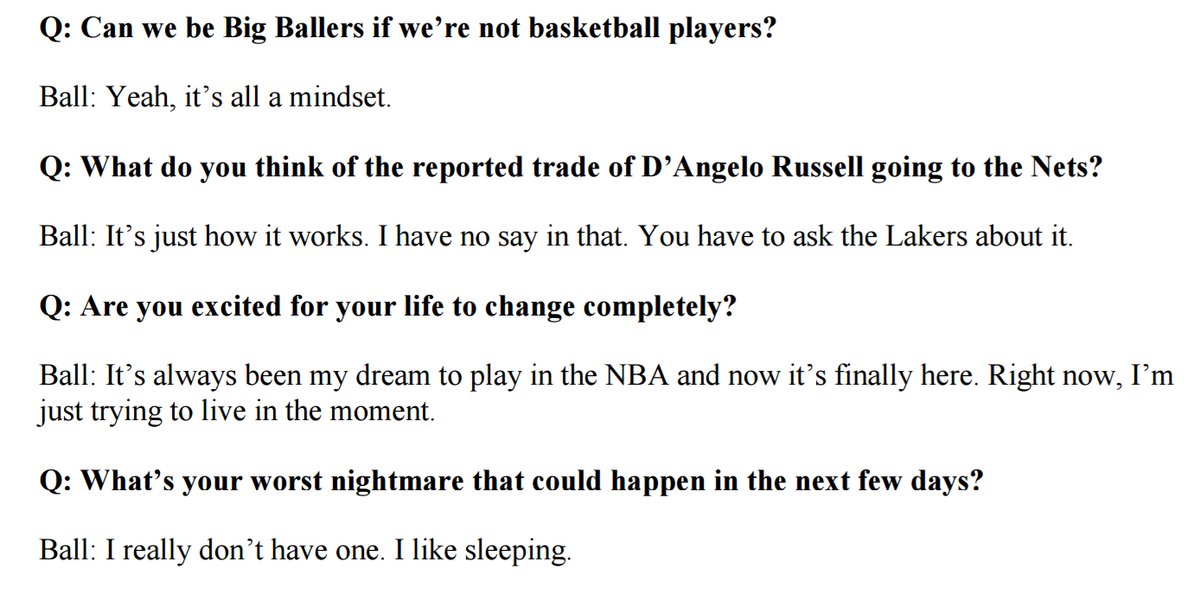 Heather Geyer, City of Wheat Ridge, Colorado, was elected ICMA Executive Board, Regional Vice-President. Heather was one of our earliest supporters and has represented ELGL at conferences and contributed content on our website including Intersection of Faith and Public Service with Heather Geyer.
---
Monday, June 20
"Somebody is everybody." What does this mean? Pete Haga, City of Grand Forks, ND, tells you in the latest GovLove episode.
But……before you start your morning with GovLove, there are a few other things that you should know before you start your day.
---
Laugh
A quick follow up from Father's Day…
---
Speaking of romance, we do not endorse this strategy for ending a relationship.
Oakland Coliseum becomes stage for savage public breakup
---
Cry
We've heard of elementary schools named after President Obama. Until now, we have not heard of a city-county building being after the President. This is the case in Madison, WI. Our friend Maurice Cheeks, who serves on the Madison Common Council, chronicles the debate and his position in this article – Forty-Four Better Ideas Than The Barack Obama City-County Building. We had us at reasons three to eleven.
3. Specifically, let's not put Barack Obama's name on the City-County Building, which houses a jail on its top 2 floors.
4. Substantially reduce racial disparities in arrest and incarceration rates.
5. Indeed, let's definitely not put the first black president's name on a building which is a jail facility.
6. Expand our "Ban the Box" policy aimed at providing fair chance hiring to include more employers.
7. Definitely, the first black president's name shouldn't be on a building whose jail inside is a reminder of the stark racial inequalities both locally and nationally.
8. Follow up on President Obama's "Lead on Leave" initiative and begin providing paid family leave to employees.
9. There wouldn't be anything good about putting Barack Obama's name on a building whose jail is disproportionately full of young black men.
10. Actually end veterans' homelessness.
11. Let's agree to not put Barack Obama's name on a building with a jail in it … in a city that has a 10:1 arrest ratio of black adults to white adults.
---
You will laugh and cry over this story. H/T to Pam Weir for posting it in the ELGL Facebook group.
Mayor Cuts Down Man's 30-Year-Old Tree, He Revenges Him In The Best Possible Way
Because unknown to the council, the man, who's an arborist, had a perfect way to avenge the death of his 30-year-old pepper tree.
---
Think
We are a sucker for budget videos. There's no denying that. The Town of Gilbert, AZ is the latest to get our heart rate going. The town produced this short, concise budget video.
#GilbertAZ's new budget was approved last week. Watch to find out how your tax dollars are going to work for you! pic.twitter.com/i3wtMj1cJS

— Gilbert, Arizona (@GilbertYourTown) June 20, 2017
Learn more about Gilbert's incredible digital efforts in this GovLove podcast – Podcast: A Bottomless Pit of Ideas
---
#BigLocalGovBaller
It's the hit of the summer… the #BigLocalGovBaller! ELGL members have been chirping in with their list in the last several days.
Who is your #BigLocalGovBaller? Thanks for the compliment @ELGL50. https://t.co/DEpXl8WMwN

— Benjamin Bitter (@BenjaminRBitter) June 16, 2017
Join the fun by tweeting (using #BigLocalGovBaller) who you think is positively impacting local government. As a refresher, #BigLocalGovBaller was derived from the #BigBallerBrand shoes.
Today, Jason Jones (Guilford County, NC) joins the distinguished #BigLocalGovBaller list for his two to three second appearance in this Duke University Sanford School video. I started watching the video because I doubted that Jason Jones was more than a Twitter avatar. I was proven wrong as about half way through the video Jason appears.
I had no intention on watching the entire video. I was going to find Jason and then move on with my business but it's a fascinating video. The power of the handwritten note plays a staring role. I am hoping that some wise student will conduct follow up research on whether sloppy handwriting plays a role in whether people are more likely to pay their property tax.
---
---
Friday, June 16
I'm back from the dead. After two days of battling a potentially deadly cold, I've return to the World Wide Web. And I have a lot of catching up – Amazon bought Whole Foods. Lebron is bald. McDonald's hates the Olympics. Batman lives in Los Angeles.
I should take this opportunity to remind you that it's Father's Day weekend. The most glorious weekend of the year. I'll be busting moves tonight at the Daddy-Daughter dance and then we head to the beach for the weekend.
I suggest that you start your Father's Day weekend by listening to Podcast: Dad Talk – Balancing Budgets and Diapers.
---
Laugh
It's time to get serious for a minute. I love the song 'Despacito'. I listen to it over and over with my daughters since most of the song is in Spanish and my kids are enrolled in Spanish immersion. This gives me the ability to tell the girls that they are strengthening their Spanish skills by learning the song.
---
---
Oddly enough, my daughters might know more of the song than Justin Bieber – Justin Bieber dodges item after refusing to sing 'Despacito' He won't perform the song anymore because he doesn't know the words.
---
The hottest debate in the history of the ELGL Facebook group is ablaze over french fries, in particular the top styles and should hash browns be included.
---
I'll go ahead and predict the next big topic will be Chihuahua or muffin?
---
Think
A recent Politico article highlights that parents can make a huge difference in whether their daughter considers running for elected office.
Parental encouragement "has the potential to be a great equalizer," say Lawless and Fox. Half of college students whose mothers regularly urged them to run for office said they would "definitely like to run in the future," compared to only 3 percent among those who received no maternal encouragement. Fathers have a similarly profound effect on political ambition—suggesting that childhood is an ideal place to begin encouraging women to think about running for office.
The pressure is on, Dads. Let's step up our game.
---
Sounds easy enough….Dads step up their game….more women run for office. If only it was this easy. There are a lot of negative influences making this an uphill climb. You only have to look to this week's headline – UBER'S SEXUAL-HARASSMENT CRISIS JUST GOT EVEN DARKER.
Less than 48 hours after Uber held an all-hands meeting to finally address the company's roiling sexual-harassment scandal, and a day after a member of Uber's board resigned for making a sexist joke at said meeting, the ride-hailing giant is facing yet another crisis. A woman who was raped by her Uber driver in 2014 is now suing Uber for defamation and intrusion of privacy after an investigation revealed last week that a company executive had obtained her medical records and shared them with other executives. The New York Times reports that the unnamed woman is also suing C.E.O. Travis Kalanick, who is currently on an indefinite hiatus from the company, and two of the company's former senior executives, Emil Michael and Eric Alexander, who were both fired in recent days.
This behavior is not unique to the tech sector. You'll hear even more stories of the challenges facing women in local government in an upcoming GovLove episode with Leigh Tami, City of Cincinnati.
---
In the meantime, I'll leave you with this article on female city managers in Colorado. Women town managers are rare in valley.
"This is by far a male dominated field," Figueroa said. "There was one other woman out of 10 people in my Master's program. I interviewed for three other town manager positions before I got this job. During one of the previous interviews, I was asked by a senior department head what I would do if someone made me sad or made me cry. There is a perception that women are not strong enough to manage police departments or fire departments, which is a big part of a town manager's job."
There is work to be done.
---
Cry
If you agree with this statement, you might feel like crying.
I would guess this percent is higher in local government. Many managers and supervisors in local government think money is the only factor in employee satisfaction. This is far from the true. Connecting with employees by talking with them, following thru on promises, taking them out to coffee, and/or simply acknowledging their work is the great equalizer to money.
---
There's two sides to every story. We finally hear Chelsea Manning's side in The Long, Lonely Road of Chelsea Manning. Her disclosure of classified documents in 2010 ushered in the age of leaks. Now, freed from prison, she talks about why she did it — and the isolation that followed.
---
#BigLocalGovBaller
Benjamin Bitter helped debut the new series, "I Have to Ask You." I love his honest, thoughtful take on how children impact career decisions. My favorite parts of his article – Changing Career Aspirations: The Perspective of a Dad.
"No other success can compensate for failure in the home" ( J. E. McCulloch, Home: The Savior of Civilization [1924], 42).
Suddenly, time became a much more precious commodity. I began to realize the strain my job was having on my family, and I recalled hearing a wise friend say "If you show me your calendar, I will show you what is most important to you."
It took having a third little girl to slap the perspective into me. I wanted to see her grow up. I wanted her to laugh with me.
For me, no title is greater than the title of 'dad'. My three little princesses are literal god-sends to me and my sweet wife.
My personal and professional aspirations now focus on who I want to become (world's best husband/dad, man of unmatched integrity, beauty, character, humility, etc.). And I'd like to think that I am doing a pretty good job at that — give or take the humility part.
Needless to say, you need to read this article.
---
Saturday, June 10
It's another beautiful summer day in Portland — gray clouds, drizzle, and temps in the 60's. My base tan will have to wait another day.
---
Laugh
We're running into weekend like a masked superhero.
---
---
Staying in world of sports, this gem creeped across my Twitter feed during the NBA Finals last night.
Iman Shumpert has a daughter named Iman Shumpert Jr and I feel like that gets overlooked a lot.

— Beyonce has an uncle named Larry Beyince. Bruh…. (@DragonflyJonez) June 10, 2017
---
Snap, crackle, pop….a brilliant criminal in California loaded shotgun shells with Rice Krispies. As you might imagine, it didn't end well.
---
Change is coming… This Texas City Just Elected the Youngest City Council Member in the State.
---
Cry
Racism, sexism, and bullying…one Multnomah County Commissioner made some of her employees experience all of these. Multnomah County Commissioner Loretta Smith likely bullied staffers, investigation shows.
---
Imagine getting a gift from someone who recently passed away. This is what happened to a teen in Port Huron, MI. Teen receives perfect birthday gift from dad— 2 months after his dad died.
---
Think
The public service loan forgiveness program is targeted for elimination in President Trump's 2018 budget. In Memphis, it doesn't matter. This City Is the First to Help Pay Off All Employees' Student Loans.
Manspreading is under attack. Madrid has become the first city to ban manspreading.
---
The City Council Chronicles continues its epic journey across America. In the latest installment, Michael Karlik breaks down the action of a recent Saginaw city council meeting.
From the back row, a slow clap began. Council Member Brenda Moore slapped the table and stared kindly at the Smith daughter.
"I came in with the young lady and I told her she was so beautiful. You are beautiful," she repeated in a grandmotherly tone.
"And thank you so much–mom, family–for sharing your husband with the city of Saginaw."
If you haven't been reading City Council Chronicles, you need to get on board. You only have 109 meeting recaps to read. Just us it will be worth it,
---
#BigLocalGovBaller
The Portland Budget Office knows how to celebrate a budget adoption.
Annnd we have a budget! pic.twitter.com/6xSbTwrTjr

— PDXBudgetOffice (@PDXBudgetOffice) June 8, 2017
They bring the heat all year long on Twitter. We need more of this energy in local government. A GIF goes a long way.
---
Tuesday, June 6
It is Tuesday which means Council meeting night. We're sliding into the day like….
---
Slide into the DMs like… pic.twitter.com/aEB46meFby

— Carl Anka (@Ankaman616) June 6, 2017

Please read this blog entry in a Southern accent as I'm bloggin' while watching the lastest episode of Southern Charm.
---
Laugh
Nashville is Smashville. The home of country music has temporarily become the home of hockey during the Stanley Cup Finals. The Nashville Predators beat the Pittsburgh Penguins last night and the city partied.
Preds are making babies!! ? #StanleyCup #NSHvsPIT #SmashvilleProud pic.twitter.com/3nNKBto5Rs

— Adam ?? WCF CHAMPS (@IamFreezn) June 6, 2017
We can confirm this is not ELGL's favorite Nashville member Laura Hardwicke.
---
Think
The American dream is dying?!?! The 20% of America is pulling away from the pack, and no, this is not a good thing.
"Kids from more affluent backgrounds are entering the contest massively well prepared, while kids from less affluent backgrounds are not. The well-prepared kids win, and everybody pretends to themselves it's a meritocracy," he says.
---
As the American dream is potentially dying, experts are trying to learn from the Great Recession. One of the lessons being learned is the recession and subsequent recovery was different everywhere. The Seattle Times argues the recovery was transformative in Seattle.
How America and Seattle took different paths in getting past the Great Recession
Seattle's story is different: fast, disorienting growth, certainly by the "secular stagnation" standards of this recovery. (Economist and former Treasury Secretary Larry Summers coined the term in 2013 to describe a long-term lack of demand and chronic lack of investment opportunities, and it couldn't be cured by low interest rates).
Within five years, the metro area recovered to its 2008 employment level and kept rising to a record 1.7 million in April. Metro GDP bounced back within about a year of the recession's end.
---
On a non-economic note, I learned that I am raising my children like a Chick-fil-A store manager. The power of "please" and "thank you" lives on.
Chick-fil-A is beating every competitor by training workers to say 'please' and 'thank you'
According to the report, Chick-fil-A employees said "thank you" in 95.2% of drive-thru encounters, based on data from nearly 2,000 visits to 15 restaurant chains.
For comparison, KFC had a "thank you" rate of 84.9%. McDonald's rate was 78.4%, putting it in 14th place out of the 15 chains analyzed.
---
Cry
Hey Kent, can you tell me about the origins of new style of meth? I sure can. It's a fascinating story which was told in great detail by the News-Leader. I would have bet that meth was birthed in the Pacific Northwest. I would have been wrong. The great state of Missouri and the Nazis (maybe) are responsible for proliferating an easy method for cooking up meth. This method is why Oregon law requires a prescription to buy cold meds.
Additionally, the chemicals involved were legal, and often easy to obtain. It takes hundreds of pseudoephedrine pills to make a half ounce of meth. But purchasing cold medicine in vast quantities didn't raise eyebrows in the early 1990s.
"At that time, if someone came in and bought 10 boxes of pseudoephedrine, Walgreens was happy," Cornille said.
Spoiler Alert: Here's the recipe for "Nazi meth."
To make meth, the manufacturer pulverizes the pseudoephedrine pills in a coffee grinder, creating a fine powder that is placed in a coffee filter. Methyl alcohol, in the form of something like windshield washer fluid, is poured over it, and then evaporated out.
The cook then adds ether, anhydrous ammonia – a compound commonly used by farmers as fertilizer – and sodium metal or lithium metal, which can be stripped from commercial batteries. That produces a liquid called meth oil.
More ether is added, and the solution is put through another coffee filter. A bubbler is then used to convert rock salt and other material to hydrogen chloride gas, which converts the meth oil into a white powder. Meth.
Take time to read this article to learn the origins of this deadly drug and how caused harmed throughout America.
Great journalism is not dead.
---
Bad news on the #13Percent front – leadership positions in government in the Sacramento-area are dominated by males…I mean dominated, really, really dominated by males.
How many of the region's cities are led by women?
Our award-winning members followed up a tweet about this article with more discouraging statistics.
This gave me pause so I did a quick analysis of @MetroNashville using https://t.co/0cb9xbVUdP pic.twitter.com/LxQdEkzoWF

— Laura Hardwicke (@localgovlaura) June 5, 2017
Kendra Davis replied with some California knowledge. You can get a better view of the below chart in this tweet.
---
#BigLocalGovBaller (formerly known as Props)
Change is the spice of life. We've changed this part of the blog entry from "Props" to "#BigLocalGovBaller". We'll continue to highlight the cool accomplishments of our members but we'll do so by borrowing a page from the Big Baller Brand.
---
Let me be the first to say that we need more parody accounts in local government. OH at City Hall is the best Twitter accounts at recognizing the absurdity of some of the issues that we face in city hall.
OH at City Hall describes the feed as "Dealing with the public makes us drink… and post things online. But mostly drink. DM us with what you Overheard at City Hall." I will not reveal the identify of the person behind the account, but I would encourage you to check. it. out.
1: "Wow! Look at that spillway!"
2: "You are a nerd."
1: "Why? Because I appreciate a good stormwater management best practice?!" pic.twitter.com/a3RtlvNtBd

— OH at City Hall (@OHatCityHall) May 14, 2017
---
Saturday, June 3
Welcome to June! School's out for summer. This blog is not. My promise to you is the local government news and Dad jokes will never be on summer vacation.
---
Laugh
As we know, dads are people too. This weekend is the perfect time to start shopping for Father's Day. A group in Spokane, WA started thinking about the big day early with this Craigslist ad.
---
I have upgraded. I have escaped the spotty coverage of Sprint for the land of Verizon. My khakis possess a iPhone 7 Plus bulging from the pockets.
I boldly declined insurance on my new phone. I am regretting the decision. Must keep phone out of potty. Must keep phone out of potty.
Must keep phone out of potty.
---
Beets By Lynchburg…. Thanks to Charles Hartgrove, Lynchburg Deputy City Manager, for posting this gem.
---
---
We Got the Beet was written, recorded, and performed by Jiggy M for the Lynchburg Community Market's We Got the Beet Campaign in partnership with with Central Virginia Health District (Virginia Department of Health) and Virginia Cooperative Extension.
---
Cry
Our loyal readers know that I graduated from Elon University in North Carolina. My local government career was birthed during an internship with the Town of Elon, NC.
Elon is not a big name on the West Coast. I follow the latest news on the University's Twitter feed. This sad, inspiring article appeared in my feed yesterday.
How I grew up: The story of Colie and me
What you need to know about Colie is that she was a fierce competitor. The game of soccer defined much of her life. She earned a scholarship to play for a Division 1 program at Elon University, which is where I met her. I was a sophomore when she came in as this feisty little freshman from Jersey. So, you can imagine she wasn't the quietest person on the team and you certainly weren't going to tell that girl she couldn't do something. And if you did, she proved you wrong.
Because of her, I will never back down from a challenge, but go after it wholeheartedly. I will truly live my passion and appreciate every opportunity I have to pursue it because I know it could be taken away at any moment. I will find joy in the journey, whatever that journey may be and wherever it may take me.
The writer of this article is an Elon graduate who works for the Cincinnati Enquirer.
---
Think
Introducing the first Women and Girls Council. I'm encouraged by the increasing number of substantive actions being developed to increase the #13Percent. Less task forces, more actions. Hamilton County, Ohio unveiled a new approach this week.
Hamilton County Commissioner Denise Driehaus launching county's first Women and Girls Council
The group will take up issues such as gender pay disparity and encouraging women to take on leadership roles. The council, which will include 20 young girls and women, should begin meeting in the coming months.
"This council is about promoting women and girls, both in the larger scheme – which is stuff like pay equity – but it's also the little stuff: How do we empower girls to view themselves as leaders in the business community, in elected office," Driehaus said.
My favorite quote from the article – 'It took a woman with a daughter'.
---
We look to Bulgaria for the next greatest idea for fixing things. The Bulgarians are unleashing a storm of googly eyes throughout the city. This is also known as "eyebombing."
Someone In Bulgaria Is Putting Googly Eyes On Broken Street Objects, And It's Even Better Than Fixing Things
Well the trend has now reached Bulgaria thanks to a street artist called Vanyu Krastev, and as you can see from his "eye-catching" work, he certainly has an "eye" for the perfect eyebomb! From trees and lamp posts to trash cans and sidewalk stains, Krastev is proving that even the most mundane things can be made more interesting with two googly eyes and a little bit of imagination! Check out some of our favorites below, and don't forget to vote for the best!
I will spend the rest of my afternoon digging through my daughter's arts and crafts to find the next greatest solution to city beautification.
---
Props
Kristin Donald, Finance and Human Resource Manager at Apex Park and Recreation District, has accepted a new position as the Finance Director for the City of Bozeman, MT.
Kristin was one of our first members from the Denver area. You can learn more about her in these two articles: My Life in Presidential Terms with Kristin Donald and My Story with Kristin Donald.
It's time to grow ELGL in Montana!