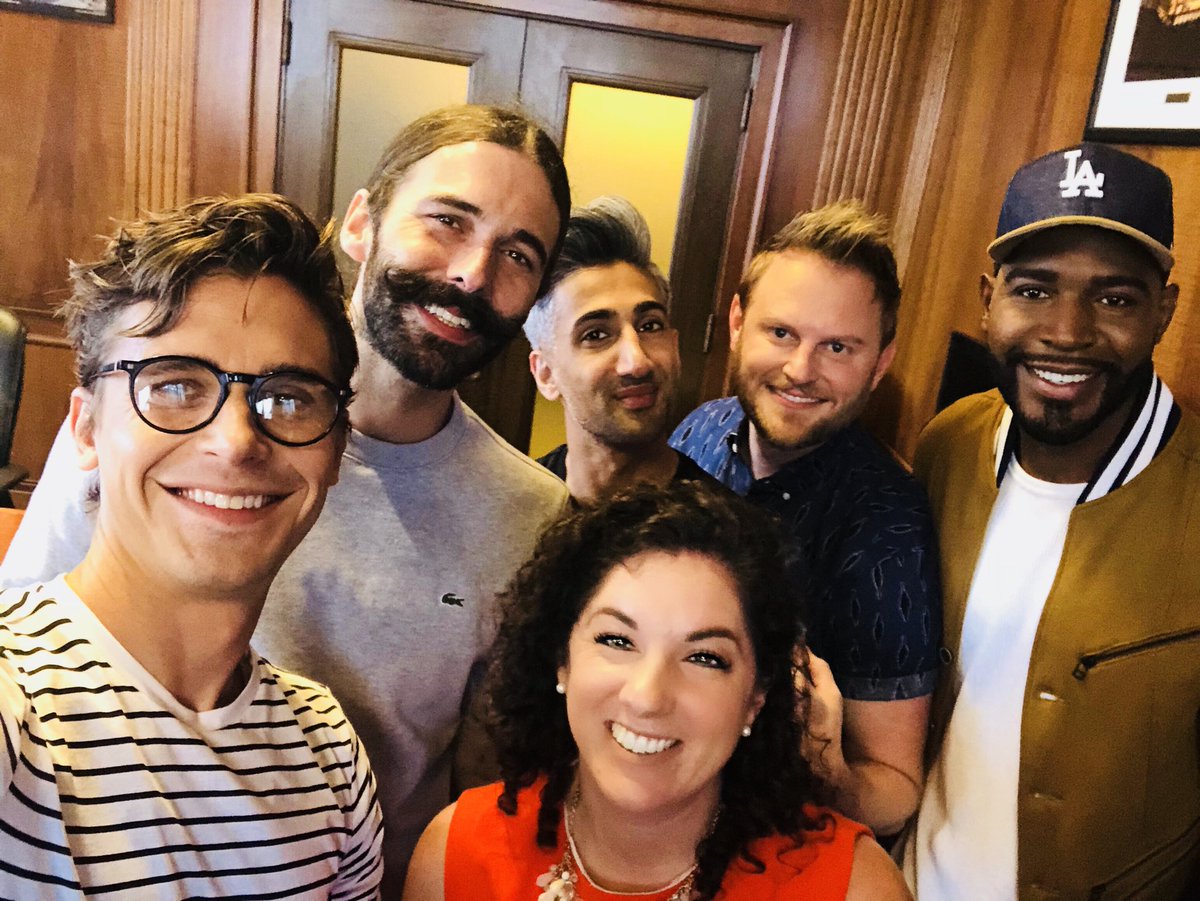 This year, City Hall Selfie Day was more than 24 hours. The selfies started at 6:00 p.m EST on August 14 as Australia reminded us that it is International City Hall Selfie Day. "It's more than just a picture" became the unofficial theme of the day. Some local governments reminded the public about the many services that we provide. Others engaged the community to increase the reach of their social media. While a few showcased what they have to offer potential employees.
Support City Hall Selfie Day and other ELGL initiatives by becoming an ELGL member.
---
ELGL Members Choice Award
Queer Eye. City of Kansas City. Alyssa Dinberg. Winner!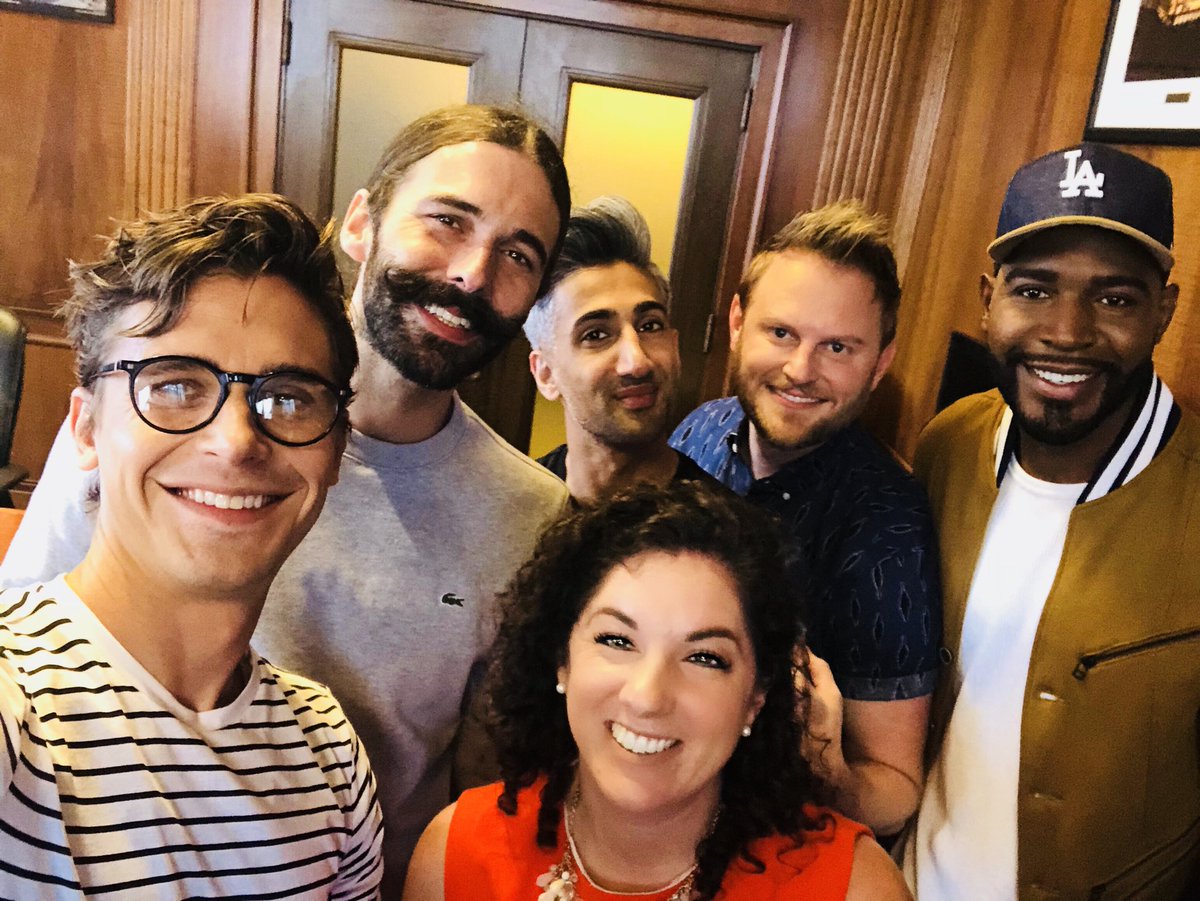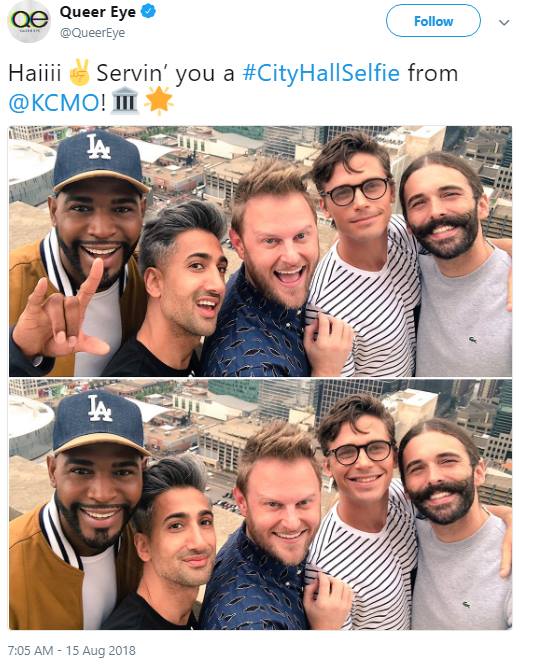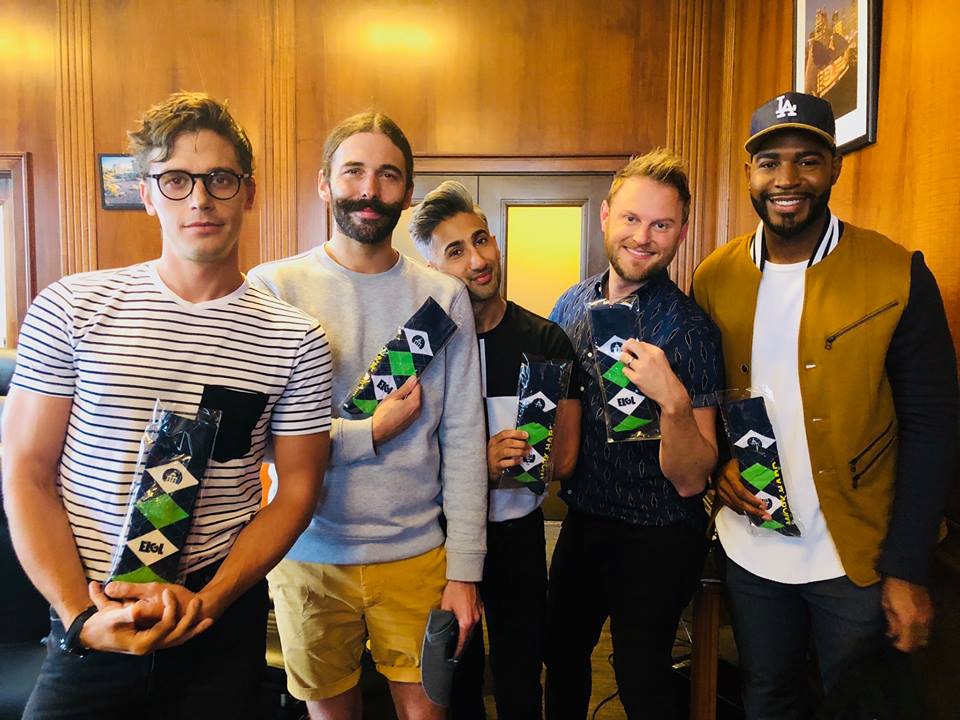 ---
In this 30 second video, Atlanta conveys everything that you needed to know about City Hall Selfie Day. It's also a quick hitting video with a very professional look.
ELGL loves splash pads. ELGL loves City Hall Selfie Day. Ember combined our two loves with the City Hall Selfie entry. Props to Ember for celebrating City Hall Selfie Day by taking 27 selfies.
Fort Collins went 'meta' on City Hall Selfie Day. Staff let the camera get their best side (and every other side).
It figures that Las Vegas would know how to put on a production for City Hall Selfie Day. This 30-second clip shows how Vegas used a drone to raise the excitement level for City Hall Selfie Day. NHL's Vegas Knights might need to borrow the creative minds of city staff for their pre-game productions this year.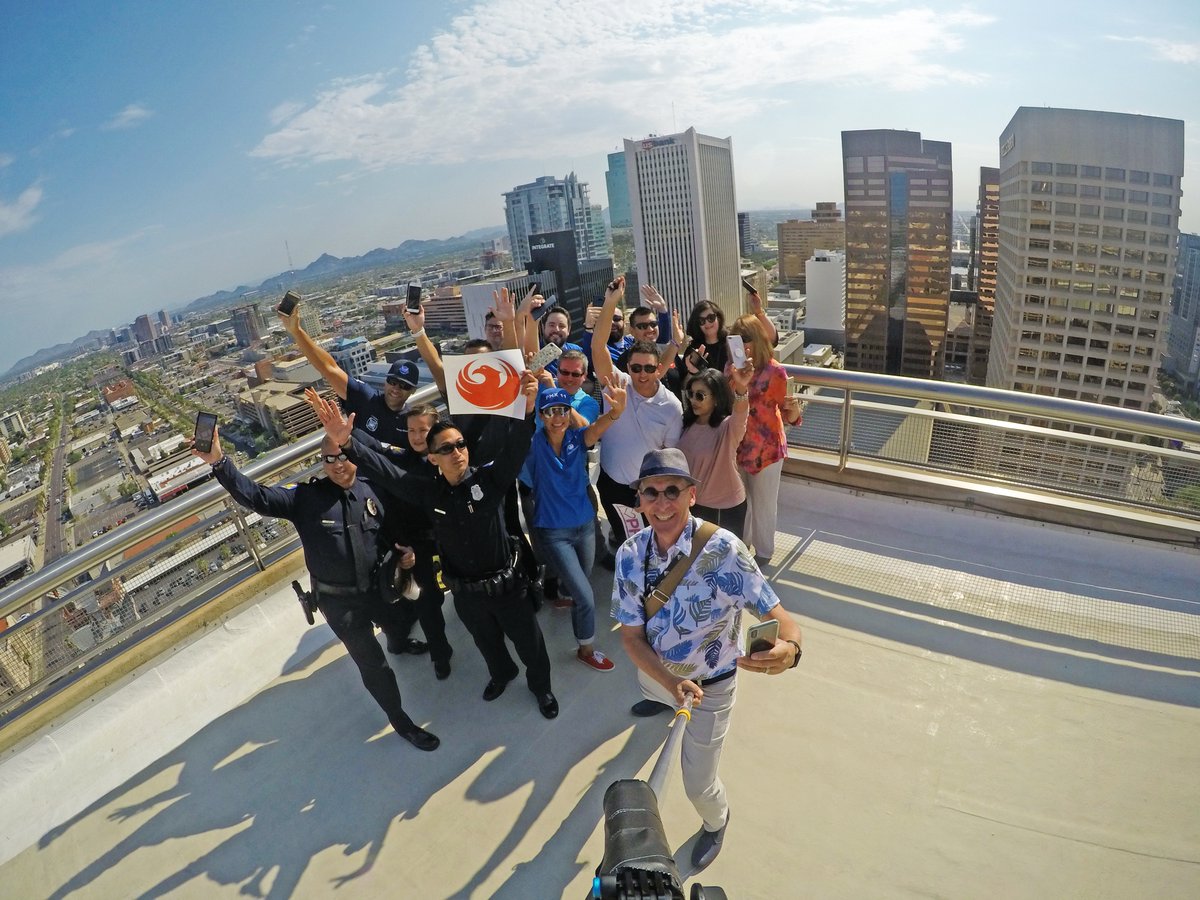 Phoenix is the fifth largest city in the United States, but number #1 in City Hall Selfie Day participation compared to the other top 10 US cities (based on population). Phoenix showcased a versatile game — Room Selfie, Parks & Rec, Library, and Participation.
Pawnee Pride! is showcased in this selfie tweeted by the NBC Parks and Recreation crew. With Parks & Rec being ELGL's spirtual founder, this selfie is everything we could have dreamed of.
Pharell Wiliiams and City Hall Selfie Day — it's the perfect match which we realized after watching this catchy video from the City of Fontana. City of Pflugerville, Texas was a close runner up with their video incorporating city services and selfies.
We have a tie because of bowties! For the first time in City Hall Selfie Day award history, we have two winners. We think you'll agree with the decision when you view the pictures.
How 'bout three local government stars from three different generations. That's what was captured on City Hall Selfie Day – Alicia Hills Dorsey – Director of HR – University Park Texas, William A. Hills, (Her Father) Director of Housing and Neighborhood Services from Grand Prairie, Texas , and grandparents retired elected & public servants in El Paso, Texas.
It's electrifying! Clarkdale used lightning to win the lighting award. This selfie showcases Clarkdale's love of local government.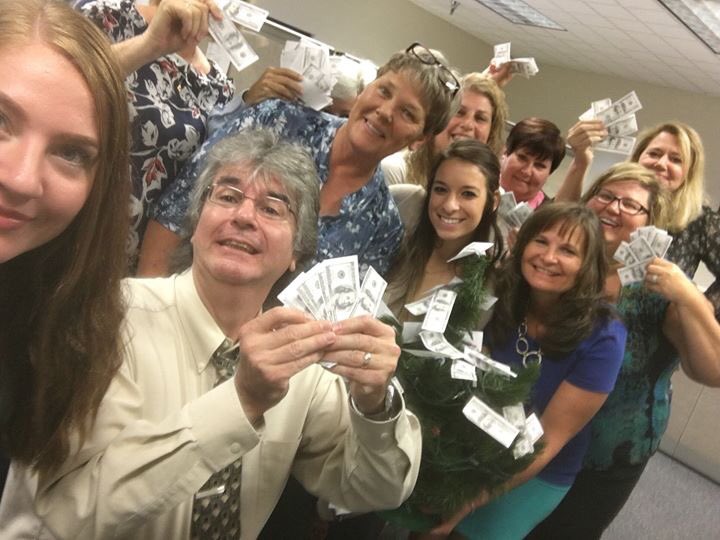 Dolla', dolla' bills… Venice is the runaway winner with the "money doesn't grow on trees" selfie.
Mayors and city councilors stepped up their game this year. The Mayor of Long Beach gets the nod for incorporating current events and staff into the selfie.
Best Selfie Involving a Reporter: Cindy Farmer, Fox 8 News Anchor
@CityofHighPoint It's not the best #CityHallSelfie since they wouldn't let me out of the hospital to shoot one! LOL! But I tried! #HospitalSelfie #appendicitis pic.twitter.com/sVaoZGAFN2

— Cindy Farmer (@FOX8CindyFarmer) August 15, 2018
This is our fastest growing category. We loved seeing the pictures from television reporters and news reporters.
Appendicitis could not get in the way of Cindy Farmer's City Hall Selfie Day celebration. While it wasn't exactly a city hall selfie, we reward her effort for the hospital selfie. Last year's winner Abby Becker once again had a strong showing.
Best Selfie Involving an Animal: City of Issaquah
Issaquah has long been a leader in local government communications. They have developed a built-in advantage by deploying Sasquatch for special occasions. The panda from Rockville, MD was a close runner up for the award.
It's electrifying! Clarkdale used lightning to win the lighting award. This selfie showcases Clarkdale's love of local government.
Dolla', dolla' bills… Venice is the runaway winner with the "money doesn't grow on trees" selfie.
Riding mower, leaf blower, weed wacker, rakes, and (yikes!) mallet — the City of River Falls changed it up with "City Hall Selfie Switch-Up Day" which featured different departments in situations which they normally wouldn't be in.
Edgar & the youth services staff bring home the gold medal! You could put Edgar in any picture and he'd compete for the top prize. The Phoenix Library finished second by showcasing their 17 locations.
Most Selfies by One Person: Sarah Gamblin-Luig, City of St. Louis, MO
Back-to-Back! Sarah Gamblin-Luig, City of St. Louis, MO, grabs the title for the second year in a row. She took 62 selfies in 24 hours. Beth Scanlon became only the second person to person the 50 #CityHallSelfie pictures in a day. She was able to take 52. Also deserving of props are Alexander Frumkin and Brandon Kowalke.
It's always tough to top kids especially when they are holding a ELGL #CityHallSelfie Day sign. Christian Williams' mom and Francie Palmer's sister provided stiff competition for this award.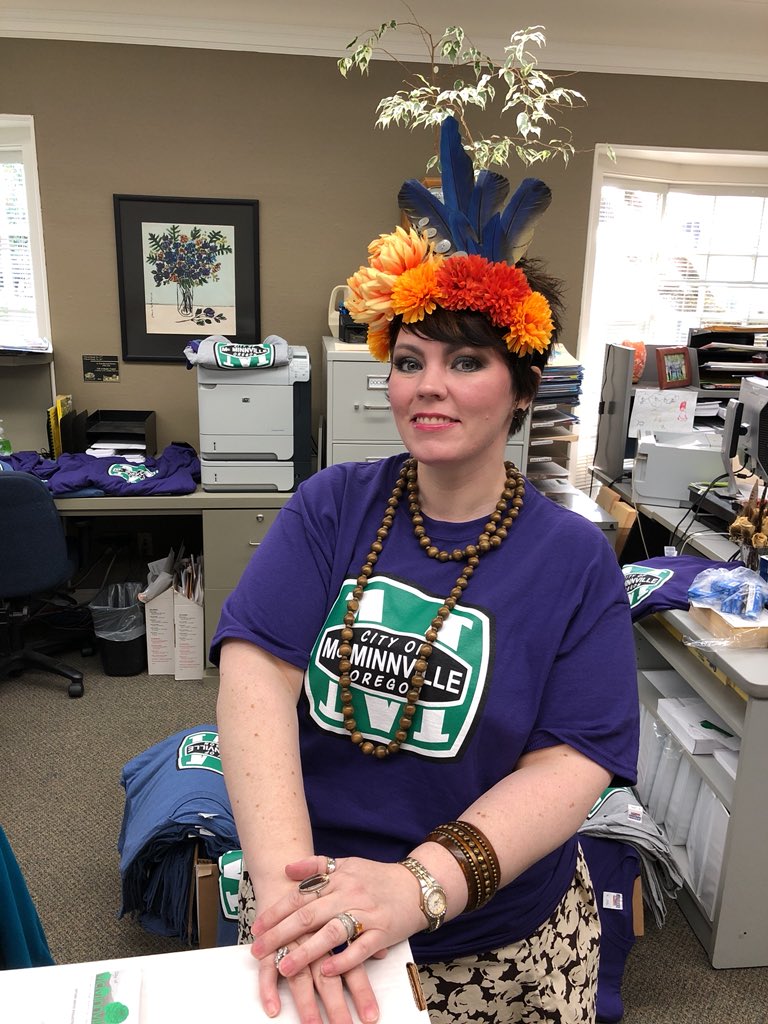 Hats were popular during City Hall Selfie Day. While Erica landed the top prize, the City of Gaithersburg, MD finished a close second.
---
This was a population category. A couple of the runner ups include: Maia Knox entered the Town of Index, WA (population: 199); the Small Town Podcast submitted Siloam, GA (population: 277.); and Antonito, CO (population: 756) gained a nomination.
---
State with the Most Selfies: Georgia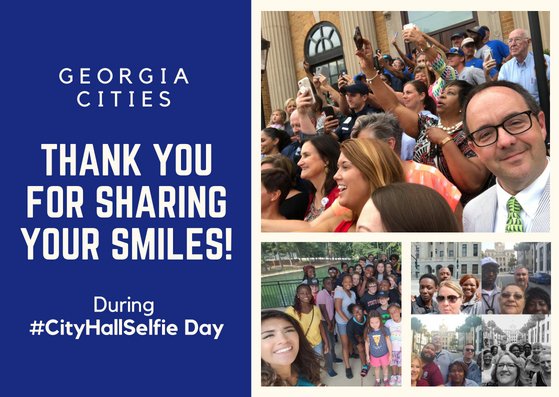 The Georgia Municipal Association encouraged more than 100 Georgia cities to take part in City Hall Selfie Day. In order to spread the word they used social media, email campaigns and in-person visits to cities across the state. Emails included detailed instructions for cities to share on their official social media channels or send to us to share on ours. This year they also created some healthy competition amongst our district representatives to see who's district would have the highest participation. This not only increased the amount of new participants but also helped them reach out and better connect with our member cities.
---
OHHHHHH…….. nothing to see here just myself and @ryan_stinnett getting Gordon Stone Mayor of Pike Road to take a selfie on national city hall selfie day! pic.twitter.com/kU5hjhEMGX

— Chris Searcy (@ChrisSearcyNews) August 15, 2018
This video has it all – learn how to take a selfie, a mayor explaining the meaning behind the day, and then the mayor and reporter taking a selfie. H/T to Pike Road, Alabama Mayor Gordon Stone and Alabama League of Municipalities.