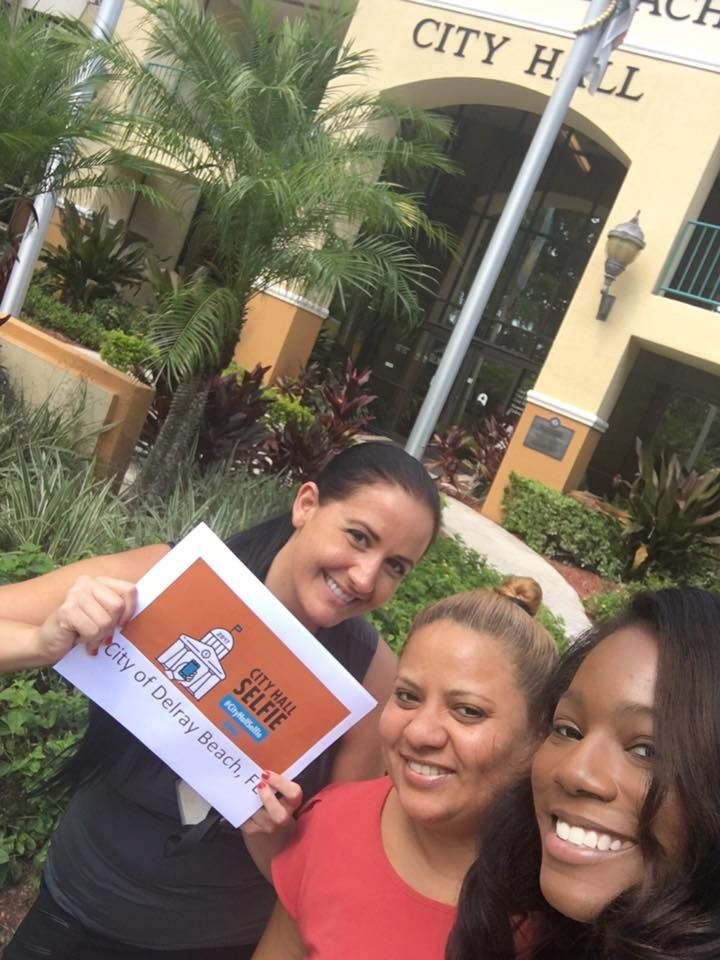 What is #CityHallSelfie Day?
August 15, 2018 is #CityHallSelfie Day. It's a day to showcase your local gov love and your employees, community members, and volunteers.
How do I participate?
Stand in front of your government building.
Snap a picture of yourself or a group.
Share the photo on social media with the hashtag #CityHallSelfie.
Want to compete for prizes and recognition? Check out the list of award categories.
Swag Store
ELGL has a special store set up for #CityHallSelfie Day swag – like t-shirts, mugs, totes, and stickers.
Log on today and make your purchase – it's a Teespring store so order are fulfilled every three days based on crowdsourced interest. Prices range from $4.00 to $25.00.
If you get a call from a local reporter about your organization's participation in #CityHallSelfie day, you can refer to the full media kit, or use these quick talking points about the big day:
---
Who:
---
What:
#CityHallSelfie day is a chance to show pride in local government service and facilities.
On this day, people take self portraits in front of local government buildings and share them on social media.
Local governments, municipal associations, and local gov employees are busily promoting this special day to employees and community members.
---
When:
---
Where:
In front of any city, county, special district, regional, etc. building.
---
Why:
#CityHallSelfie day is a chance to celebrate local government service and the important work happening at the  local level, and to showcase local government facilities.
---
How:
Individuals and groups take "selfies" (self portraits) in front of local government buildings and use the hashtag #CityHallSelfie to compile the photos on Twitter.
ELGL also compiles the pictures on its Facebook page, on a map, and oversees the award program.