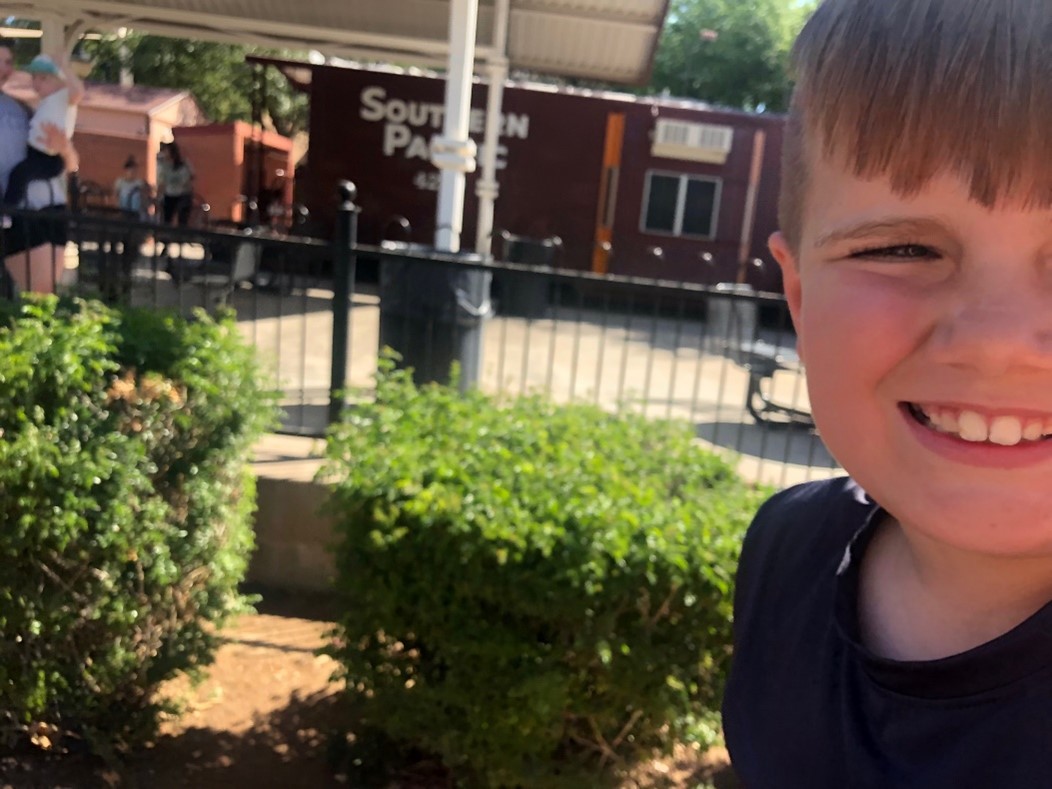 Today's Morning Buzz is by Shane Stone, sr. management to Scottsdale's City Manager
Connect with him on Twitter and LinkedIn
What I'm Listening to: New single's being dropped one-by-one from Hardwell in his return
What I'm Reading: Me and my wife are reading a couple of each other's favorite books, so I am reading "The Lucifer Effect" by Phillip Zimbardo
What I'm Watching: I just started "Upload" on Prime Video
---
It was awesome to see the 2022 #ELGLKnope awarded to Chautaqua Park in Boulder, Colorado for the best local government cultural and historic site. Every person who visits me in Scottsdale is repeatedly informed that our city was acknowledged with a Knope Award for best park in 2019 for the McCormick-Stillman Railroad Park. Assistant City Manager Brent Stockwell wrote a Morning Buzz about the history of the park, the events hosted there, some of the employees that make it an incredible place, and the attention that the Knope Award brought to Scottsdale.
Our City Manager, Jim Thompson, has a few frequent sayings. He often reminds us that, "There is no perfect system." When you bring a problem to him, he is likely to respond by asking, "Well, what do you think we should do?" But the best thing is watching his smile light up as he talks about local government and the fact that, "We get to do cool stuff!"
There is so much of this cool stuff in local government. Stuff can be cool because it is fun to do, or because we find ourselves on the cutting edge of new technologies, but the coolest stuff is the stuff that you get to watch people appreciate and enjoy.
Our Knope Award winner, the McCormick-Stillman Railroad Park is absolutely, "cool stuff." I have always thought of the park as cool because the people working there have a lot of fun, and because riding a train in a city park seems so unique. Last week I got a simpler perspective on what makes this park cool, when my mother, sister, and four nephews came to visit from Oklahoma City. The three older boys (Carter 9, Jake 8, and Xander 6) remembered the park from their first visit when they played cops and robbers on the old west playground, had me push them on the swings, and rode the train around the whole park. They told their younger brother (Maverick 3) all about it! Naturally, on Maverick's first trip to the West's Most Western Town our first adventure out had to be to the McCormick-Stillman Railroad Park.
Before we hopped on the carousel and the train, we burned off a bit of the jet lag at the playground, but then our group grabbed a railcar and everybody – except for maybe Maverick – was happy to be in the picture!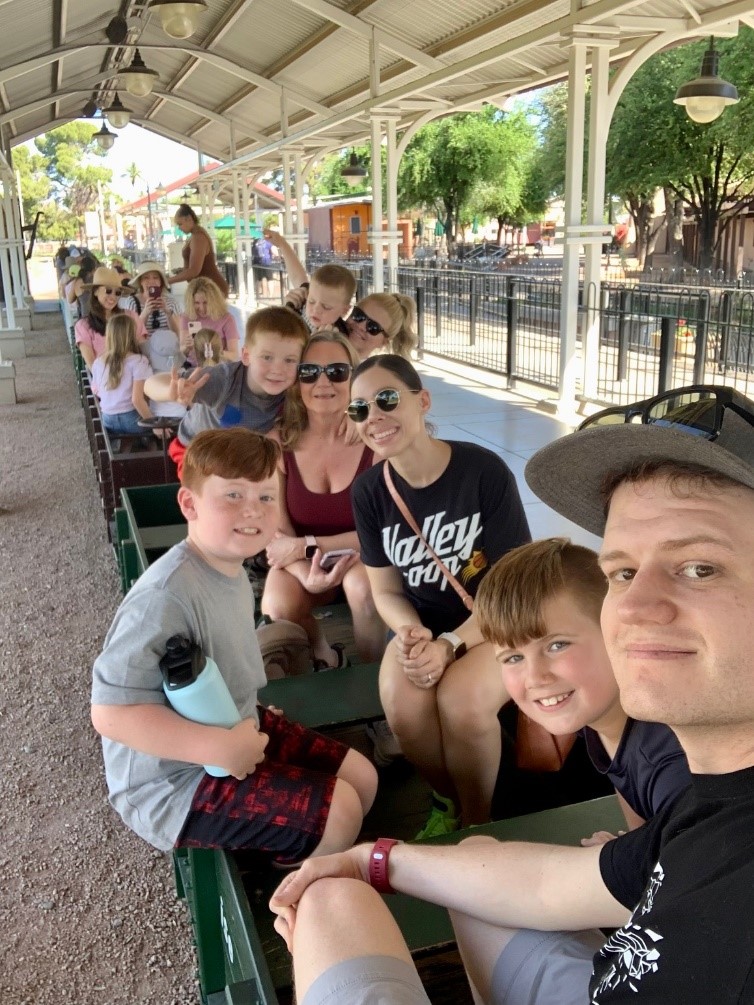 But let me tell you, Maverick had himself a day, he loved the train ride, made new friends on the jungle gym, and practiced his conducting skills with the massive display of model trains. In fact, all of us were enamored with the model trains and the intricate scenes built around them.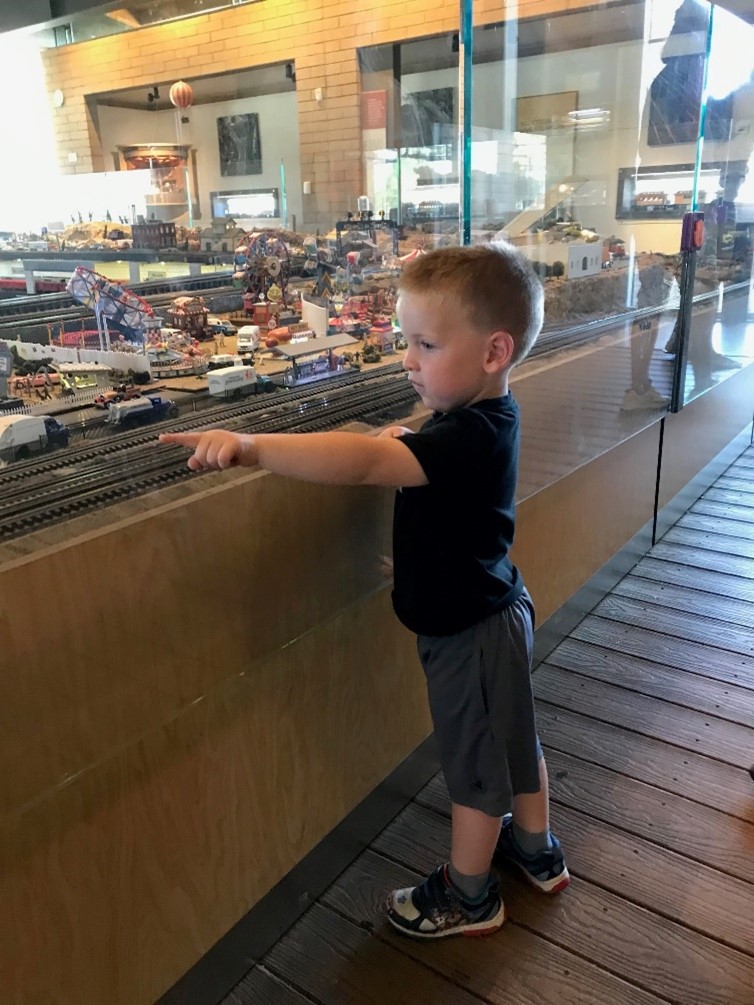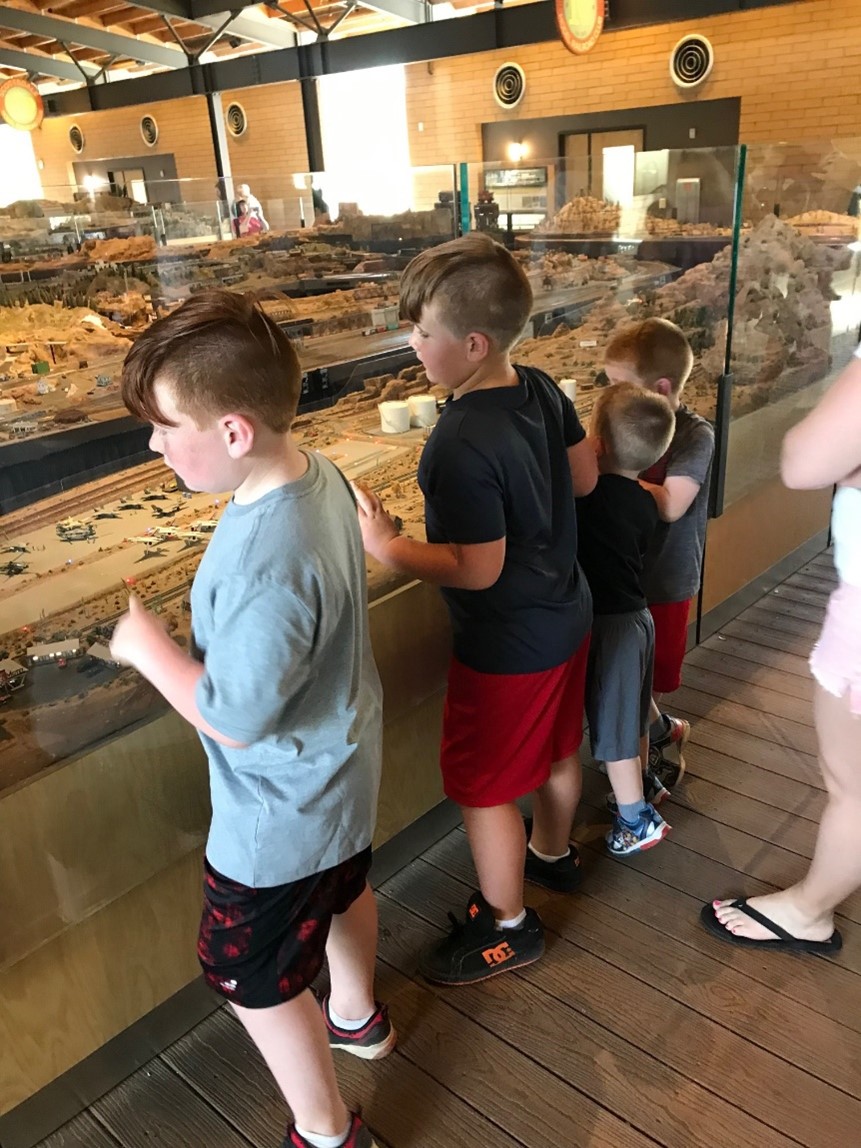 All of my visitors hear about our award-winning McCormick-Stillman Railroad Park, and I hope that you also share the recognitions your community receives, truly I hope that you share all of the great things your local government is doing. When I talk about our #ELGLKnope award that is a shorthand for the thousands of words it would take to capture what I feel when I see this…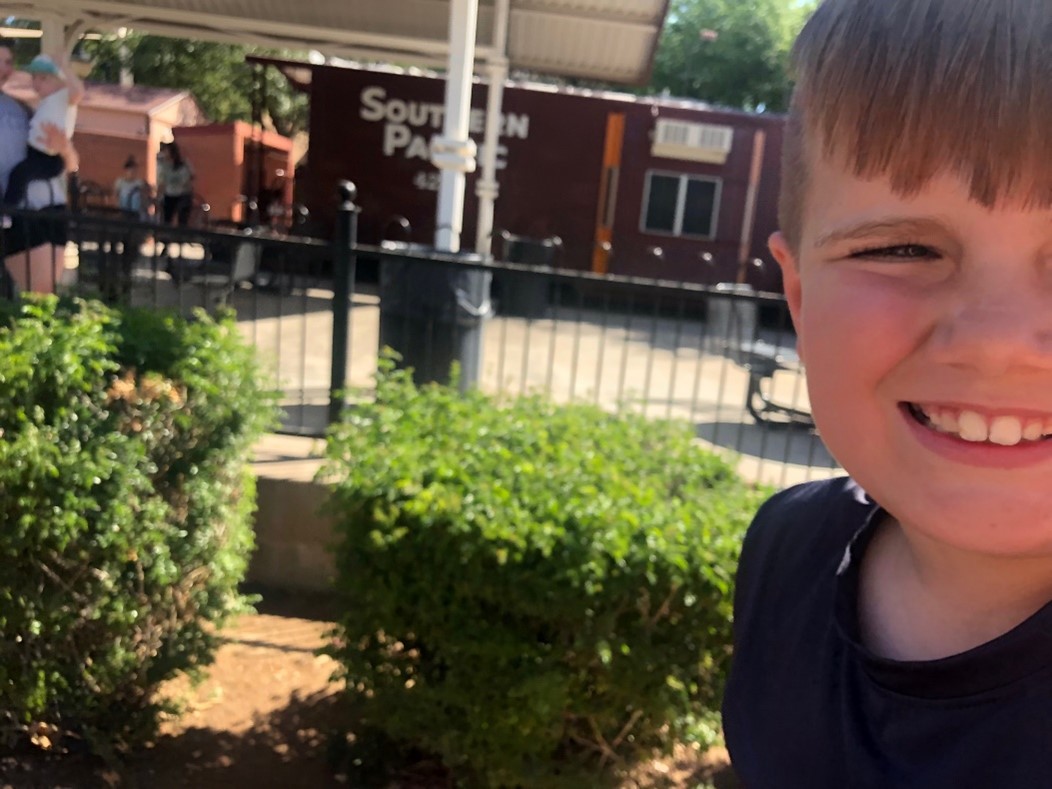 Pure joy.
Last weekend I got to see this look on my four nephews' faces countless times. At a city park the connection is simple to make, but in a lot of those moments local government had a hand in making that smile happen. I saw these smiles when we went to a water park, city water infrastructure helps keep that facility afloat (sorry about the pun). They cackled with joy eating food from restaurants that partnered with local governments over the last two years to keep their doors open in impossible economic circumstances. Police from every department in the Valley kept the streets safe as we drove all over the place in just a few days. When they left, they boarded their flight in America's Friendliest Airport, city-owned Phoenix Sky Harbor.
ELGL promotes the work of local government professionals, which is important because the work that you do in local government is making children's smiles happen. Tell people about the great feats of your organization, share with them how you make a difference every day. People need to know about all the good their local government is doing, because when my nephews are visiting and we are all having a great time, I think to myself, "That is some cool stuff!"