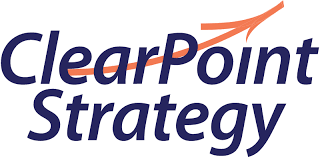 It's #ELGLHaverford time! We're pleased to recognize the top 25 local government companies as nominated by ELGL members. Learn more about the Haverford Award, and then check out our website every day this week to learn about five new companies added to the 2020 Haverford Award list.
---
Contact information:
Company information:
Industry sector(s): Technology

Minority/Woman Owned Business: No

Shared content/expertise with ELGL: Yes

https://elgl.org/podcast-strategy-performance-in-olathe-ks-and-durham-nc/

Participated in ELGL events/activities: Yes

https://elgl.org/strategy-performance-cohort-2020/;

https://www.clearpointstrategy.com/events/elgl-supper-club-fort-lauderdale/
Nomination information:
Describe your work and interactions with the nominee – how have you worked with them, on what projects, and in what capacity?
ClearPoint Strategy continues to be a strong partner on behalf of local governments striving for structured performance management and reporting. I have worked with the team at ClearPoint Strategy across two local government organizations and I continue to find their professionalism and dedication to local government success at the core of our interactions. In my current role, the ClearPoint Strategy team has dedicated their time and energy to help the City of Raleigh move the 2030 Comprehensive Plan into the performance management software for easier updating and reporting. The final product also allows for a tiered-system of analysis and recommendations for owners and department heads within the comprehensive planning document.

The end result: the 2030 Comprehensive Plan within ClearPoint allows for customizable reporting options and a more proactive decision-making structure. The success of this roll out is thanks to Joseph Lucco and the ClearPoint team designing, restructuring, and customizing our performance management options to ensure the final product meets our needs.





Currently, the City of Raleigh is finalizing a new strategic plan. The staff at ClearPoint Strategy is meeting with us weekly to ensure a new design, reporting structure, and data upload for the new strategic plan meets our needs.
What was the product/outcome of your relationship with the company?
As our partner in strategy management, ClearPoint Strategy continues to work with us on various reporting and performance management options.
What are three words you'd use to describe the company?
Dedicated, supportive, innovative
Describe the on-boarding process for your work with the company – either when you personally started working with them, or when your organization did. What could someone else in local government know about starting work with this company? 
ClearPoint Strategy has experience across local governments in the US and Canada. My experience with them is through organizations that have had a standing agreement prior my joining said organization. That being said, the systems were quite different, and I leaned heavily on the ClearPoint Account Manager and Support Team to help educate me on system setup.

ClearPoint Strategy aims for local governments to become self-sufficient within the performance management software, but the staff are always available to answer questions or test issues. If you wish to test new methods or approaches to performance management, the staff are not only willing to help, they are excited to explore new potential setup/reporting opportunities. ClearPoint Strategy truly feels like a strategy management partner.
What's the most interesting or fun aspect of your work with the company?
ClearPoint Strategy is always willing to push the envelope and test new methods. ClearPoint Strategy staff are passionate about our success and always strive to exceed our expectations.
What is the company's pricing structure? Please be as descriptive as possible.
Basic Plan starting at $250 per month: For smaller organizations or teams just getting started with strategy management. Includes 5+ users and all Basic features. This plan requires a one-time additional onboarding fee of $1000. Additional training and services are available.



Professional Plan starting at $800 per month:


Features and functionality for medium sized organizations with several branch offices or divisions. Includes 10+ users, 25 view-only users, and all Basic and Professional features. Additional training and services are available.



Enterprise Plan contact for pricing




Features and functionality for enterprises, agencies, and municipalities. Includes 25+ users, discounted update-only users, unlimited view-only users, and all Basic, Professional, and Enterprise features. Additional training and services are available



How has your relationship with the company evolved or changed over time? How has the company reacted to or addressed any changes that your organization has requested in the scope/focus of your work together?
ClearPoint Strategy continues to evolve as our needs evolve. In a word, they are nimble. The staff are willing to make any necessary shifts or pivots as our organizational needs change.  
Anything else to add about the company that we haven't already asked you?
ClearPoint Strategy continues to strive in its efforts to meet the needs of local governments, even when those organizations are not clients of ClearPoint.

Their work with ELGL on the 2020 Strategic and Performance Management Cohort is such an example of their efforts to bring about strategy best practices to local governments.