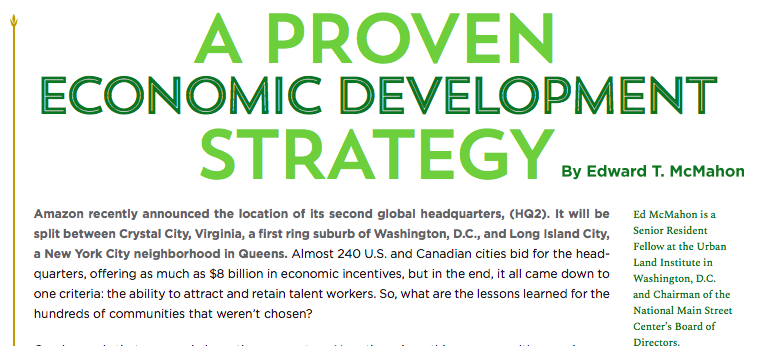 This guest blog by Ed McMahon is cross published on ELGL from the National Main Street Center blog, an ELGL All-In member. Ed is a Senior Resident Fellow at the Urban Land Institute in Washington, D.C. and Chairman of the National Main Street Center's Board of Directors.
---
Amazon recently announced the location of its second global headquarters, (HQ2). It will be split between Crystal City, Virginia, a first ring suburb of Washington, D.C., and Long Island City, a New York City neighborhood in Queens.
Almost 240 U.S. and Canadian cities bid for the headquarters, offering as much as $8 billion in economic incentives, but in the end, it all came down to one criteria: the ability to attract and retain talent workers.
So, what are the lessons learned for the hundreds of communities that weren't chosen?
---