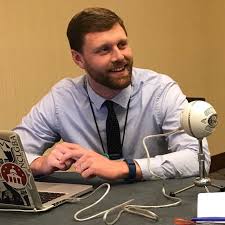 Know before you go… Meet other #ELGL18 attendees before you head to Golden, Colorado. Continue the conversation in the #ELGL18 Facebook Group or by following the #ELGL18 Twitter List.
---
Ben Kittelson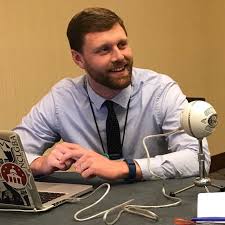 City of Durham, North Carolina & ELGL Board of Directors
Connect: LinkedIn & Twitter
---
My favorite adventure in life was…. So far, going to Portugal with my wife for a belated honeymoon. It was my first trip to Europe and was an amazing experience.

What is the most local government thing you have done on vacation? On a cross country road trip I forced my brother to come with me on a tour of Kansas City's City Hall (shoutout to Rick Usher for being our tour guide).
The most important decision that I've made in life was… Moving from Oregon to North Carolina.
If I was booking the guests for the GovLove podcast, I would book… Patrick Sharkey, I'm reading his book, Uneasy Peace, and would love to talk with him about it.
If I couldn't work in my current position, I would… Be either a journalist or start a brewery (maybe both).
The book on your bookshelf that you intend to read but haven't is… There's an alarming number of them but the one that's currently mocking me is, Midnight Rising by Tony Horowitz about the life of John Brown and the slave rebellion he led.
Blue or black ink? #TeamBlue
What is your recent personal and professional accomplishment? Personal: Paid off one of my student loans, one down three to go. Professional: Completed an analysis of our sales tax revenue and projected different scenarios depending on the distribution method our friends at the county choose.
I'll know that I made the right choice to attend #ELGL18 if… I already know I made the right choice, ELGL18 is the only place to hang with ELGLers and nerd out about local government non-stop.
If I was writing the questions for the feature, I would have asked… "If you could wave a magic wand and make it happen what public policy would you implement?" I would eliminate freeways from cities, I think freeways are fine to connect cities together but once you hit city limits they should turn into surface streets with sidewalks and bike lanes.
---
#ELGL18 Attendees