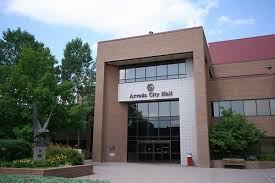 Know before you go… Meet other #ELGL18 attendees before you head to Golden, Colorado. Continue the conversation in the #ELGL18 Facebook Group. 
---
Jessica Prosser

City of Arvada – Assistant to the City Manager
Connect: LinkedIn
---
My favorite adventure in life is… being a mom.
The most important decision that I've made in life was… moving west.
If I was booking the guests for the GovLove podcast, I would book… Bill Ray, Deputy City Manager, City of Arvada, Colorado.
If I couldn't work in my current position, I would… bake pies.
I made the choice to attend #ELGL18 because…. every other ELGL event I've been to has been awesome!
I'll know that I made the right choice to attend #ELGL18 if… I laugh a lot, meet new people and feel energized when I leave.
If I was writing the questions for the feature, I would have asked… why do you love working in local government?
---
#ELGL18
Additional Learning Opportunities at #ELGL18
A Taste of #ELGL18 with Emily Edmonds 
A Taste of #ELGL18 with Enessa Janes, City of Arvada, Colorado
A Taste of #ELGL18 with Justin Cutler, City of Westminister, CO