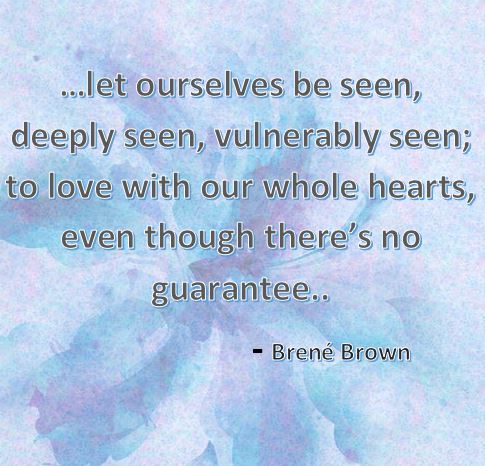 Today's Morning Buzz is brought to you by Christopher Leonard, Administrative Supervisor for the City of Fort Lauderdale. You can connect with him via LinkedIn
---
What I'm Listening To: "Relaxation" on Amazon Music.  As I mature, I have opened myself up to music that is calming over entertaining.
What I'm Watching: Mostly inauguration and political updates.
What I'm Reading: Dare to Lead by Brené Brown.  I am looking forward to building on the application of vulnerability as I begin the Dare to Lead book.
---
For me, this is vulnerability. I asked a colleague about opportunities and she suggested reaching out to ELGL. I am now a member, GovLove Podcast feature, and Morning Buzz writer. This experience has allowed me to think about how powerful and enriching it is to be vulnerable. It has allowed me to reflect on my self-development and what has contributed to my success. I will share with you some of the supporting research and my experience with its application.
A common theme that Brené Brown found in her research was that people with a sense of worthiness had courage. She explained that courage by definition is to tell a story with your whole heart. In her research, she found that those who expressed compassion for themselves and for others, had a greater ability to connect and be authentic.
I entered the workforce at the age of 13 or 14 and I remember that the main way I was able to establish connections with my supervisor and colleagues was through authentic compassion and courage. I noticed this as a trend throughout my experience in the workforce and continued education. As I navigated through the workforce as a full-time case manager and part-time clinical intern, it was kind of like compassion became my thing. I noticed that this worked well to establish authentic connections. I believe that these connections were what allowed for me to build the necessary relationships to receive the attention, and further opportunities I needed to excel. As I transitioned from direct service to administration, I realized that I do not necessarily need to love the work to be happy, rather love the experience and who I was sharing with. Another part of this was an understanding of what this experience contributes to my future and being open to the possibility that it could open new and unimaginable opportunities.
On the GovLove Podcast, Community Court for Homelessness with Christopher Leonard, you hear me say that I always wanted to "help people". Along the way, I felt that I was "riding the wave", as I had an open heart and mind – being open to possibilities and opportunities. Through my career path, I realized that you can help others in more ways than being a direct service provider. I began to see that new opportunities were allowing me to "help people" more broadly.
Brené Brown talks about fully embracing vulnerability. She says there is a benefit for those that are being willing to invest in a relationship without knowing if it may or may not work. I apply this to work opportunities, for me I want to learn how to do something and be open to the possibilities as I understand there is reward in that. Another thing to understand is that this type of investment does pay off. I do, however, normally focus on the initial reward of learning without the expectation of the pay off, which allows for me to have what feels to be a more authentic experience and avoids expectations that may lead to disappointment. An example of this is when you have two employees, one takes initiative to learn and support outside of their job role and other waits to learn it after they get promoted. With this example, who are you more likely to promote – the one with ambition and initiative or the other who seems motivated by the title or monetary value attached to the opportunity.
A current colleague and I were discussing that it is ok to have egg on your face, it happens. The difference in making it and breaking it is your reaction to the situation. I believe my success in transitioning into my current role was contributed to the way I was vulnerable with people internal and external.
As I continue to "ride the wave" I am very thankful for opportunities to be vulnerable, courageous, and authentic. I hope that this opens your heart to be compassionate and to welcome new opportunities and positivity.