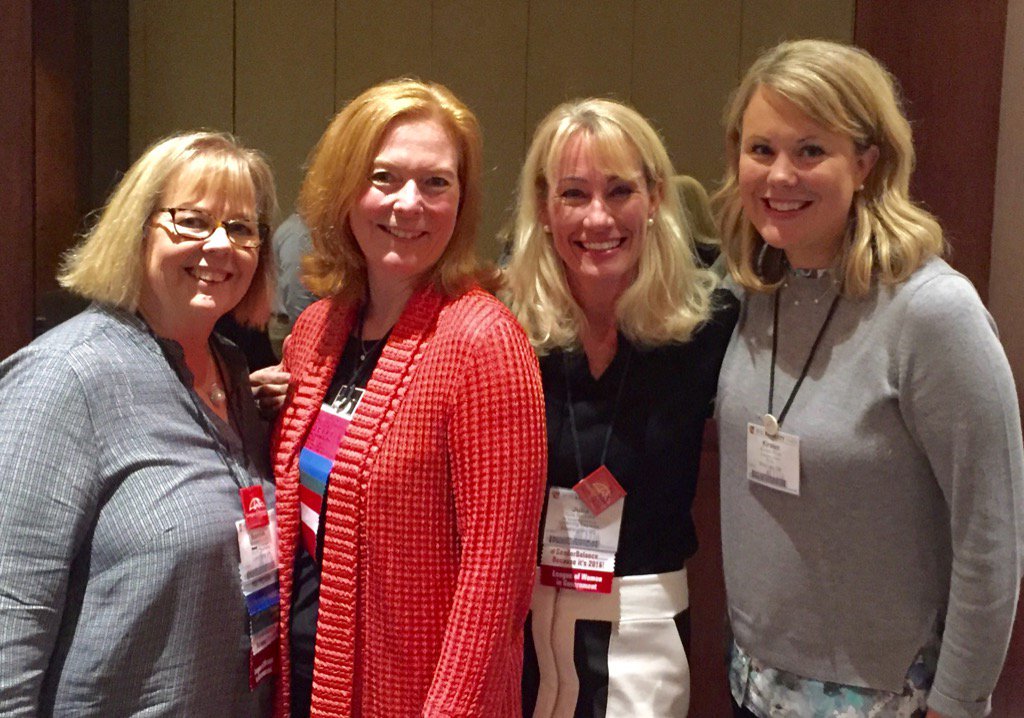 This post is by Kirsten Wyatt.
The three most memorable parts of my #ICMA2016 experience to date:
BBQ
We co-hosted our annual ICMA mixer last night and despite a solid 200 leftover wings, I think it was a success. We had a packed room and it was nice to be able to mix and mingle with people who have supported ELGL over the years. Kent and I were also honored by the League of Women in Government for ELGL's #13Percent work, which was a nice treat. Some of the best tweets of the night include pictures so you can experience the event even if you didn't make it to KCMO:
The Ladies of VA @ELGL50 @BonnieSvrcek Shannon Flanagan-Watson @JuliaMBurrows @kowyatt #ICMA2016 @WomenLeadingGov pic.twitter.com/TnXcJfFbiA

— Women in Government (@Gov_Women) September 26, 2016
We ❤️ BBQ in @KCMO @ELGL50 #selfies! pic.twitter.com/gexjsg449U

— NRC, Inc. (@nrc_inc) September 26, 2016
@BonnieSvrcek presents @ELGL50 founders @kowyatt & @kwyatt23 with an award from @WomenLeadingGov for their creation of #13Percent campaign. pic.twitter.com/57ELVqOSYk

— StacyWallSchweikhart (@SWSchweikhart) September 26, 2016
Lady Talk
I spent the 45 minutes prior to the BBQ mixer talking with Leisha Dehart-Davis about research on women in local government and workforce development. Seriously, if you don't follow her on Twitter, please do so. Rarely will you meet an academic with so much practical application to their research. I'm excited for the future ELGL's work with her.
Mucinex
I'm as sick as a dog. If you hear someone with a barking cough in your session, it's me. I took some Mucinex with the hope that I won't disrupt too many conference experiences. But if I don't shake your hand, please know that it's because I'm trying to not get y'all sick.