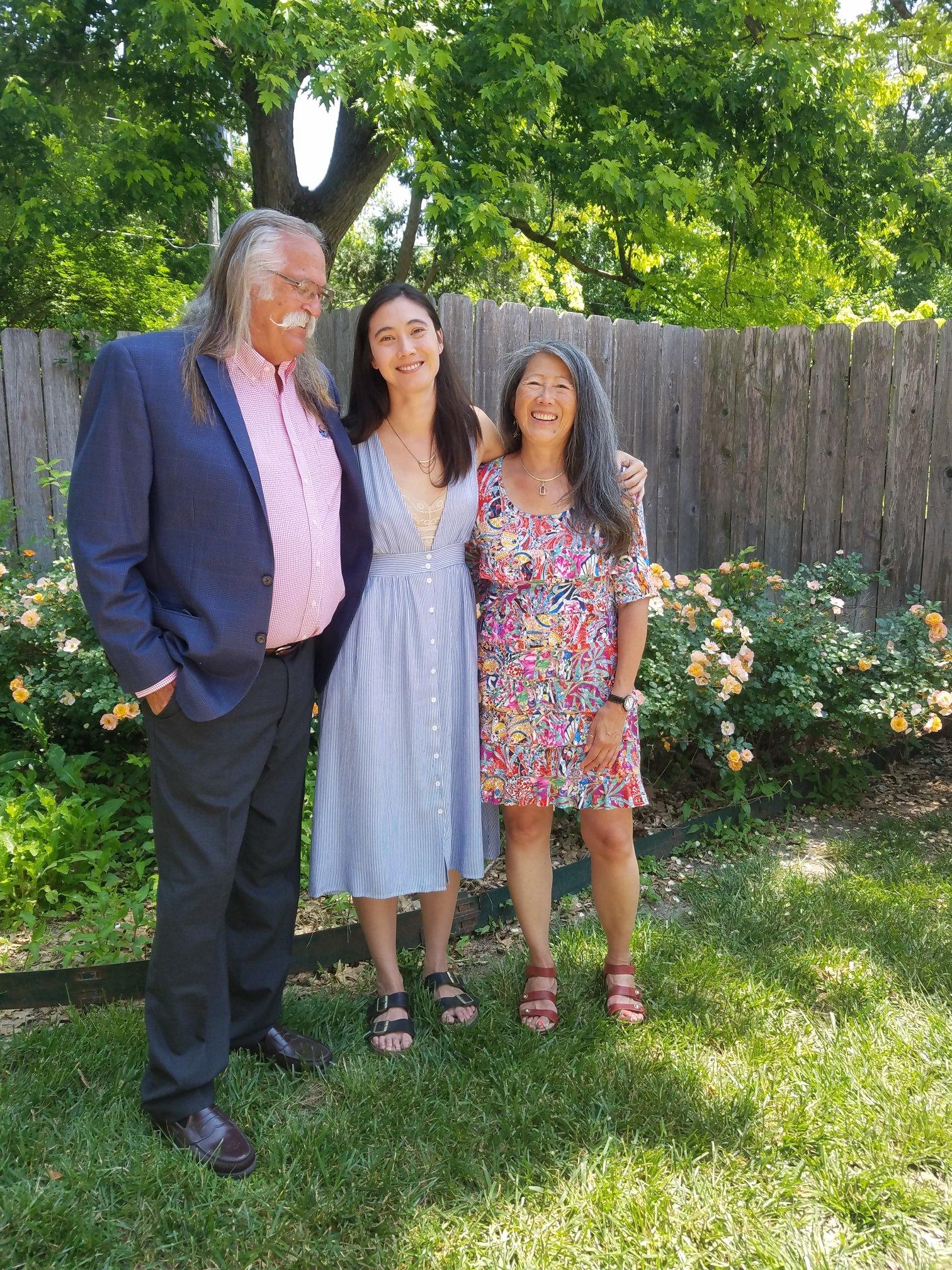 What I'm Watching: Daybreak on Netflix because the older I get, the more obsessed with teen drama I become.
What I'm Reading: The Strange Case of the Alchemist's Daughter by Theodora Goss – this reimagines historic horror figures (Dr. Jekyll & Mr. Hyde, Frankenstien, Van Helsing) as fathers and posits what would happen if they had wrapped their daughters into their experiments. A light, funny whodunit with plenty of monsters and plucky heroines!
What I'm Listening To: The Nelly Furtato CD from the early 2000s with "Maneater" on it. Still a banger.
---
I've learned a lot from my family throughout my life and am lucky to have parents who share very closely in my success – when I did segments for our local news station, my dad would regularly ask people if they wanted to watch a video of his daughter on the internet. Questionable, but full of love. As I evolve in life, so do my parents, and navigating the ongoing transitions in life with them has been one of the best experiences of growing up.
My parents retired from their road construction business earlier this year. Retirement is a crazy transition, especially for people who have been working for almost 60 years, but it seems like they were ready to structure their days with more ownership and nap potential. They have owned their own business for decades. They have collectively won awards, built relationships (and drainage infrastructure) all across the state of Kansas, made money, lost money, and eventually made money again. Both my mother and father were successful and skilled in their own rights, and they left behind a legacy of hard work and fair business practices.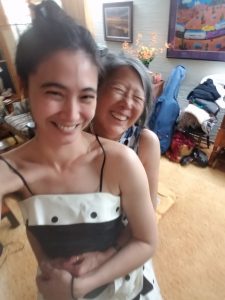 I'm not at a point where I understand retirement, but my parents and I had a number of conversations about their transition, what it would be like, and how they would adjust. Because I'm their daughter, I gave them lots of well-meaning advice and acted like I knew all about the challenges they would face as they stared down the barrel of unstructured days and serving on boards they didn't yet know existed. I definitely didn't know, and lucky for them, my parents just ignored me and figured it out for themselves. They were looking for ways to spend their time without feeling pressured by the expectations that working full-time usually brings.
My mom decided to take up bridge (the card game, not the infrastructure or the gymnastics move). It involves a lot of social interaction, you have to play on teams, and one of her good friends also plays. Plus, they're always posting about it in newspapers, so that's great advertising for a specific, retired demographic. She had never played bridge before and didn't really have a history of card games or even team-based stuff, so this was kind of a big reach for her. But she was not deterred! She took a class and jumped in.
It was…not great. 
For a while, I would call and ask how bridge went, and she would sound so defeated. It was hard, other people were better than her, she didn't connect with her partner, the strategies didn't make sense. My dad and I both asked her why she was still playing, why she didn't just quit this weird new hobby that was giving her so much grief (and honestly, they play for like four hours a day, so it was not an insubstantial commitment).
And then it got a little better. She started to win and found partners who complimented her strategies. It took months, and she is by no means a bridge mastermind, but she feels more comfortable in this new adventure. I'm fairly certain I'm not going to wake up one morning to the news that my mom has taken the bridge world by storm, but she's not trying to be the "best." It's still hard for her, and she struggles daily to keep the strategies straight, but the pros outweigh the cons, even when one of those cons is losing on a semi-regular basis (which personally sounds very devastating).
Sometimes in our careers, local government or otherwise, we decide that we have a "lane." Usually, it's something you have a skill or strength in, whether through experience or innate ability, that you keep doing because you're good at it. But sometimes it can overwhelm our other contributions, and we feel trapped or restricted by this specific success. It can also trick us into thinking that's the only path to success, that we can't experience or define success in another way. My mom struggles with every hand she is dealt (I'm pretty sure that's how you play bridge, right?), but the struggle is part of the benefit. She is successful because she continually challenges herself, even if it's hard and kind of stupid and unnecessarily complicated for a card game. We never stop learning, sure, but I think it's important to recognize that we never stop failing, either. And that failure is a success in its own right.
---
Today's Morning Buzz is by Kendra Davis. Connect with Kendra on LinkedIn and Twitter. She is not very good at bridge, the card game, but used to be really good at bridge, the gymnastic move. Kendra's parents will probably read this post because they really like when their daughter is on the internet. Hi Mom & Dad!