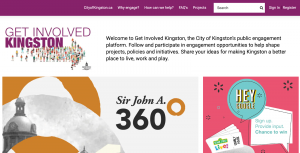 This guest post is from Anthea Shaw, Engagement and Client Account Manager with Bang the Table.
---
Get Involved Kingston, the City of Kingston, Ontario's engagement hub, saw over 7,000 people register to have their say and over 24,000 visits to their dedicated engagement platform in the first 14 months of going online. The city credits a strong public engagement framework as a key pillar to their success and the International Association of Public Participation (IAP2) agrees. The City of Kingston was awarded 2019 IAP2 Organization of the year for their efforts on engagement while developing and implementing a culture of P2 in their organization.
A commitment to participation
Kingston's public consultations, both online and offline, look to the vision outlined by the City's Public Engagement Framework. Passed in October 2017, the Framework addresses the Open Government priority of transparency and citizen engagement in the City's Strategic Plan 2015-2018.
The Framework supports and shapes a consistent approach to engagement across the organization. As a guiding document, it sets out why, how and when the City plans to consult the public. It outlines principles, roles, responsibilities, expectations, and tools for all those involved: City staff and council, residents, and other local stakeholders.
The City initially pursued the development of the Framework in recognition of the importance of public engagement for better decisions and community buy-in. The process of developing the policy document reflected this purpose as it involved extensive consultations with residents, corporation employees, and councils. 
Get Involved Kingston has opened up new dimensions in how the community and City staff talk about projects and ideas, both internally and with the public. 
Hear from the Manager of Communications and Public Engagement, Deb Miller, as she shares how this framework has propelled her organization, the impact it's had for residents and city officials and how the City of Kingston continues to grow public participation through their dedicated engagement site in this month's webinar. Register here.
---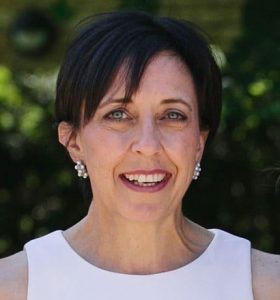 Anthea has worked with Bang the Table for 9 years and has over 25 years of experience in communications, public relations, and online community engagement. Anthea specializes in helping Canadian provincial and local governments to successfully embed and apply best practices in the use of online community engagement within their organizations.