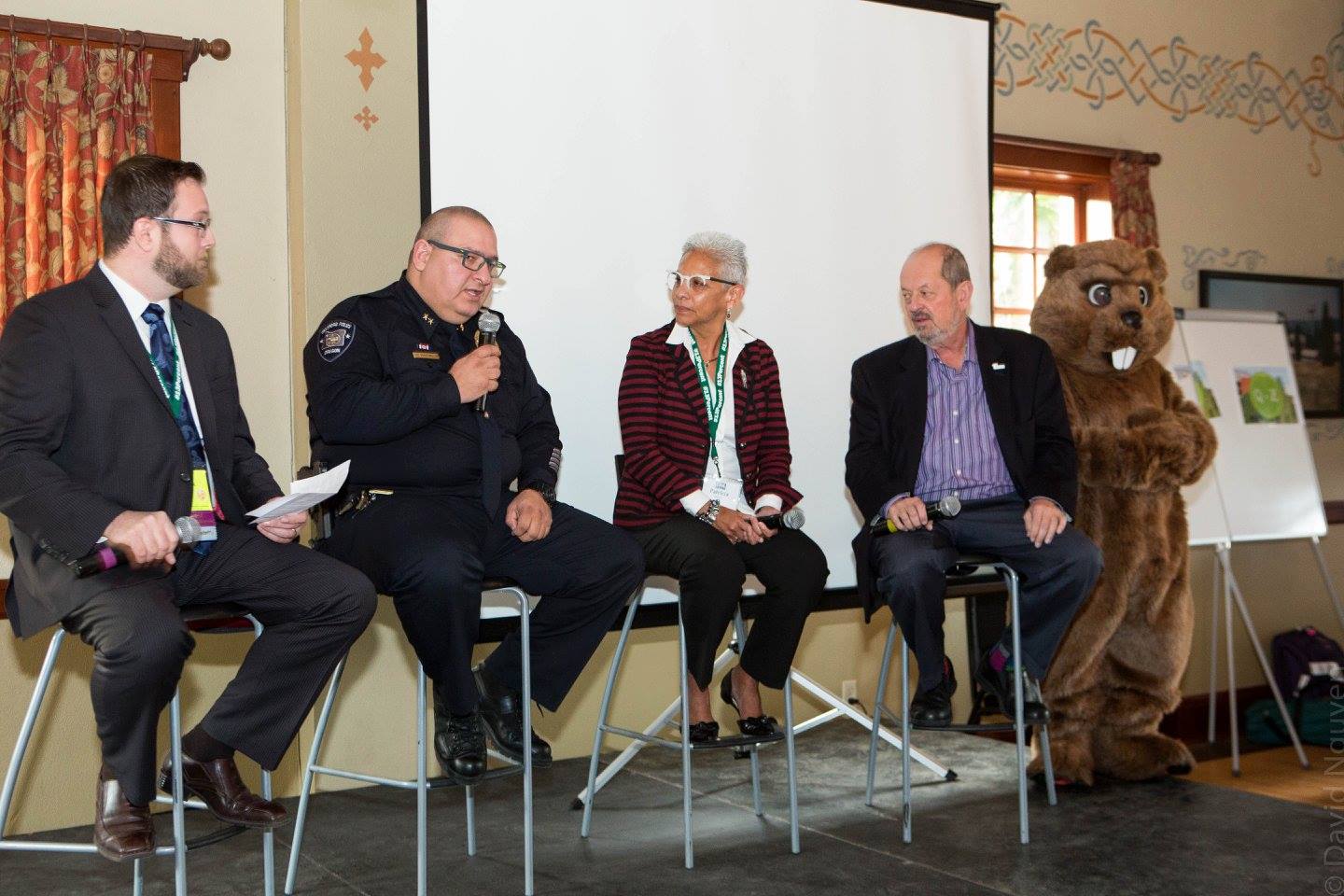 Sam Taylor, who recently was spotlighted for his views on transparency, responds to a West Linn Tidings reader who encourages citizens to get involved.

Rebecca, thanks so much for sharing your thoughts and concerns. It's very clear you care about your community. Fact-based community conversations are the lifeblood of any city, so I hope I can help clarify some things regarding the topic of Engaging Local Government Leaders, also known as ELGL. For full disclosure, I'm a member of that organization, and just celebrated one year there (after having given a webinar presentation to the membership with my partner in a website project for a city I used to work for).

First, I want to acknowledge your comment about folks who don't live in West Linn sending in letters in support of Ms. Wyatt. Those letters were specifically in regards to the amazing work that she has done at the local and national levels related to how governments work of, by and for the people. There are very, very few municipal employees the caliber of Kirsten, and I hope West Linn residents can appreciate that. As someone who included my name on a previous letter, I want to ensure it's clear that the letters in no way seek to set a tone in which we are trying to – from the outside – control the destiny of West Linn. On the contrary, your amazing community is and should be self-guided, and our letter was intended to help people really understand the value of Kirsten's contributions to the field of professional local government management. The community really is very lucky to have her experience and expertise.
Second, ELGL. This group is a big-tent organization for anyone who works in local government, or municipalities, or other organizations interest in promoting effective local government on behalf of citizens. There are many associations for government professionals, but they're often either very specialized for the type of work done (like the Government Finance Officers Association or the American Water Works Association) or specific to upper management.
Kirsten and Kent Wyatt saw an opportunity to ensure that any employee at any level of local government can join with peers to enhance their professional development so that they can do even better work for communities. The work we are in is public service, and we believe in creativity and innovation as catalysts to enhance community and to seek accountability and transparency on behalf of the public.
Please do visit ELGL's website at www.elgl.org and see the numerous articles on more effective citizen engagement, recent articles on the challenges of military veterans transitioning to local government and much more.
We truly are a part of this organization because we believe we can become better public servants by collaborating and sharing ideas that have worked for our own organizations or others. It's really just that simple. On the contrary to your comment above, the organization is literally the antithesis of a good-ol' boy system. In fact, Ms. Wyatt herself has been awarded by the International City/County Management Association for her work both on behalf of the West Linn community as well as seeking to breakdown barriers for women and minorities seeking to become leaders in local government. A lot of folks may not realize that in the last 30 years the percent of women who are the chief executives of municipalities has not risen above 13 percent. That's an embarrassing statistic, and one that ELGL hopes to change. We are very excited to work to change cultures that place women and minorities at the back of the leadership line.
To be clear, public processes are just that – public processes. Though I work in local government elsewhere in the nation, I respectfully submit that I have every right as a citizen of this country to share my thoughts with people if I feel what is being written is inaccurate. At this time, I believe that to be the case, and that there is a severe misunderstanding from a few folks in West Linn about what this amazing organization does.
I hope more residents will take the time to learn about the organization, and to very much encourage all of your municipal employees to find any professional development association that fits their needs and interests so that they can continue to learn and become more effective municipal professionals. We want to make sure that the people working with and on behalf of community members continue to enhance themselves and be the best they can be — so they can help make their communities the best they can be.
Thanks so much to Kirsten Wyatt and Kent Wyatt for creating this big-tent organization. As a former watchdog journalist who has transitioned to making local governments more accountable to citizens from the inside — their work is helping me become a more effective public servant, too.
Supplemental Reading