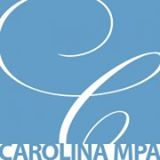 Rafael Baptista, the author of "A Passion for Public Service", is back to chronicle his two-year journey through the University of North Carolina at Chapel Hill Master of Public Administration program. You may already be familiar with the UNC MPA program from the ELGL feature On Campus with the Carolina MPA Program which was published last year.
The first year UNC MPA class is composed of 27 of the best and brightest from colleges and universities such as University of Wisconsin, University of California-Davis, Wellesley College, University of Georgia, and the College of William and Mary. UNC also offers an online MPA which this year has an entering class composed of 19 students who represent 16 universities. Complete list of students: residential and online. If you are interested in learning more about an online MPA program, check out Josh Halladay's "An MPA from My Apt."
Enough background information, let's turn it over to Rafael to find out his plans for this new blog feature.
Connect with Rafael: LinkedIn and Email – [email protected]
Connect with UNC MPA: Facebook, Twitter, Student Blog, and the World Wide Web
Connect with MPA@UNC: Facebook, Twitter, and the World Wide Web
First Semester Classes
Introduction to Law for Public Administration — Professor Charles Szypszak

Introduction to basic law subjects likely to be encountered in public administration.  Topics include constitutional foundations, due process and equal protection, and First Amendment rights;  property, contracts, employment, torts, criminal law, administrative law, and public ethics laws; and basic legal research, managing litigation, and working with lawyers.
Analysis and Evaluation 1 — Dr. Andrew George
First course in a two course sequence introducing students to applied research design, data collection, data management, data analysis, and analytical reporting to allow them to conduct original research, be informed consumers of other research, and ultimately improve public program planning and evaluation decisions.  To be taken with PUBA 720.
Public Administration Values and Institutions — Professor Carl Stenberg

This foundation course introduces students to the historical and contemporary social, economic, political, and ethical context of public administration and governance in the United States. Students gain an understanding of public institutions and values and develop skills for interpreting and critically evaluating American public service issues.
Professional Communications — Kelly O'Brien, Director of Strategy and Innovation
Prepares students to communicate clearly and effectively as public service leaders, which includes reading, listening, and thinking critically; writing and speaking clearly, concisely, and unambiguously; giving organized and convincing oral presentations; and using appropriate tools and tone in preparing oral and written communications for diverse audiences.
Politics of the Administrative Process — Professor Michelle Hoyman

The motivations of public agency officials, interactions between bureaucracies and other political actors, and alternative strategies to control bureaucratic power and discretion in making, implementing, and evaluating public policies.
In additional to these courses, Rafael is the research assistant for professor Whitney Afonso.
Rafael Meets the Humidity
In the early morning of August 9th I stepped off the plane at the Raleigh airport and began a new journey in North Carolina.  As I left the plane, the intense humidity was a quick reminder that my life will change quite a bit over the coming two years.
In the two short weeks since I arrived, change has been a constant. A subconscious fear of hurricanes and tornadoes has been no match for the excitement of starting graduate school, and I am enjoying the ride. I knew life in Chapel Hill would be significantly different than life in Portland, but did not know what to expect. Portland is friendly and quirky, which I love. But Chapel Hill has a real "small town" feel to it, and people seem to focus even more on enjoying life rather than rushing through it. The genuine kindness of individuals here has been truly amazing, as I slowly figure out my bearings. I also have benefited from being in a very supportive program, which has given me great advice. This advice has been critical to navigate UNC, whose entering graduate school class is overwhelming larger than the entire student body of my alma mater, Willamette University.
A couple of weeks into the quarter, and the jitter of the first classes gone, it has become quickly apparent that graduate school is a much different beast than college. The dedication required to complete all the course work and a research assistant-ship will clearly be miles beyond what was required in undergrad. Luckily the faculty here has thus far been very supportive (my opinions might change once final papers and exams are assigned…).  They have also been generous with tips for success. One tip that seems right on is to treat my studies as a job: as a daily baseline during the week, I will be clocking in at 8 a.m. and clocking out at 5 or 6 p.m. depending when I finish my work. Of course, much like "real life," I assume that there will be many work weekends and late nights.
As I gradually become a full-fledged Tar Heel and a vowed enemy of Duke (except when I take the eventual class at Duke, of course), this blog will itself be going through a transition. As in all transitions, I will remain flexible to opportunities. However, my plan is to focus the blog on the lessons learned as a research assistant, an experience that I am thoroughly enjoying so far. An angle that I expect to pursue is the balance of combining a full time class schedule with part time but intense research and with continued adaptation to a new social environment.
Go Tar Heels, Beat Duke!
Supplemental Reading