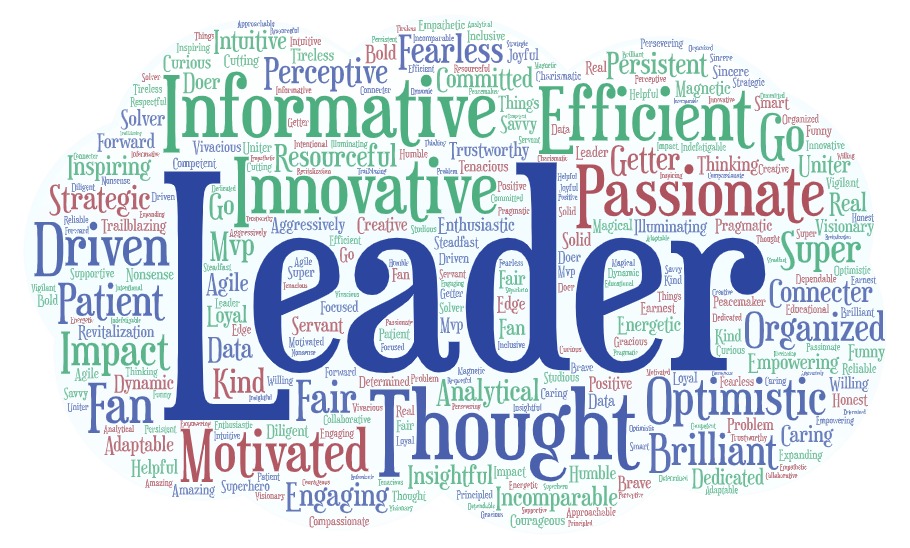 Celebrate. When many think of local government, that may not be the first word that comes to mind. Local government, as you all intimately know, is hard work. The work we do for our communities allows the people who live there to thrive, but it also is necessary for survival. At ELGL we aim to celebrate this critical work every day: 
Someone shows up when you call 911. (High five!) 

The toilet flushes seamlessly. (Well done!) 

Clean water flows from our taps. (Great success!) 

Our trash is picked up from the curb. (Super!) 

There are parks and open spaces for people to enjoy. (Excellent job!) 

Economic development teams aim to attract new businesses to our communities. (Congratulations!) 

Libraries feed our love of reading and connect us to our neighbors. (Outstanding work!) 

Assessors value our property and allow us to collect revenue to fund these critical services. (Fantastic!) 
The list goes on and on. 
This impressive list of local government awesomeness would be one thing on its own, but it's constantly challenged by outside forces: weather, financial challenges, aging infrastructure, shifting priorities, and the occasional global pandemic. But you local gov superstars power on, making the service you provide to your communities even more incredible. Celebrating what makes local government wonderful feeds our souls.  
The last few years have been trying for humanity, but local government has never faltered. The services our residents expect may look different, but the around-the-clock work by public servants never stopped. Nobody knows how to navigate adversity like local gov, and it shows in our homes, our streets, and our neighborhoods every day.
In order to celebrate the best of the best, each year we seek nominations for the Top 100 Influencers in Local Government. It is inspiring to read about these local government leaders, and we know even more superb public servants are doing incredible work  across the country. 
As local gov continues to evolve, so has ELGL, and this year we decided to shake it up. Instead of announcing and ranking 10 local government professionals each day, we are announcing 90 top influencers today in alphabetical order. Starting tomorrow we will announce the top 10 — one local gov rock star at a time.
We hope you check out the work they're doing, what other people think makes them special, and connect with them, so we continue to make this beautiful network even stronger. 
Some say change is hard, but local government thrives on it. Thanks for all the work you do for your communities. Here's to 90 of the top 100 Influencers in local government. This world is better because you are in it, and we salute you!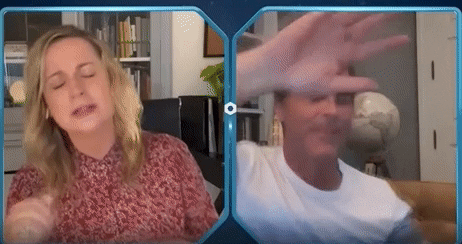 ---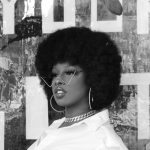 Malaysia Abdi
City of Minneapolis, Minn. | Truth and Reconciliation Program Manager
Fearless | Engaging | Incomparable
The work Malaysia is doing at the City of Minneapolis is truly groundbreaking for a U.S. city. Many of us in the public sector could learn from Malaysia's example as we search for ways for our organizations to become more honest about past mistakes and more open to working with our entire communities to affect change. What she's doing in Minneapolis is something other public agencies should look to as we're reckoning with difficult chapters in our history.
---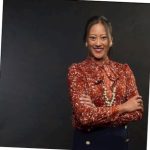 Robyn Afrik
Ottawa County, Mich. | Director of Diversity, Equity, and Inclusion
Engaging | Strategic | Thoughtful
Robyn's work is a great example of how local governments of any size can take on diversity, equity, and inclusion. Robyn has helped the county engage with the community to involve the public in diversity initiatives, and has worked to educate employees on the value of DEI.
---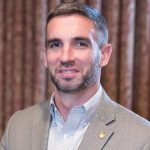 Justin Amos
Gaston County, N.C. | Chief of Staff
Positive | Encouraging | Resourceful
Justin is a person that makes friends wherever he goes, especially in the world of local government. He facilitates strong, meaningful, professional relationships among his peers and helps bring people together to make a positive impact in local government. He is always celebrating others and their accomplishments, and is dedicated to ensuring others know their good work doesn't go unnoticed. Justin is a force of positivity in local government!
---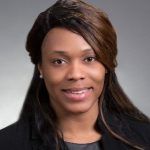 Ruthnie Angrand
Syracuse, N.Y. | Director of Communications and Marketing
Passionate | Persistent | Strategic
Not only does Ruthnie fight hard to provide the best government experience for the public in Syracuse, but she cares deeply about sharing that knowledge and best practices with other governments around the country. She truly encompasses the saying, "a rising tide lifts all boats."
---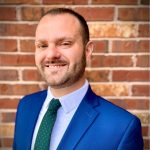 Greg Anderson
City of O'Fallon, Ill. | Management Analyst & Grants Coordinator
Analytical | Engaging | Informative
Greg has done great work for the City of O'Fallon. He has helped improve employee engagement and communication. It was fascinating to learn from Greg's presentation at #ELGL22 about how they surveyed employees and are working to change culture.
---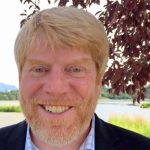 Brendan Babb
Municipality of Anchorage, Alaska | Chief Innovation Officer/i-team Director
Connecter | Innovative | Superfan
Brendan loves local government and seeing government employees make residents' lives better at scale. Brendan likes celebrating innovative city ideas and connecting peers together to collaborate. Brendan has a wide array of interests and wants to know if an idea in an unrelated field could help cities. Brendan is comfortable with failing and often learns the most from experiments that go awry. Brendan is fortunate to have borrowed great ideas from cities, and is interested in how to replicate solutions across the world. Brendan is very fortunate to have been welcomed into an amazing tribe of peers early on, including the amazing ELGL network, and is looking to help others have that experience.
---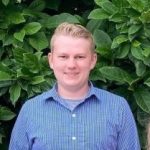 Matthew Bajor
Village of Algonquin, Ill. | Assistant to the Village Manager
Efficient | Committed | Analytical
Matthew Bajor has had a tremendous impact on local government in his community over this past year. Matthew has shown incredible leadership skills while he has been running our internal internship program. Matthew has been instrumental in implementing our new FOIA system, which has cut our processing time down by 45%. Matthew has been engaged with our community through the method of creating an external survey, which is mailed to over 1,700 residents. Matthew holds many professional affiliations and roles throughout the world of local government. This commitment has also led to him getting myself involved in local government professional affiliations. Overall, Matthew brings an energetic personality to the office that gets everyone excited about coming to work and helping out in the community.
---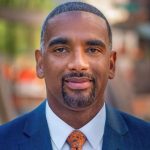 Jeffrey Barton
City of Phoenix, Ariz. | City Manager
Leader | Inspiring | Thoughtful
Jeff is such an inspiring leader and advocate for the profession. His career path shows how you can grow within an organization and rise to lead the biggest council-manager city in the nation. He is also so thoughtful about balancing work and life. Please check out his GovLove Podcast appearance.
---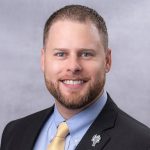 Shawn Bell
City of Fountain Inn, S.C. | City Administrator
Motivated | Engaged | Fair
Shawn Bell is an ICMA-credentialed manager who received his first city administrator role when he was 28 years old. He became the city administrator in Fountain Inn in 2017 at the eve of Fountain Inn's explosive growth. He quickly became the most notable city administrator in the Upstate, managing the second-fastest-growing city in South Carolina. He was named the Best and the Brightest 35 under 35 by the Greenville Business Journal, he is the member of the Rotary Club, a graduate of Leadership South Carolina, on the board of directors for South Carolina City/County Managers Association. He eats and sleeps all things local government. His civic pride is infectious, and it makes him an amazing city administrator. Shawn truly is an influencer, not only in Fountain Inn, but throughout the State of South Carolina.
---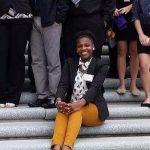 Breayana Bradley
City of New Orleans, La., Mayor's Office of Communications | Communication Assistant
Strategic | Optimistic | Go-Getter
Breayana has advocated on behalf of the city and its children. As a young Black woman, she is an inspiration to the next generation and communities of color. Breayana has the drive and capacity to guide them on the right path, which is something our younger generations need when encountering social pressures. On top of all these great things, she serves the city with grace, laughter, and optimism in hopes to ignite a better tomorrow.
---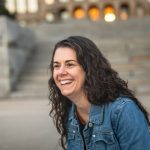 Jessie Brown
Iowa Department of Natural Resources | Social Media Specialist
Intuitive | Trustworthy | Adaptable
Through her professional commitments and speaking engagements, Jessie advocates for her peers by speaking and writing about the relationship between self-care and social media management for a government agency. Jessie is a significant influence in the lives of social media professionals at all levels of government, particularly local government, because she brings empathy, experience, and skill to sensitive conversations about the well-being of public servants. Jessie is always open to sharing guidance, ideas, and lessons learned from throughout the government social media profession, and is all around a great person to know.
---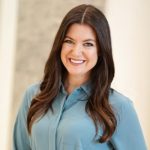 Jennifer Casey
Town of Collierville, Tenn. | Public Information Officer
Creative | Hopeful | Prolific
Anyone who has watched Jen's tiny mic videos knows she is someone who loves her community and her role as public information officer. Jen is recognized throughout the government communications and social media communities as someone who is willing to experiment, build trusting relationships with constituents, and generously share her knowledge with others in the field. In addition, Jen is a sought-after resource on using social media in the public sector and branding in the public sector.
---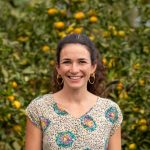 Nellie Catzen
Committee for a Better New Orleans, New Orleans, La. | Executive Director
Aggressively Optimistic | Enthusiastic
Nellie runs a nonprofit that is designed to increase meaningful engagement with residents and local government, which is often operating in a very difficult space with people who are cynical, suspicious, or overtly hostile towards even the idea of doing this kind of work, let alone whether or not it will make a difference. Nellie is not only not deterred or bothered by these obstacles, she is an absolute GENIUS at thinking up fun, engaging, exciting, and insightful activities, interactions, engagement opportunities that she brings into the community, and is so brilliant at translating the findings into something useful for city staff. On top of that superpower, she is also impressively adept at very quickly and empathetically understanding what city staff are dealing with, and being able to fairly represent the challenges we face in City Hall to the community in ways that they also see the challenges and can appreciate how we are trying to meet their needs in these impossible situations.
---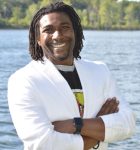 Keith Clarke (posthumous)
City of Minnetonka, Minn. | Senior Diversity, Equity and Inclusion Coordinator
Thoughtful | Illuminating | Dedicated
Keith, who served as the City of Minnetonka's senior diversity, equity, and inclusion coordinator, suddenly passed away in November 2022. In his life, he was instrumental in advancing equity principles at the City of Minnetonka and King County, Wash., where he worked previously. With his sense of humor and willingness to listen, Keith left a lasting impact on those who worked with him in public service.
---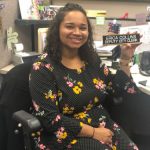 Erica Collins
City of Geneva, N.Y. | Special Projects Coordinator
Energetic | Kind | Organized
Erica cares deeply about her community and is an advocate on the inside of local government. She strives to do more as she pushes her colleagues to move forward. At the City of Geneva, Erica is an inspiration to her colleagues and community.
---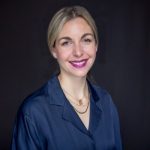 Martha Collins
City of Fort Worth, Texas | Revitalization & Strategic Development Coordinator
Forward-thinking | Passionate | MVP-of-Revitalization
Martha Collins is the project manager for the $70 million Evans & Rosedale redevelopment in Fort Worth  — and the one that will bring it all together after the city has focused on this area for more than 20 years. Martha brought the Main Street America program to Fort Worth, launching the pilot program that selected two neighborhoods for revitalization efforts. Martha is the MVP of the revitalization division.
---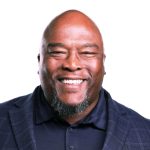 Robert David
City of Danville, Va. | Youth and Gang Violence Prevention Coordinator
Passionate | Caring | Inspiring
Robert has done an amazing job engaging with the youth of Danville to help connect them with resources and workforce opportunities, and in turn steer them away from crime. His work, along with reforms in the police department, have helped to drive reduced violent and gang crime in the city. He is an inspiring speaker and his work is a great model for other organizations.
---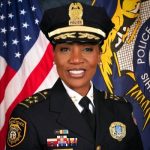 C.J. Davis
City of Memphis, Tenn. | Police Chief
Innovative | Engaging | Inspiring
Chief Davis has worked to change culture and meet the needs of the community in two police departments. In Durham, N.C., she worked to get de-escalation training for officers, and better engage with the community. In Memphis, she is currently working to reimagine policing with the mayor through new training, accountability, and improving retention of officers through advancement opportunities.
---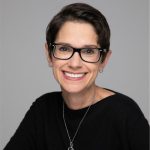 Deanna Dawson
Association of Washington Cities | Chief Executive Officer
Trailblazing | Pragmatic | Visionary
Deanna is someone who understands local government from all angles, from advocating for local governments to advocating for citizens as a city councilmember in Edmonds, Wash. As the CEO of the Association of Washington Cities, and the previous executive director of the Sound Cities Association, Deanna is instrumental in bringing together voices from across Washington state and the political spectrum to better serve residents.
---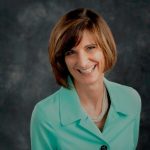 Gretchen DiFante
City of Pelham, Ala. | City Manager
Magnetic | Dynamic | Servant-Leader
Gretchen is the only credentialed city manager in the State of Alabama. After 27 years in New York State, Gretchen returned to her home state of Alabama in August 2017 to become Pelham's first professional city manager and the state's only woman city manager. As Pelham's city manager, Gretchen is responsible for all city operations and a $65 million budget. In 2018, Gretchen, along with Birmingham City Council Administrator Cheryl Kidd, started a state chapter of Women Leading Government. In two years, the chapter has grown to nearly 200 members and holds an annual conference to help women in local and state government expand their networks and take advantage of targeted personal and professional growth. In 2019, Gretchen was recognized by the League of Women in Government and the National Research Center as a Top 10 Finalist for the Premiere Leadership Trailblazer Award, which recognizes accomplished leaders in the local government profession who have championed and inspired other women to achieve. Gretchen is not afraid to stand in the fight with her people. She is a true leader who inspires those she comes in contact with.
---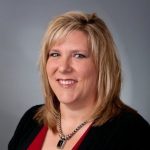 Kelly DiMartino
Fort Collins, Colo. | City Manager
Inspiring | Leader | Driven
Kelly was recently named city manager of Fort Collins, and it is so exciting to get to see her lead the organization she has been a part of for more than 20 years. She has helped implement the city's community engagement program, the priority-based budgeting for outcomes, and performance measurement program. I cannot wait to see what she does as city manager.
---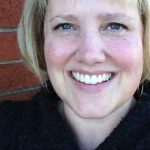 Alisa Dougless
City of Tulsa, Okla. | Program Manager
Connector | Leader | Role Model
Alisa has led the City of Tulsa's implementation of ARPA and COVID-19 relief funding. It was really interesting to learn about how they approached spending those federal funds, working with local partners, and being transparent with the public. This is a great best practice for other organizations.
---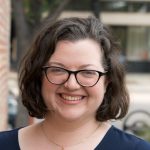 Becky Doyle
City of Longmont, Colo. | Executive Director of Consolidated Services
Data-Driven | Engaging | Helpful
Becky is the type of person every local government needs. She is passionate about using data better, and approaches her work in such a fun and engaging way. Learning about the Longmont CARES program was so fascinating, and she is also all about "slaying the data dragon."
---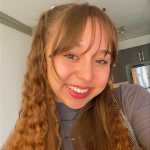 Chloe Fanelli
North Carolina Department of Transportation | Recruiter
Vivacious | Positive | Creative
Chloe is open to accepting all assignments. She helped advance NCDOT's recruitment practices for the 21st century, and helped elevate our Transportation Engineer Associates program by getting to more students, underserved populations, and diversity students than ever before! She has the Chris Traeger spirit!
---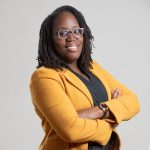 Lottie Ferguson
City of Flint, Mich. | Chief Resiliency Officer
Superhero | Courageous | Loyal
Lottie is the backbone that holds the City of Flint together. She manages hundreds of millions of dollars in grant programs, and does everything she humanly can to make the lives of City of Flint residents better. Lottie loves Disney everything! She is an amazing wife, mother, and fantastic friend.
---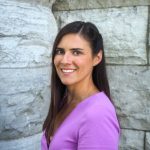 Adria Finch
Change Mechanics / Centre for Public Impact | Founder and Innovator / Program Director
Agile | Innovative | Problem-Solver
Adria is a complete #localgov rock star. Since she left City Hall, she's continued to bring local governments together through cohorts and projects, providing a lifeline for local governments to learn from each other, adapting quickly along the way to foster an environment for learning and collaboration, even on tricky challenges. Every interaction she facilitates is meaningful and will leave you inspired and excited for the work ahead.
---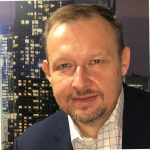 Doug Finch
Town of Canandaigua, N.Y. | Town Manager
Innovative | Tireless | Data-Driven
As the inaugural town manager for the Town of Canandaigua, Doug has developed a data-driven, professional approach to local government operations. He is a strategic-thinker, and maintains a values orientation in all that he does. Most recently, this value-centered approach drove Doug to rally town leadership around the development of the nation's first playground, developed from a universal-design perspective — ensuring that children of all abilities can access every element of this incredible facility. Under Doug's leadership, the town dedicated land, people power, and financial resources to this multimillion dollar effort. He was guided by a core value of the community (inclusion), identified critical partners, and committed himself and the town organization toward realizing incredible results.
---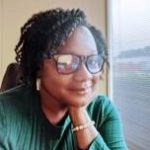 Chaquinta Fisher
McLennan County, Texas, Information Technology | Desktop Support Manager/Web Accessibility Coordinator
Caring | Positive | Loyal
Chaquinta continues to embrace challenges in the IT community and enjoys bringing awareness to the increased need for diversity and inclusion of women and the BIPOC community. She is always helpful, kind and is willing to go above and beyond what is expected of her. She enjoys making people laugh, and most of all, assisting with improvements to best practices in technology support and use. She has always been helpful to me and others and, even in a demanding environment, nothing ruffles her feathers. It is a joy to know her, and I know many others that feel this way about her.
---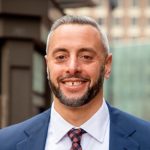 Jascha Franklin-Hodge
City of Boston, Mass. | Chief of Streets
Tenacious | Savvy | Humble
Jascha spent four years as the city's CIO, and was the model for exactly the person you want in that position (and I say that as both a resident and someone who directly reported to him for two of those years). He then went on to lead the Open Mobility Foundation, which blended his expertise in technology with his passion for making it easier and safer for people to get around their communities. Then a year ago, when Mayor Michelle Wu was elected, he answered the call and returned to City Hall to take over as chief of streets, and has led a massive transformation of Boston's streets to finally make them a safe and welcoming place for everyone — not just those in cars. Jascha is everything you want in a public servant and we're incredibly lucky to have him here in Boston.
---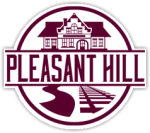 Missy Gentry
City of Pleasant Hill, Mo. | Development Coordinator/Building Inspector
Willing | Competent | Real
Missy Gentry is a local resident who first was hired as a customer service representative for the city. Early on, the council members were approaching her supervisors, making sure that we were able to retain Missy because they saw the potential in her and were able to see how much of an asset she was. Filling a vacancy, Missy willingly stepped into an administrative role for the Development Services Department. Within months, we started to see her full potential. Her supervisor inquired if she would be interested in obtaining her building inspector certification, as she has many technical skills. She willingly accepted the opportunity and passed her certification on the first attempt with a 100%. She then additionally stepped into the role of development coordinator to help with development permitting and applications. Missy once again rose to the occasion and filled in for a vacant Development Services Director role. With each progression, she continues to wow those in her presence. She is firm when needed and relatable during other times. She requires very little supervision and is respected by peers and the development community. Additionally, because of Missy's (albeit short) history with the city, she is still willing to step in and staff the front counter when needed. There is no role or department that she isn't willing to offer advice or a lending hand. She's an inspiration to all employees, including those who never aspired to work in local government.
---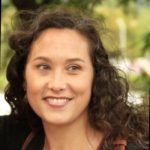 Rachel Graham
Tompkins County, N.Y. | Deputy Clerk
Creative | Patient | Champion (for her peers)
Rachel is committed to supporting all people throughout Tompkins County. She is caring, patient, and willing to work with anyone who comes into the clerk's office. She is a founding member of the Justice, Equity, Diversity, and Inclusion Team (JEDI), and advocates for her peers. She also serves on the Workforce Diversity and Inclusion Committee of the Tompkins County Legislature as a staff representative, and has co-chaired WDIC. She sees the potential of local government and advocates for equitable service provision for all.
---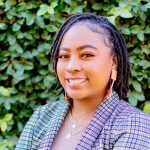 Alanah Grant
City of Long Beach, Calif. | Equity Officer
Steadfast | Driven | Perceptive
Alanah is adept at working with diverse communities, writing policy, and administering programs for nonprofit and public agencies related to racial equity and inclusion. As a champion for intersectionality, Alanah believes in co-designing transformational programs, policies, and practices in partnership with the community, centering the voices of those most impacted and marginalized by systems of oppression. Alanah dares to imagine a future where everyone can reach their highest potential for a successful life, regardless of their background and identity. In her role, she is responsible for building the city's capacity to advance equity through training, tools, and technical assistance. Alanah is a second-generation Long Beach native and a proud Historically Black College graduate. I also hear she's got a killer jump shot and you will find her on the basketball court in her free time.
---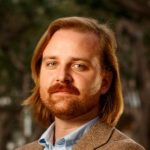 Nolan Gray
UCLA Lewis Center for Regional Policy Studies | Researcher
Thought-Leader | Passionate | Visionary
Nolan wrote what will be a go-to resource for anyone who wants to challenge the status quo when it comes to local government land use. His book, "Arbitrary Lines," is the best summation of how zoning is not working for cities, and what the path forward could be. I would recommend his book to anyone interested in planning or local government, and I cannot wait to read more of his writing and research.
---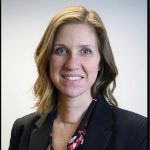 Jennifer Harkey
City of Maumee, Ohio | Finance Director
Determined | Problem-Solver | No-Nonsense
Jen is extremely passionate about her work in #localgov. As a CPA, and with an MPA, she is able to take her education and apply that to her day-to-day task of overseeing over $20 million in budgeted appropriations. She arrived at the City of Maumee in early 2022 and quickly rolled up her sleeves to make operations more efficient and cost effective, introduce technology that will help local residents, as well as become more transparent in the work of the Finance Department. She brought years of working in both public library systems and village government to her new position. In her previous roles she is known for cleaning up local government's finances, helping elected officials make smarter, more informed decisions by thoroughly going through accounts line by line to ensure understanding, as well as ensuring all financial tasks are properly conducted. Everywhere she has worked in the public sector has grown leaps and bounds through advancements she has put into place. She is the epitome of what a true, honest, and hardworking finance director should be! On top of being a rock star in #localgov, Jen is a mother to three children, and the wife of an Ohio state trooper. Public service runs deep in their family.
---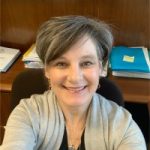 Jenny Haruyama
City of Beaverton, Ore. | City Manager
Creative | Visionary | Funny
Jenny is Beaverton's first city manager under our new form of government. She is expertly guiding staff, the mayor, and councilors through the transition while keeping the city focused on providing essential services. It's been a very challenging process, and Jenny has done it without a fully-built assistant city manager team. She's really put in the work, and it shows. At the start of January 2023, every Beaverton city councilor (with the exception of the mayor) will have served for two years or less. Her professionalism has helped stabilize the city amidst near-constant change. Jenny's social media game is also on-point. She blends humor with powerful communication to celebrate the successes of both staff and elected officials.
---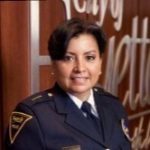 Gina Hawkins
City of Fayetteville, N.C. | Police Chief
Thoughtful | Inspiring | Engaging
Chief Hawkins is a passionate and thoughtful local government leader. She has worked to better engage with the community as a police chief, and is engaging with other partners to help solve violent crime. The department is working to empower the community and other partners to be part of the solution in reducing crime and solving community issues. She will be missed when she retires next year.
---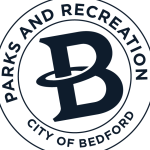 Don Henderson
City of Bedford, Texas | Parks Supervisor
Patient | Visionary | Doer-of-all-the-things
Don Henderson is a man with a plan — and that plan is to ensure the City of Bedford, Texas has one of the best parks systems in the entire Dallas-Fort Worth area. I'm convinced that there's nothing Don can't do; from leading Parks Board meetings, prepping items for City Council, navigating projects and budgets with ease, not to mention all of the amazing stuff he does in the field to ensure that Bedford residents can enjoy the outdoors to the fullest.
---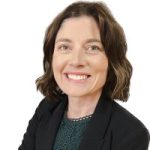 Jessica Hoffman
City of Wentzville, Mo. | Assistant City Administrator
Inspiring | Leader | Driven
Jessica is not only the assistant city administrator for the City of Wentzville, a role she has held for over six years, but she is an advocate for the local government industry in general. She is a strong supporter of women in government and is the cofounder of the Missouri Women Leading Government (MOWLG) chapter (an ICMA-affiliate organization). As the president of MOWLG, she is a champion of women in the local government field, and works to engage with these leaders and their male counterparts across the state. She is also an advocate for local government as a career choice, working with local high school interns to introduce them to the world of municipal government. She is also an amazing boss, mentor, colleague, and friend. Jessica is a true leader in every sense of the word, and empowers those on her team to do great things. She helps keep the City of Wentzville afloat, always asking the right questions, challenging the status quo, and working with employees citywide to facilitate career growth and foster a culture of positivity.
---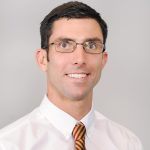 David Hondula
City of Phoenix, Ariz. | Director of Heat Response and Mitigation
Informative | Passionate | Collaborative
David is doing such interesting and innovative work on mitigating the effects of urban heat in Phoenix. This sort of problem will only become more prevalent with climate change, and he is leading the way on how cities can make a difference.
---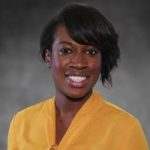 Chelsea Jackson
City of Douglasville, Ga. | Assistant City Manager
Diligent | Supportive | Inclusive
Chelsea works well to make other young people in ICMA and Georgia City-County Management Association feel welcomed. She is a mentor to many, and is supportive to the next generation of leaders. She is a co-chair of the Assistant and Deputies Advisory Board, where she does a great job of taking the group to the next level.
---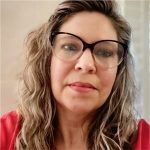 Kari Johnson
City of Scottsdale, Ariz. | Business Intelligence Manager
Enthusiastic | Supportive | Innovative
Kari is a brilliant business intelligence manager who applied her brilliance to bringing the best data-driven practices to Scottsdale and our community. During this year she's supported developments of our existing data projects, expanded and rebranded her team, and supported the new Data Alliance project. All the while, she continues to provide top-notch customer service to the community, and collaborated regularly with our regional partners in groups like AZDC. Everyone who works with Kari knows how much better we are for her work and contributions.
---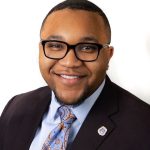 Gary Jones Jr.
City of Kansas City, Mo. | Managing Director, Office of Citizen Engagement
Enthusiasm | Humility | Tenacious
Stepping into this newly-created office was nothing short of difficult. Having to balance the political fires, but also keeping an ear to the community to make impactful changes, is truly a thankless job.
---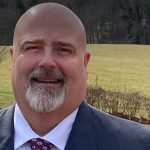 Taylor Jones
Buncombe County, N.C. | Emergency Services Director
Visionary | Convener | Inspiring
Taylor is an experienced public safety professional who has dedicated his career to helping keep communities safe and healthy. He is a leader among leaders, and is always looking to bring people together, and believes strongly that we work better as a team.
---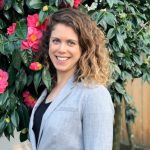 Elise Kalstad
City of Seattle, Wash. | Affordable Seattle Program Manager
Optimistic | Charismatic | Peacemaker
In the past year, Elise has done the impossible, completing the design and launching the CiviForm application in 2022 that provides a one-stop shop application for those applying for benefit programs. She is not only a badass product manager, building coalitions of support, but is also kind and funny, making people smile wherever she goes.
---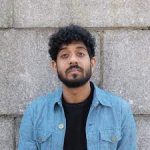 Sanket Karuri
Beam (formerly Edquity) | Chief Product Officer
Forward-Thinking | Compassionate | Creative
Sanket is super innovative, creative, and has a ton of experience-backed ideas. If you give Sanket a problem, he'll identify a million ways to solve it before breakfast. As a true collaborator, he's a breath of fresh air, truly interested in ensuring services are accessible for the residents who need them most.
---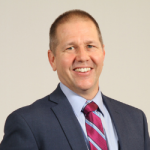 Brett Kaschinshe
City of Lansing, Mich. | Director of Parks and Recreation
Sincere | Principled | Motivating
Brett is the kind of colleague everyone wishes they had: great attitude, quick wit, always ready with a smile and knows his stuff. He started at the City as an intern and rose up in the ranks over the last few decades to lead the team. He's the kind of professional who doesn't approach you with problems; he comes armed with solutions. He appears to be tough as nails but has been known to choke up when his team is being honored. He's a strong leader, a dedicated colleague and a great team member.
---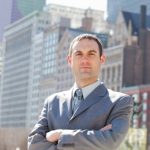 Shayne Kavanagh
Government Finance Officers Association | Senior Manager of Research
Thoughtful | Informative | Strategic
Shayne is leading some awesome research for GFOA that will have huge impacts on the local government profession. I have been fascinated by the Rethinking Revenue initiative, and how local governments need to adjust their approach to revenue to meet the changing economy. I can't wait to see what comes of Shayne's work and all the great initiatives he is leading.
---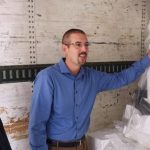 Kyle Kordell
Village of Lake Zurich, Ill. | Assistant to the Village Manager
Positive | Inspiring | Knowledgeable
Before achieving my first full-time role in local government, I worked for numerous municipalities as an intern throughout my undergrad and graduate studies. Each one I had a supervisor that left some impact on me, but none has come to the level that Kyle did. In his role as assistant to the village manager, he showed enthusiasm every day for the work being done, especially putting on emphasis on helping the residents of the village that would call/email in with problems. Importantly to me though, he was superbly good at mentoring a young local government professional such as myself. Any question I had, no matter how small or meaningless it might have seemed, he put in the effort to answer completely. Most of the time, he didn't have to even look it up, as he was just a walking textbook of local government. He gave me encouragement, support, and the knowledge necessary to get where I am. As both a dedicated public servant and an excellent mentor for the future of the profession, he deserves this award.
---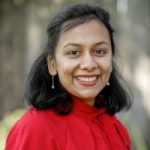 Aishwarya Kumar
City of Elk Grove, Calif. | Management Analyst
Brilliant | Thoughtful | Empathetic
Aishwarya is an awesome leader! She is in her 20s and is the president of I-NAPA — International Network of Asian Public Administrators. She is a former fellow and she is a great mentor.
---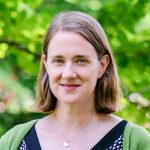 Laura Lam
City of Kalamazoo, Mich. | Chief Administrative Officer
Dynamic | Strategic | Amazing
Laura is the backbone of the Kalamazoo team. She's implementing the city's strategic vision and supporting the team. She's an all-around amazing human, mom of two boys, and runs marathons in her "free" time.
---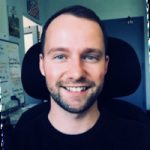 Roy Lash
City of Flint, Mich. | Lead Planner
Studious | Dependable | Compassionate
Roy has worked at the City of Flint for seven years, in various divisions of Planning and Development. Although the city has seen much turnover since then, Roy has held his ground, and the institutional knowledge with it that has been taught to many. Roy is now in a leadership role where he is the city's project manager for the new state park at Chevy Commons!
---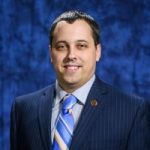 Greg Licamele
Fairfax County, Va. | Director of External Digital Communications
Thoughtful | Imaginative | Earnest
Greg is a professional who others in the public and private sectors look to for guidance and examples. As a communicator operating in a large, metropolitan county, Greg is skilled at centering the needs of constituents. Additionally, he is skilled at educating colleagues, leaders, and other stakeholders about the strategies used in engagement, not just the results. Greg is a humble person who does not seek the limelight, but his expertise and influence have helped so many government communications professionals nationwide.
---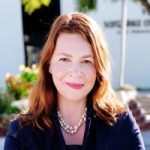 Bianca Lochner
City of Scottsdale, Ariz. | CIO
Brilliant | Collaborative | Future-Driven
Bianca is responsible for all of the information technology infrastructure and assets in our city. As such, she has brought her talents to the table through her education and experience, and furthered several priorities during her tenure. She's a strong strategic partner, prioritizing regular collaboration with other departments, and seeks to optimize processes and systems across the city. During this year, she has been the lead on the city's data alliance collaboration, spearheading data as a service with a cross-departmental team, just another example of her teamwork and passion for all things customer service and optimal data use. She's a strong and humble leader in the industry, and she quietly supports everyone around her to bring the best to the region and our community.
---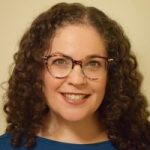 Kathleen Long
City of Paterson, N.J. | Business Administrator
Supportive | Indefatigable | Persevering
Due to years of incompetence and corruption under prior mayors, administration had become dysfunctional. Into this environment, Kathleen came into the position of chief of staff, and shortly after business administrator. However, rather than focusing solely on getting the basics of city administration in order, Kathleen has also kept her eye on the future, forcing department directors to think in entirely new ways. We are now working across departments. Most important, it is now safe and encouraged to challenge the status quo, and the change is palpable. Paterson is on the move.
---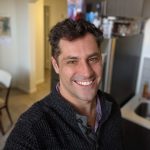 Ramses Madou
City of San Jose, Calif. | Division Manager, Department of Transportation
Visionary | Energetic | Collaborative
Ramses has been a trailblazer for the City of San Jose's emerging mobility action plans. He is incredibly collaborative across departments, electeds, the community, and the private sector — always thinking about how our city can leverage the best possible resources and ideas for the problem at hand. It is rare to see someone who is so truly passionate about his work, and it is inspiring for all transportation and policy practitioners at San Jose City Hall.
---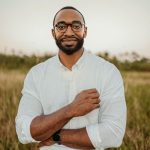 Eric Marsh
Town of Rolesville, N.C. | Assistant Town Manager
Thoughtful | Inspiring | Innovative
Eric is the kind of coworker you want in local government. He is always willing to listen to new ideas and try something out for the first time. He is also thoughtful, and a great person to bounce ideas off of, brainstorm, or just rant to. It has been inspiring to watch him transition into a new leadership role with Rolesville. I can't wait to see what he does for the town.
---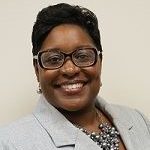 Amia Massey
Gaston County, N.C. | HR Director
Honest | Passionate | Brave
Amia seems to have an endless ability to be of service to others. Her bright and humorous personality can bring positivity and calmness to even the most difficult situations, as she is frequently faced with in her role. Amia does not shy away from a challenge, and is great at encouraging and influencing others around her to help achieve a common goal. She has a heart for public service that shows in the work she does everyday.
---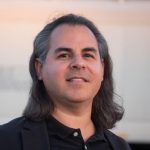 Patrick McDonnell
City of Austin, Texas | Senior Product Manager
Bold | Ingenious | Nimble
Patrick is easily one of the most creative individuals in the local gov space. A self-proclaimed City Hall fan boy, his passion for all things local government is obvious to everyone he meets. Patrick is also someone who evangelizes the use of new platforms and techniques in the public sector, inspiring others to examine how they engage with constituents, and making changes for the better.
---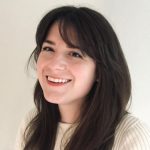 Elizabeth McGee
Gaston County, N.C. | Budget Analyst
Compassionate | Brilliant | Creative
Elizabeth is driven by making a positive impact on residents. She is extremely creative and uses her ingenuity to address community needs, from cohosting a podcast to help spread the word about services and highlight community work, to hosting large community events to ensure all residents have access to services. Elizabeth is someone who can figure out a way to do anything, especially if it means helping others!
---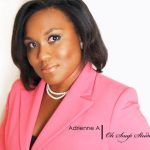 Janelle McGregor
City of Tampa, Fla. | Director of Community Engagement & Partnerships
Resourceful | Perceptive | Approachable
Janelle deeply understands the importance of building trust between public agencies, community members, and other stakeholders. Janelle's sense of humor and can-do attitude make her a joy to work with, and both colleagues and peers at other government agencies throughout the United States seek her counsel. Janelle is one of those rare people you meet through a professional obligation, and wish she was a coworker you got to interact with on a regular basis.
---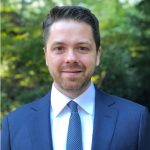 John Metro
City of Jersey City, N.J. | Business Administrator
Leader | Dedicated | Respected
John is well-known to the local gov community for good reason. He's earned national attention and accolades as the business administrator of Jersey City. He is a true champion of the city, both the work of municipal staff and the community at-large. In addition to his role at City Hall, John is also a sought-after writer and speaker among other public servants. His willingness to share his experiences and insights with others in the field is much appreciated.
---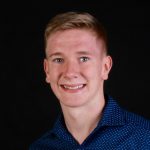 Jacob Moeller
City of West Bend, Wis. | Communications Coordinator
Efficient | Smart | Creative
Jacob is an up-and-coming leader within our municipal organization. He is responsible for digital communications, specifically social media. Jacob has significantly grown our social network following to become the top-followed municipality Facebook page in Wisconsin. His content is compelling, creative and informative. Jacob is absolutely a local government influencer — and we're proud to have him on our team. Jacob is a talented designer and savvy writer. He lends his talents across the organization and has already made a positive impact on all city departments and the community. He's leading our department in crafting a brand style guide and communications strategy.
---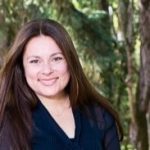 Autumn Monahan
City of Issaquah, Wash. | Administrative Services Director
Creative | Focused | Dedicated
At the City of Issaquah, Autumn has been instrumental in transforming not only how the city engages with residents, but also influencing how public agencies in the Puget Sound region and nationwide connect with constituents. Autumn is always willing to share guidance and experience with other professionals, and has shaped the careers of many public servants throughout her tenure.
---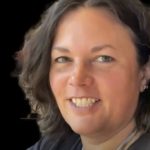 Kim Moore
Tompkins County, N.Y. | Systems Administrator
Humorous | Solid | Supportive
Kim is caring and kind as she assists all of the Tompkins County departments with their technology needs. From being the go-to resource for the sheriff and dispatch teams, Kim creates positive relationships with her colleagues, which allow them to get the support they need. Utilizing team concepts to guide end users through implementation of new technologies, while maintaining core concepts of customer service is truly Kim's goal. She cares about the work and develops relationships and skill sets to manage IT projects from concept and design to completion.
---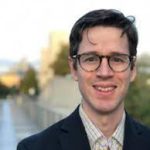 Tim Moreland
City of Chattanooga, Tenn. | Administrator, Department of Innovation Delivery and Performance
Thoughtful | Kind | Leader
There's a saying in local government that leadership is hard to define; that perhaps leadership is, in fact, something that cannot be defined exclusively, but rather you know it when you see it. My dear colleagues, Tim Moreland is the definition you have been looking for. Tim's collaborative energy unites people to drive positive change for the residents of Chattanooga — and inspires just about everyone else to do the same in their own communities. He kindly shares his insights and learnings through multiple communities of innovation practice, and we are so lucky he does. Tim, keep asking the right questions and inspiring us to follow suit.
---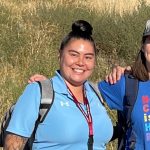 Sarah Nachtman
City of Commerce, Colo. | Community Well-Being Manager
Passionate | Caring | Driven
Sarah was our city's first homelessness navigator, an unenviable position of trying to create connections between the city and our unhoused population from scratch. Sarah's work with the unhoused population in Commerce City has been nothing short of remarkable. With just her and an intern-turned-part-time-employee, Sarah has affected monumental change for the unhoused community. Since starting in summer 2021, Sarah alone has had almost 900 contacts with individuals in various phases of homelessness, including the chronically homeless, the transient homeless, and people living out of their cars. During these contacts, Sarah does everything from assist with obtaining identification, provide guidance for applying for government assistance, and conduct housing assessments to find suitable housing fits, among others. During the winter, Sarah administered 129 severe weather vouchers, allowing individuals to check into local hotels at night to get out of the cold weather. She has spearheaded numerous projects, including two safe parking locations in the city, organized a shoe drive that provided shoes to more than 200 individuals, is in the final stages of bringing mobile shower/wash units to the city, and coordinated a pet and med clinic with the local school districts and medical and veterinary nonprofits. Above all of these accolades, however, is that Sarah has been a positive face for the city and the community, increasing the unhoused population's trust in the city government and further amplifying the impact of the work of nonprofits in the community. Again, she has done all of this in just over a year, nearly by herself. I have never met someone so driven and passionate about caring for underserved populations, and her work deserves to be recognized as the crucial first step for our community to address the root causes of homelessness.
---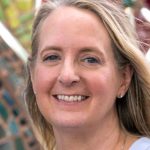 Kim Nelson
University of North Carolina at Chapel Hill | Professor of Public Administration and Government
Thoughtful | Caring | Educational
Dr. Nelson is a thoughtful and informative leader in public administration and local government. I always pay attention when she writes articles on the profession and I end up thinking about them and mulling them over for a long time. She makes local government a better profession, and I know she's also inspiring the next generation of leaders pursuing their MPAs.
---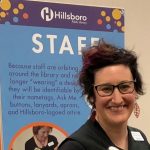 Hillary Ostlund
City of Hillsboro, Ore. | Hillsboro Library, Director
Compassionate | Strength | Driven
Hillary has been at the library for many years. She started as an on-call librarian, she's worn many hats and is now our director. She is fully invested in our staff, each and every one. She's taken the initiative to assist our city in creating part-time and on-call (yes, on-call, just amazing) benefits for ALL city employees, not just the library. Our library's mission is "For Everyone." Hillary instills this in many ways, not only for our patrons, for staff and the community as a whole. During the pandemic (she wasn't the director at the time) she made EVERY effort to connect us. From working out tech issues and helping to organize computer delivery to employees who needed it, to driving supplies to employees' homes. She gave us every opportunity to be well during the pandemic and our work from home time. She forecasted a number of trainings for wellness and was extremely concerned about our well-being during such a tough time. I can't name all the great things our director has done; there are many. I can say she's highly involved, supportive, and receptive, and she has a voice that she uses for good. If there is something in our city (to include the library) that can be done or changed to make things better, you can bet Hillary is interested. Hillary is genuinely kind-hearted and caring, at the same time always very professional.
---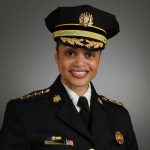 Danielle Outlaw
City of Philadelphia, Pa. | Police Commissioner
Inspiring | Leader | Driven
Commissioner Outlaw is an inspiring police leader. Her background working in Oakland, Portland, and now Philadelphia gives her a really unique perspective on public safety and policing. She has worked to better engage the youth in the community to understand their needs and experiences. The Philadelphia Roadmap to Safer Communities is a great model for other organizations working to combat crime and violence.
---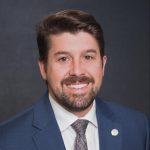 Brian Pahle
City of Hendersonville, N.C. | Assistant City Manager
Kind | Supportive | Visionary
Brian has been a leader in the North Carolina budget community for years. He seeks to connect folks in the community and has served as North Carolina Local Government Budget Association president. He is also always willing to help others out.
---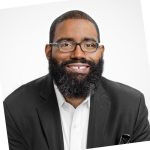 Danya Perry
Wake County, N.C. | Director of Diversity, Equity, and Inclusion
Approachable | Energetic | Changemaker
Danya has done some amazing work since joining Wake County and becoming their first diversity, equity, and inclusion director. He has worked on improving the equity of economic growth in Wake County and educating on the importance of DEI. This is especially challenging work in a place that is growing as fast as Wake County. Can't wait to see what he does next.
---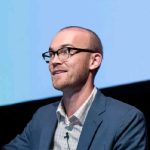 Shane Phillips
UCLA Lewis Center for Regional Policy Studies (Los Angeles, Calif.) | Housing Initiative Project Manager
Thought-Leader | Communicative | Engaging
Shane is the host of the best housing podcast out there; the UCLA Housing Voice Podcast explores the latest research on planning, land use, and any topic that affects housing. I've learned so much from the conversations he has had with researchers and there are such great lessons for local government leaders. His book, The Affordable City, is also an awesome summary of why local governments need to worry about housing affordability even if it isn't an issue in their community right now.
---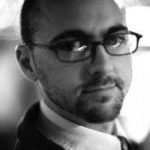 Randy Plemel
Expedition Works | Owner
Imaginative | Understanding | Helpful
Randy Plemel's incredible, thoughtful design is exactly what local government needs more of. His creative approach to community engagement fosters collaboration in a natural way and cultivates relationships with increased transparency. Randy is a force to brainstorm with and a call with Randy will leave you inspired with new ideas, excitement, and hope.
---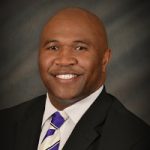 Wayne Pollard Jr.
Tarrant County, Texas | Director, Housing Assistance Office
Dedicated | Collaborator | Leader
Wayne Pollard Jr. is a housing expert when it comes to creating strategies to house individuals and families who are homeless or facing housing barriers. He is dedicated to the field and to those who he feels has a "right to be housed." He enjoys working in local government, as demonstrated by his more than 16 years committed to Tarrant County. Not only is he a leader in housing in Texas, but he is also Vice President of Housing of the National Association of Housing and Redevelopment Officials (NAHRO). He has been continuously mentioned as a collaborator when it comes to identifying and sharing resources with other local leaders in the community to house individuals and families. His work also includes his success with recruiting and maintaining positive relationships with potential and existing landlords. He has also traveled to other states to offer his housing expertise. He is a team player, who also cares about his staff and colleagues and trains his staff to buy into his moral, ethical and professional standard, that he lives by each day.
---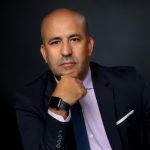 Tarik Rahmani
City of Carson, Calif. | Deputy City Manager
Visionary | Supportive | Charismatic
Tarik Rahmani consistently displays the City of Carson's values of innovation, integrity, honesty, and public service. Tarik is known for his relentless contributions to the organization and the community. Tarik is currently the deputy city manager overseeing the Finance Department, Information Technology, Innovation and Performance Department, and Public Information Office. He has successfully increased the City of Carson's credit rating to AA+, and revenues by over 30% over the last year. He consistently worked on other critical projects for the Carson community such as two tax ballot measures and OIl Tax audits. Tarik was critical in helping the City of Carson achieve a balanced budget for the first time in over 20 years. Tarik also helped create Carson's Innovation Department. Tarik also helps encourage the people he works with to commit to personal development and caring for our fellow community members. Many successes in the organization are because of Tarik's continued commitment to inspiring and motivating his colleagues and teams.
---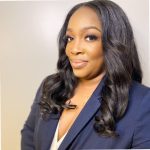 Naomi Reed
City of Fountain Inn, S.C. | Assistant City Administrator
Innovative | Connector | Dependable
Naomi is everyone's hero. Naomi is transforming Fountain Inn! Navigating throughout her career as the first presents its own challenges. She did not have anyone who walked her career path who looked like her and as the first and sometimes only Black female leader she continues to shatter glass ceilings. Naomi is an exemplary leader! She is a force – for the very best in professional local government management. Her interest in building successful leaders is evident and her relentless approach to professional development is rare. But it's not just about what she does, it's how she does it. She has been coined as the Olivia Pope to the City she serves. Whatever she touches is #handled. Often working in the background and never seeking the credit she deserves. She moves mountains with little disruption to business. She is the 2021 ChangeMaker receiving the coveted Jefferson award of Service, a multi year award winning GFOA certificate of achievement in financial reporting, graduate of the South Carolina Economic Development Institute class of 2022, 2022 Black History Maker, a mother, wife and mentor.
---

Tara Richard
Office of New Orleans, La., Mayor LaToya Cantrell | Director for City Council Relations
Amazing | Hardworking | Dedicated
Merriam-Webster defines "amazing" as "causing astonishment, great wonder, or surprise". Tara is amazing. Her job is to wrangle all city departments and help them navigate the City Council. It's no small task, and yet it is one that she carries out daily with grace, dedication, and stamina. Trust me, a LOT of stamina is required for her role. She is, without exception, the hardest working person in City Hall. She is here early in the morning, before most arrive. She stays late. She responds to weekend emails. The nature of her job often finds her caught in the middle of thorny issues and political firestorms, often with people from all sides upset, and taking it out on her. And yet, she takes a deep breath and continues on. She brings a whole new meaning to the term "dedicated public servant." This award was originally named for Chris Traeger, who once said the following about Champion, April and Andy's three-legged dog: "He's a mutt. Half amazing, half terrific." Tara is no dog, and she's certainly no mutt. But she IS half amazing, half terrific.
---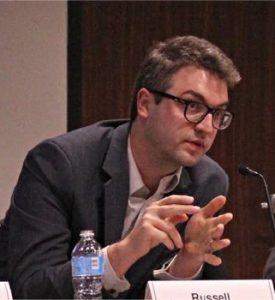 Russell Schaffner
Tarrant County, Texas | Assistant County Administrator
Prepared | Determined | Vigilant
Russell is our lighthouse for all things Texas Legislature — and, oh my goodness, don't we need someone to light our way for that! Russell ensures that Tarrant County stays ahead of the game. He's such a pleasure to work with and brings joy to any meeting and discussion. Did I mention he's funny? Russell can take a sticky issue and you'll still be giggling at the end. Thank you, Russell!
---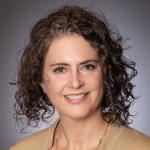 Manya Shorr
City of Fort Worth, Texas | Library Director
Creative | Tenacious | Bold
Manya Shorr is a magnificent force in local government; she is pure lightning. She is a visionary who sees libraries not only for books, but for community, creativity, and as places to grow and thrive. Her ability to get things done is unmatched. Have a challenge? Ask Manya. Have an idea you want to bring to reality? Ask Manya. Need a good book? Ask Manya. Local government collaboration has never been easier — or more fun. Additionally, Manya continually advocates for her team to ensure they have what they need to be successful, navigates library services through COVID, and makes certain innovation will live and breathe throughout her Department, rather than sit on a shelf. Thank you, Manya! The City of Fort Worth is so lucky to have you.
---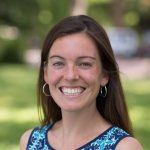 Elizabeth Simons
Great Rivers Greenway | Community Program Manager
Champion | Whiz | Joyful
Elizabeth is an incredible servant leader. I've never seen someone produce such a large volume of high-quality work, all with a smile and a joyful spirit of collaboration. She learns new skills and competencies to improve her performance all the time, she does not rely on "what has been done before" and innovates without reinventing the wheel. Her colleagues know they can rely on her, the community is beyond thrilled with her presence and offerings and she brings a level of excellence to everything she touches. She is thoughtful about her work, our team, our agency and our region. She considers a whole host of factors on any given decision, she is dedicated to continuous improvement whether it's her responsibility or not, she considers her work from an equity lens and follows through on what she hears from our community. She fiercely champions our mission AND our values internally and externally, contributing in numerous roles to make it all happen. She brings a depth and nuance to even seemingly straightforward projects like a toddler program — the intentionality and attention to detail is astounding. She can also tackle major projects, like developing a new department, with a positive attitude, thorough research and collaborative engagement for long-lasting success. Not only does she deliver in her role here, she influences others through her leadership on local committees and boards, on internal working groups and simply through her interactions with everyone. She has integrity, passion, dedication and grit. When I daydream about my top 10 powerhouse teammates of all time, who I would want around as a utility player and delightful presence in an apocalypse, Elizabeth is always on that list.
---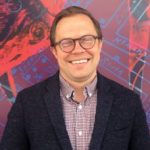 Ryan Smith
City of Durham, N.C. | Director of Community Safety
Innovative | Strategic | Cutting Edge
Ryan is one of the most inspiring leaders in local government, he led the City of Durham's innovation team where he helped residents clear their records so they could get their driver's license back and return to the workforce. In his current role he's standing up a Community Safety Department that sends unarmed responders, mental health and social work professionals, to specific 911 calls for service. The department is going to be a great model for the country and he has been a great advocate in sharing how they have approached it.
---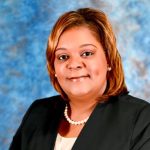 Tenisha Stevens
City of New Orleans, La. | Criminal Justice Commissioner
Sincere | Principled | Motivating
A lifelong resident of New Orleans, Commissioner Stevens is dedicated to convening criminal legal system actors and motivates stakeholders to work together to advance safety in all communities. Commissioner Stevens is always first in and last out when tackling a pressing challenge that affects New Orleans residents. Demonstratively, at a recent city budget hearing, learning of a pressing issue of capacity in the juvenile justice system, she facilitated a collaborative meeting among stakeholders to advocate for additional support for system-involved young people. She is an inspiring mentor and always inspires those around her to succeed. Commissioner Stevens is a force multiplier as a leader and manager and consistently motivates and encourages others in the face of stressful conditions of public service.
---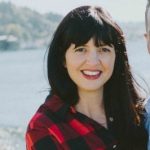 Marie Tweedy
King County, Wash. | Digital Media Coordinator
Dependable | Creative | Empathetic
As someone who is always looking for new ways to tell stories, Marie is a go-to person for both digital and traditional engagement within her workgroup, department, and beyond King County. In addition to creating content and adjusting social media strategies to meet a specific initiative's needs, Marie is also someone who is willing to study behind-the-scenes processes and policies for future improvements. Marie is generous in sharing expertise with colleagues and peers, publicly and behind the scenes. Whenever we have worked together on a project, it has been greatly improved by Marie's input.
---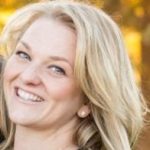 Jayna Victor
City of Raleigh, N.C. | Community Relations Analyst
Innovative | Leader | Gracious
As the leader of the City of Raleigh's Strategic Initiative within Transportation and Transit, Jayna has brought together various department liaisons to get programs off the ground that will serve the community better and create long-term stewards for a sustainable future. One of the programs is the Commute Smart Student Ambassador program which gets students excited to learn about urban design and environmentally-friendly transportation options. Additionally, her work has attributed to an over 200% increase in participation in the city's public transportation free fare program for the youth. She has graciously navigated the changes from in-person engagement to primarily virtual by creating the educational web series "Commute Smarter, Not Harder" and hosting several webinars, as well as partnering with community members to get information out there through them about sustainable commuting efforts. Jayna is the go-to person when it comes to brainstorming creative ways to highlight city initiatives and has been a wealth of knowledge in her nearly nine years with the City of Raleigh. She always volunteers to train newcomers, which in turn creates a more vibrant and engaged workforce. Jayna is an employee of the City of Raleigh's Transportation Department implementing community engagement strategies that incite mode shift from single-occupant vehicles to other transportation methods, such as bus, bike, carpool, walking, and more. She is a mother to a precious preschooler and grew up in Germany before moving to the U.S. in her 20s.
---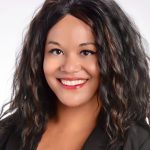 Angelica Wedell
Polco | Director of Marketing and Communications
Reliable | Diligent | Highly-skilled
Angelica has been an influential person in local government for the past seven years. She regularly speaks at public events and has a strong grasp of local government. She is one of the most diligent people I know and does an excellent job of remaining fair and unbiased. She is also a very warm and personable person. She's earned a lot of respect over the years for her excellent work. Angelica is a great boss. She is always calm and collected and always willing to lend a hand.
---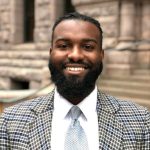 Jonathan Williams-Kinsel
City of Minneapolis, Minn. | Senior Program Manager
User-centered | Intentional | Dynamic
Passionate about public service, Jonathan has many years of local government experience from his time as a Fellow for Prince George's County and an ICMA Fellow for City of Evanston, the assistant to the city administrator at the City of Woodbury, and now to his role as a senior program manager at the Minneapolis Office of Performance & Innovation. In his time with the City of Minneapolis, he has assisted city departments with initiatives that improve service delivery and decision making. His expertise in performance management, design thinking, public policy, strategic planning and administration are just a few of the assets he can bring to any team needing a seasoned leader to move an initiative forward. Jonathan has a Masters of Public Administration from Bowie State University and a bachelor's degree in Business Administration from Alcorn State University. Jonathan was a recent participant of the Drucker Institute Leadership Forum. At this invite-only executive forums, participants explore various Drucker-inspired topics by trading insights and experiences with each other, and then take back to their own organizations at least one good idea that they can turn into action.
---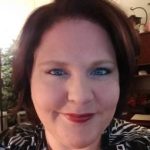 Jamie Willis
Tarrant County, Texas | Director, Resource Connection
Respectful | Forward-thinking | Kind
Jamie Willis is building something special at the Resource Connection. She has aligned her team on mission, vision, values, and is ensuring they remain the foundation of their work. Jamie cares deeply about her team and has remained committed to them throughout the ever-changing tides and unknowns of public service. She looks at every challenge as an opportunity for positive change and brings joy to all that she does. Jamie is also an expert on super fun games like Zombie Dice and Left Center Right — so if you're on the hunt for a rad new game, Jamie can point you in the right direction!
---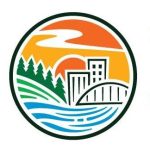 Jay Winzenz (retired)
City of Eau Claire, Wis. | Finance Director
Leader | Insightful | Professional
Jay Winzenz spent the better part of 30+ years in municipal government in Wisconsin, the final seven serving Eau Claire, Wisconsin as finance director before retiring in spring this year. Jay built a decorated career across many disciplines in municipal government, including finance, housing, public works, utilities, and administration, and has helped mentor and influence numerous government professionals across Wisconsin and beyond. Upon retiring this past spring he is now living the dream as a stay-at-home dog dad and pursuing new passions with his wife and children. And his favorite saying (much to the enjoyment of those who worked closest with him) was "is this clear as mud," a saying that many of his former employees still use regularly.
---
Tiffany Wise-West
City of Santa Cruz, Calif. | Sustainability and Climate Action Manager
Thoughtful | Inspiring | Collaborative
Dr. Wise-West is doing great work on mitigation and climate action in Santa Cruz. It has been inspiring to see how they are helping the community plan for sea level rise and grow the green economy.