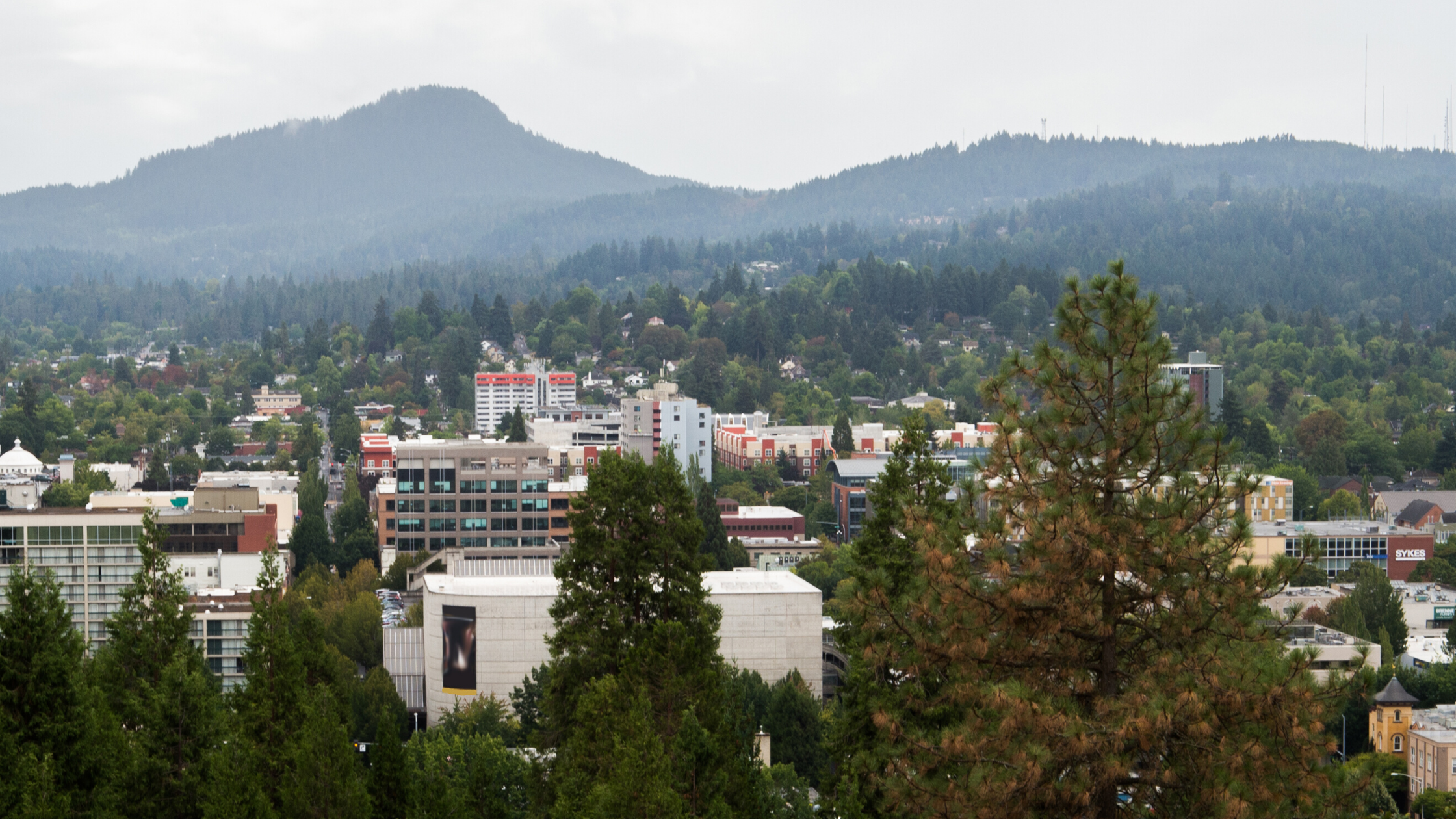 This article is written by Samantha Roberts, Climate Policy Analyst AIC, Sustainability, City Manager's Office, City of Eugene, Oregon. She wrote this article as part of the Equity Ambassadors Cohort. You can find all the articles for this cohort here. 
---
As we use COVID-19 to rethink emergency response in light of mitigating impending climate impacts, it is critical that we center the needs and voices of frontline communities and especially communities of color. 
 Frontline community members will — and do — feel the impacts of these crises in more severe ways and disproportionately to others.  As we have seen with COVID-19, these emergencies are expected, but unpredictable, requiring municipalities to prioritize equity planning now. 
The good news is that unlike federal and state staff, politicians, and even community organizers, local government staff have a direct line to policy implementation which can mitigate the worst-case-scenario outcomes for local frontline communities. This can only be achieved however when local government takes seriously the need to build relationships with local leaders, tribal sovereign governments, and doubles down on efforts to curate a workforce and accountability boards reflective of the demographics of the city. 
On our collective minds…
This narrative is adding to a chorus of questions, which I imagine you, the reader, have also been part of.
The question on everyone's mind then is "how".  
How does local government equitably bring along the whole community in times of emergency? 
How does local government equitably support frontline communities when planning climate change mitigation strategies? 
How does local government equitably protect the entire community while also correcting for decades of systemic racism and oppression in urban and rural planning?
One city's example
The City of Eugene, Oregon in the Western United States is nestled in the Willamette Valley, just below the foothills of the coastal mountains. Though beautiful, its history is like many other US cities, punctuated by racially oppressive planning and development policies. Realizing that a climate action plan which does not actively combat these legacies is doomed to repeat its harmful outcomes, the City of Eugene's Sustainability Program has spent much time and resource to listen, reflect, and reprioritize policy goals and strategies to center equity as much as possible in climate action planning. 
Below are five resources the City of Eugene's Sustainability Program utilizes to center equity in climate action planning and general city policies.  These resources range from personal reflection and growth to internal systems of accountability to external resources for listening and engaging with the community. While the City has a long way to go to overcome its racist history, these types of resources and actions are active tools to center equity in mitigating impacts from climate change.
Office of Human Rights and Neighborhood Involvement
Every community should be required to have a dedicated team to equity, inclusion, and human rights. Using this model, municipalities can focus on integrating equity as a core value in a way that temporary ad-hoc teams cannot. With dedicated, full-time staff, this office has created the City's renowned Hate and Bias Toolkit, Belonging Training, stronger relationships with local Latinx communities, engaged critical internal anti-racism work, and has supported the City's role in safely centering the voices of local frontline communities and community-based organizations. This office's work permeates nearly every facet of the work the organization does as a collective whole. 
Climate Action Planning, Equity Panel
As the City sought to update its climate action plan in 2018, it heard from its community of the need to center frontline community voices in its planning. In 2019 the City of Eugene in partnership with six local community-based organizations piloted a unique strategy to better understand the needs of frontline communities and develop systems to equitably mitigate the impacts of climate change for underserved residents. Participating organizations were paid for their time and met ten times.  Ultimately this work informed a set of recommendations of equity-based actions included in the City's most recent climate action plan and was the impetus of an increased equity lens in the City's climate work.  In fact, the panel was so successful it is to be reconvened as climate action plan implementation efforts begin.
Community Engagement
Regardless of any tool a public servant could use to center equity in planning of any kind, if they do not listen to and reflect on the needs of the community, these efforts are in vain. A core tenant to internal practices within the City is the requirement to include community input on virtually every project.  While the degree of involvement varies by topic and project, the cultural expectation for staff to engage community input is evidenced by our Boards and Commissions, myriad public meetings, community showcases and campaigns, public forums at City Council meetings, and many other forms. Community engagement is not only a tool the City expects, but one to which our community demands and holds us accountable. This engagement is self-fulfilling as it drives us to improve our engagement practices in the future.
TBL Analysis
In order to change organizational culture impacting planning efforts, there must be tools for staff to use which standardizes the use of equity in planning.  The Triple Bottom Line Analysis is such a tool that the City uses to evaluate impacts and unintended consequences that City policies or actions may have on the community. Used among all six City departments, this tool evaluates every action by its impact on social equity (systemically, including impacts to health), environment (reducing pollutants and effects to the natural ecosystem), and local economy (job creation and resiliency). 
Core Competencies
When staff is expected by their leadership to continually grow and learn, the culture of the organization grows as a whole, which in turn steers the values that permeate the policies staff work to implement. Each City of Eugene employee is expected to develop 6 Core Competencies as they go about their work as public servants.  These include Trust & Confidence, Creative Work Environment, Respectful & Inclusive Work Environment, Self-Awareness and Emotional Intelligence, Wellbeing and Now & Later. These competencies not only improve work products and internal dynamics, but they also impact the ways employees engage their projects and community input.
There are those among us who will feel the impacts of climate change more quickly, more severely, and disproportionately to the rest. As COVID-19 has shown us, these impacts will come predictably, but unexpectedly making the present moment the perfect time to create plans putting equity at the forefront of emergency response and climate action planning. The above examples used by Eugene, Oregon's Sustainability Program showcase ways municipalities can center equity in their planning.
What is your community doing to focus on equity for frontline communities in the face of climate emergencies?