After the wildly popular Josh's Job Search and Josh's Job Search 2.0 we looked around for another Josh who wanted to work in local government and do informational interviews but we came up empty. Fear not! We found a Portland State MPA Student who is willing to continue the Josh legacy, however his name is Chris. So with some rebranding we bring you, The Job Search with Chris McKee.
Career Takeaways from Steve Hoyt-McBeth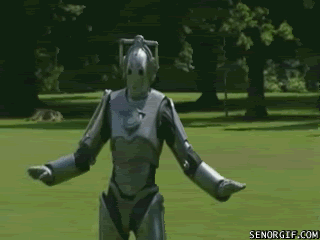 By: Chris McKee — LinkedIn and Twitter

To launch this new column, I decided to interview Knope of the Week award winner Steve Hoyt-McBeth (LinkedIn and Twitter) on the recommendation of Kent Wyatt. Steve has worked for the Portland Bureau of Transportation (PBOT) since 2006, as a project manager in the Active Transportation Division. He is also a Transportation Demand Specialist and manages SmartTrips Business. Before that he graduated from the University of Oregon and worked for nonprofits in Oregon and California, such as Southeast Uplift, the coalition representing the neighborhood associations of inner Southeast Portland. With these nonprofits he worked with local governments on land use, transportation, and energy issues.
For Steve, the best aspect about working in public administration is working in a job he loves.
Through the Active Transportation Division, he advocates using transportation methods other than driving alone, as well as increasing the safety of Portland' s road network. Bike Share and trail expansion are among the projects he gets to work on. His staff is mission-driven, collaborative, and happy to be at work.
Despite working in his dream job, there are challenges to working in a large organization such as the City of Portland. Decisions often need to be vetted up a hierarchical chain. Oftentimes that can slow the pace at which he can get something accomplished. For example, he's been working on Bike Share since 2007. While he comes from a background of public service and is familiar with the process, he warns the bureaucratic element can be frustrating for someone coming from the private sector.

Another challenge Steve warned me about is public involvement in a big city such as Portland. Residents have a myriad of different avenues to interact with the City, both positive and negative. They may also carry with them experiences with other governments, such as Multnomah County or the federal government. These experiences shape how you as a city employee are perceived in public meetings, whether or not you are aware of them.
Steve doesn't strike me as the type of guy who's daunted by these challenges, however. Few people I've talked to can rival his passion for alternative transportation, land use policy, or sustainability. Yet throughout the interview he remained approachable and easygoing. During our interview we got to nerd out about topics such as neighborhood associations and his work on Bike Share. People like him are proof that it is possible to love the work you do.
Here are some career-related takeaway points I walked out with:
While having technical skills such as an engineering background can be helpful in your career, at the end of the day it's about project delivery. Having good organizational and management skills is important.
Don't worry about finding the perfect job before you're 30. If you make a decision you're unhappy with it's not too late to change course.
The relationships you develop are your biggest calling card. Nobody will hire you based on where you get your Master's degree. Rather, your success is determined by the work you do and the relationships you develop.
Do work you're passionate about. If you don't feel a calling to your work you're not going to follow through and be successful.
Supplemental Reading
Josh's Job Search Becomes Chris' Job Search
Knope of the Week: Steve Hoyt-McBeth
Portland Bike Share Presentation by Steve Hoyt-McBeth