Cindy Dees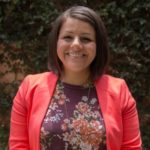 Director of Public Affairs, City of Sugar Land, TX
---
Favorite song from 2018:
"Thank U, Next" by Ariana Grande
Favorite book from 2018:
Build an A-Team: Play to Their Strengths and Lead Them Up the Learning Curve by Whitney Johnson
Proudest work accomplishment in 2018:
So many! I'll pick 2 – Officially launching the City of Sugar Land's first ever 311 Contact Center in March AND leading our Office of Communications through a transition from a heavy focus on traditional media to a strategy focused on enhancing our digital presence.
People who most positively impacted you in 2018:
Dana Berchman of Gilbert, AZ – her entire team in the Office of Digital Government at the Town of Gilbert is awe-inspiring. Check them out!
New Year's Resolution(s) for 2019:
Start running again! And don't be so hard on yourself…;)
Prediction(s) for 2019:
It's going to be a busy one.
What question(s) should we ask on the next new member questionnaire?
More about innovation.