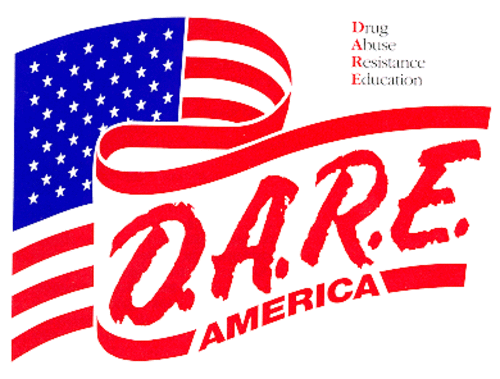 By Kristina Ashton, City of Fort Worth, TX, Budget Analyst, LinkedIn and Twitter
I never liked the show COPS television series. (The show was a documentary/reality legal series that follows police officers, constables, sheriff's deputies, federal agents and state troopers during patrols and other police activities including vice and narcotics stings.) As an 8-year old, I thought the show was boring and repetitive.
In fifth grade, a Drug Abuse Resistance Education (DARE) officer visited my elementary school where the majority of students were white but there was a growing number of Hispanic students. The D.A.R.E officer immediately tried to dispel the stereotypes of police officers that we might have learned from watching COPS. The D.A.R.E officer showed a video depicting the typical day of a police officer in our small community. The "bad guys" in the video were being cited for minor violations such as speeding and seat belt violations – not quite serious crimes such as domestic abuse or cocaine possession that face many police departments. Everyone depicted in the video was white, expect for one, which was a pig. The pig made a cameo as police officers tried to catch it after it snuck out of its owner's backyard.
The white criminals depicted in the D.A.R.E video clashed with the COPS stereotype of criminals being mostly black. I realized that in my town the bad guys lived near me and had similar backgrounds to me. This was eye-opening to me and changed my narrow perspective of bad guys that I had developed from pop culture.
After I read Christian Williams' (Goodyear, AZ) article about dispelling racial stereotypes perpetuated by pop culture, I realized that I wasn't the only one influenced by COPS.
Each of us have met people who carry with them preconceived notions of other groups of people. They think a certain way about Muslims, short people, females, etc. They are quick to write off their prejudices with excuses such as, "It's okay, because I have a ton of Muslims friends so I know what they are like." It is amazing how these stereotypes break down when we learn more about an individual as opposed to the group we associate them with. That is why I support efforts to thoughtfully diversify organizations.
I know that diversity is more than skin color and religion.  I know that finding the "best" worker is more than filling a quota. It's more than achieving diversity, it's about creating an inclusive working environment for employees. A diverse work group improves how employees deal with each other and the public.  As Mellody Hobson notes, "It is worth making that effort to be color brave."

(This is one of my absolute favorite TED talks, by the way.)
As Mellody says in the TED talk, surrounding ourselves with different types of people is the challenge we need.
Supplemental Reading