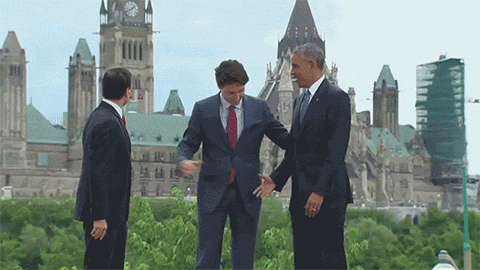 Today's Morning Buzz is by Kirsten Wyatt
What I'm Reading: Just finished Where the Crawdads Sing by Delia Owens.
What I'm Watching: Real Housewives of Atlanta season finale
What I'm Listening To: Getting ready to plane-binge some Throughline podcasts
---
Here's a fun fact about the founding of ELGL: I didn't want to do it.
I've known for a long time that I'm a classic introvert – every Myers-Briggs I've taken plants me squarely in the "I" column, and I've always needed a lot of quiet time to recharge to be my best self, friend, worker, and mom.
But, I've also chosen a career where I do a lot of public speaking, community outreach, and managing people, so many ELGL members are surprised that I'm an "I" and not an "E."
Many years ago, Kent and I were in complete agreement that the lack of community and networking in local government was disappointing, especially in our densely-packed part of Oregon where there are a lot of cities, counties, and special districts close by and information sharing should be easy and accessible.
But when Kent suggested that we invite people together for a networking lunch, my answer was, "do we have to?"
Don't get me wrong: I love gathering with people to talk, share ideas and have a good meal. I love making connections with interesting people who are doing great work and I love asking a lot of questions to learn more about them and their process.
But it was the word "networking" that made me nervous. My prior experiences in gradate school and a few years of working weren't fun. I didn't love exchanging business cards, small talk, weird social hours at conferences, those awkward conversations trying to figure out what to say, or reaching out cold to people I wanted to learn from but hadn't met yet.
Ultimately, I agreed to help organize the lunch with Kent and it was delightful. Sixteen of us had authentic conversations, connected with each other, shared what we were working on.  And from there, ELGL was born.
---
Adam Grant's Work-Life podcast is excellent, and his recent episode on "Networking for People Who Hate Networking" was particularly good. It spoke to many of the ways that I personally network, and also to ELGL's approach to growing this organization. Here are a few takeaways:
Skill Building & Information Sharing
The reason ELGL focuses a lot of time on blog series writing and information sharing is because we believe that sharing what you know is the best way to grow your local government network.
Social media makes it so easy for information sharing: when you know something, you can write about it and post it on LinkedIn as a way of showcasing your skills, helping other people learn from your experience, and connecting you with others working on the same projects.
To me, this is so much more authentic than meeting up once a year at a conference, exchanging business cards, and then hopefully finding ways to connect from that interaction.
It also speaks to my introversion, that I can build a strong network by sharing what I know, and supporting people who are sharing their knowledge too.
The networking concept of perpetual learning and information sharing is so much easier than mustering up the courage to mingle.
This also relates to Kent's early observation when ELGL was forming that local government is the original open source network – almost everything we do can be shared, copied, duplicated – and in doing so, we're also building stronger government because we're freely taking what we know and helping others adapt and use that knowledge for their own organization's gain. THIS is a networking concept that I can get behind.
Hard Work
Another networking concept that I subscribe to is hard work. We've seen this in spades over the years with ELGL. Some of the people who I most whole-heartedly endorse and recommend for jobs when I'm asked, as the ELGL members who have taken on some meaty projects for us, or have shown a willingness to learn and try new things to help ELGL.
Here's a timely example: this week alone, we have 29 members representing ELGL by organizing and speaking at two #ELGLInspire events and the NFBPA Forum. Their work is (see above) skill building and sharing information.
Recommending any of these members for jobs or advancements is really easy because they've used their professional affiliation to show their intelligence and work ethic – they weren't "too busy" to share their expertise with audiences who are seeking out more local government learning.
Two more examples: Zach Navin is managing two #ELGLInspire events this spring on his own, and Jordan Lester is helping the ELGL board of directors with the first-ever ELGL Strategic Plan. These members are illustrating their work ethic to grow their professional network.
Authenticity
Ultimately, what made me initially say "yes" to the idea of hosting that first ELGL lunch, was my belief that authentic connections improve local government. That professional associations can strengthen and improve local service delivery and professionalism.
That's why I am always looking for ways for ELGL members to connect for bigger purposes than just networking.
Coming up, we have #ELGL19, our annual conference and our most traditional approach to networking – live, and in person and not online only. We also have more Supper Clubs planned this spring, and coming up later this week: an announcement about the Fall 2019 learning series that your local government organization can participate in.
It's my hope that these are all meaningful and authentic ways to connect that speak to all personality types – and especially people like me who get more nervous about walking into a conference hall. Similar to our prior year events, we'll have opportunities and structures in place to support members so they can maximize their learning and networking, making connections that improve local government service.
---
What are you personal best practices for networking? Anything I should add to this list? Comment or tweet at me with your ideas!
---
Read more about the founding of ELGL.