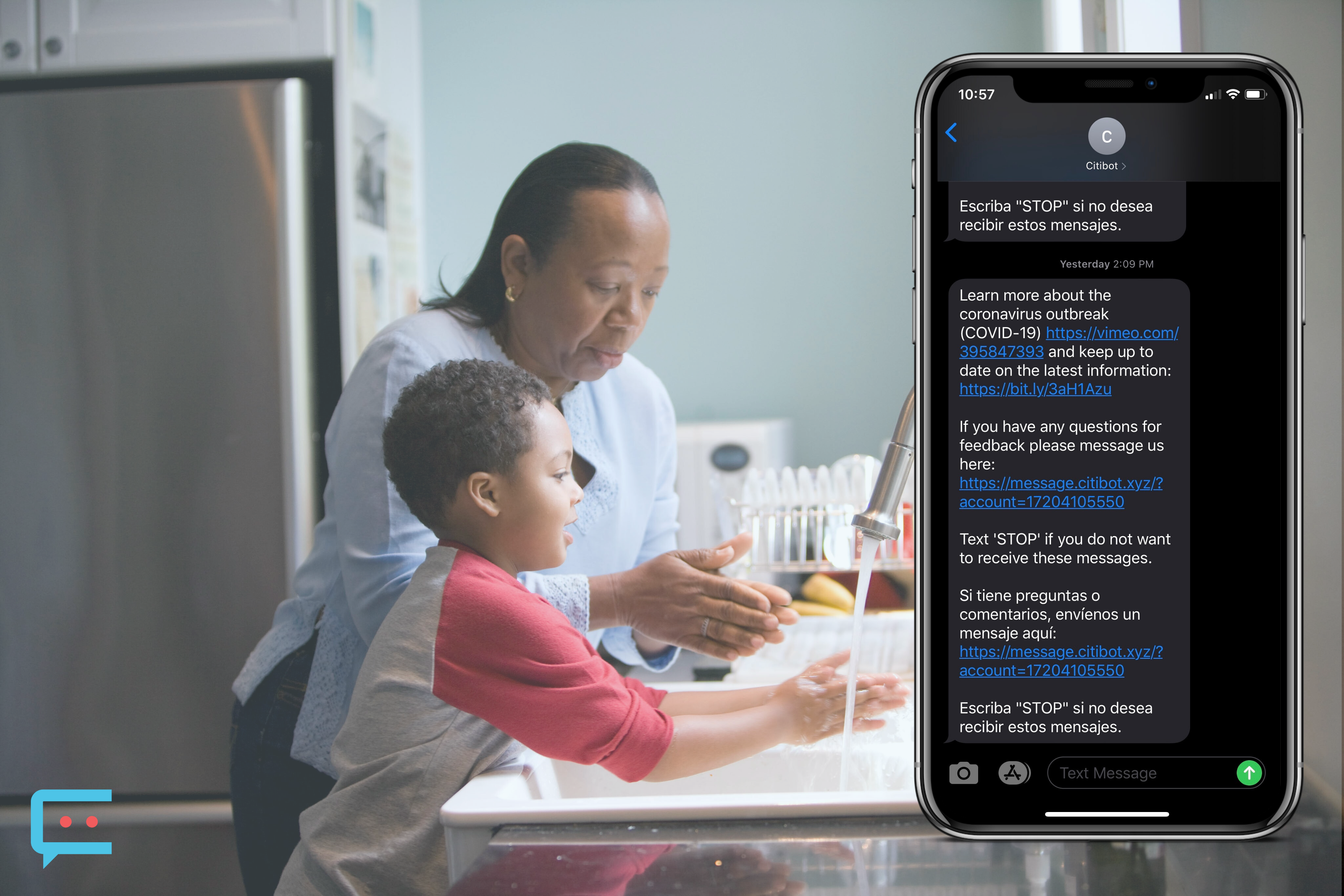 This information is included on ELGL's crowdsourced local government resources page for COVID-19/Coronavirus information.
---
Submitted by ELGL member Alex Cottingham, Marketing Director at Citibot. Connect with Citibot: Twitter, Facebook, Instagram, LinkedIn, Website
---
The Citibot team, much like yourselves, have continued to see an increase of COVID-19 cases being confirmed in the U.S. as it spreads into more communities. As a result, we have decided to offer our push SMS notifications product for FREE for 60 days in an effort to help keep your citizens informed and limit the spread of the coronavirus.*
Our goal is to provide you with a tool that will help you communicate the latest information to your citizens in the most effective and accessible way possible.
Push SMS Notifications allow for two-way communication with your residents. Cities/counties can send out an update to citizens via text message and Citibot provides a direct channel for them to reply back. Earlier this week, the City of Boulder, CO used our Push SMS Notifications to update their residents with a customized message in both English and Spanish.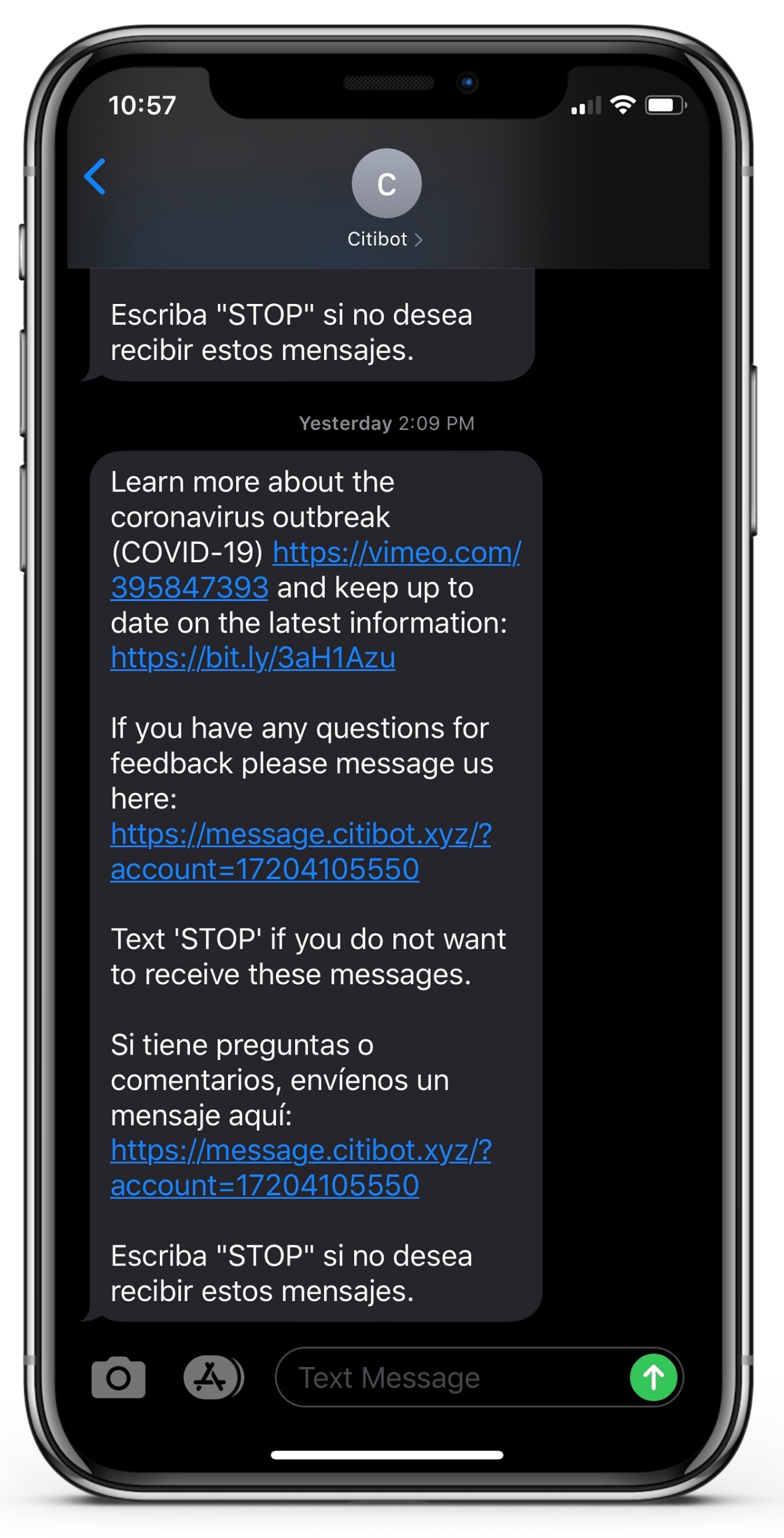 If you want to learn more about using our SMS Push Notifications for free for 60 days, you can book a call directly by clicking here. In the meantime, our thoughts are with you all and those who are being affected.
FAQ
Is it really free? Yes! We are waiving our implementation fee and there's no upfront contract commitment required to start using push SMS notifications.**
Why is Citibot offering this for free? We want to help cities help keep their citizens informed to try and slow down the spread of this disease.
How long will it take to set up? Once your city has approved it, you can start sending text updates to your citizens in less than 5 days.
*Offer is limited to the first 25 customers
**Service is free for the first 10,000 messages per month per customer. There is a $100 fee for each additional batch of 10,000 messages per month