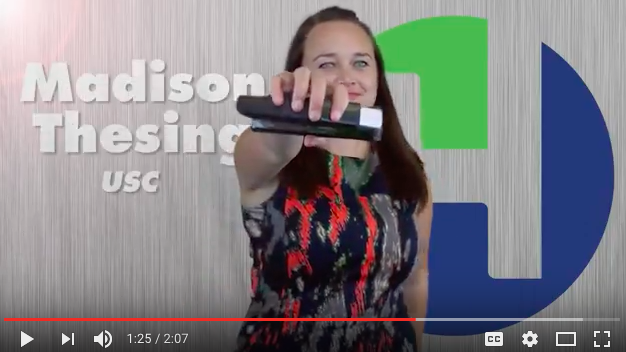 [vc_row][vc_column][vc_column_text]Here's the latest and greatest video from ELGL All-In Member and #ELGLPopUps sponsor, City of Hillsboro, Oregon. In this video, they provide some creative inspiration on how local governments can use video to highlight important programs like their Public Service Fellows program: 
---
Have you ever wanted your own fancy sports intro video, like the videos that highlight NBA or NFL players at the beginning of a game? Three college graduates working for the City of Hillsboro, Oregon now know the feeling thanks to a new video that spotlights the city's inaugural Public Service Fellows.
With a wink and a nod, Hillsboro has produced a hyped-up, ESPN-style video that introduces the three young fellows, who will spend the next year working full-time with benefits in Hillsboro's City Manager's Office, Economic Development Department, and Parks & Recreation Department.
Hillsboro continues to taking a leading role among local governments in developing homegrown youth talent through its Youth Development Program. The city also has been known to take calculated risks in spotlighting its friendly culture and fun working environment (see the Hillsboro Police Department Chief recruitment video).
You can watch more of Hillsboro's videos on the city's YouTube page.[/vc_column_text][vc_video link="https://youtu.be/spqort99rFc" el_width="70″ align="center"][/vc_column][/vc_row]