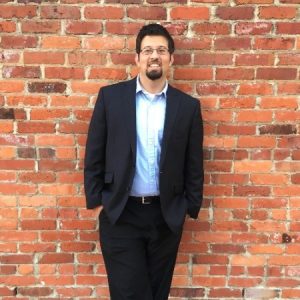 Rafael Baptista is the Strategic Planning and Performance Analyst for the City of Raleigh, North Carolina. He is a contributing author to Careers in Government. He holds a Bachelor's of Arts Degree in Politics and Spanish from Willamette University where he was a member of the debate team. He is also a proud MPA graduate of the University of North Carolina -Chapel Hill. He can typically be found on the soccer pitches of North Carolina or on Twitter. 
---
Recently, ELGL posted its first-ever Diversity Dashboard and the results interesting and terrifying. I had the opportunity to dig through the data and do some analysis. A couple of big takeaways for me is that there is a terrifyingly lack of racial and age diversity within local government CAO's and that we can and need to do something.
   Racial Diversity among CAO's
The data indicates a significant lack of racial diversity in the CAO office. According to this dashboard, only 1.87% of CAO's are Black or African American and only 1.45 percent are Hispanic. This compares to 12.6 percent of the national population being Black or African American and 17.3 percent of the national population being Hispanic or Latino. Think of it this way about 30% of the national population is Hispanic or Black/African American while only about 4 percent of CAO's are.
The data indicates a large disparity in the levels of minority representation at the most senior levels of local government. As a Latino male and an aspiring local government CAO it disappoints me, but unfortunately does not surprise me, that there is so little minority representation. It is hard for the local government management profession to truly be inclusive and have credibility within minority communities when the profession itself is so unrepresentative.
   Age of CAO's
This is probably not a surprise to many but the median age of CAO's is 56 meaning that half of CAO's are over the age of 56. Only 25% of CAO's are under the age of 46 and over 25 percent are at least 63 years old. This means that there are as many CAO's over 63 as there are under 46. This data indicates that over the next decade there will be a great opportunity to diversify the CAO ranks as the current class of CAO's begins to transition into retirement, this is especially true as we see that Black or African American CAO's tend to be younger as a group compared to other groups.
| | | | | |
| --- | --- | --- | --- | --- |
| Quartile | Black or African American | White | Hispanic | All |
| 25th percentile | 45 | 46 | 47 | 46 |
| 50th percentile | 53 | 56 | 56 | 56 |
| 75th percentile | 59 | 63 | 62 | 63 |
   We need more data
After looking through all the data, the question I keep coming back to is why is this happening? Why is diversity something that has so much room for improvement within local government management? The honest answer is that the diversity dashboard does not answer the questions, it helps us ask better and more focused questions and puts solid numbers into a compelling narrative. We need to understand how and why this is happening. I constantly hear people say that a problem is that women and minorities are less likely to apply for CAO jobs, but is that true? Perhaps the issue is that women and minorities are applying but less likely to get a job offer, we don't know with the current data.
I encourage ELGL to keep up the great work of the diversity dashboard and challenge it to dig deeper and continue working to find data on CAO recruitment processes as well as data on the CAO pipeline to better understand the root cause of the problem.