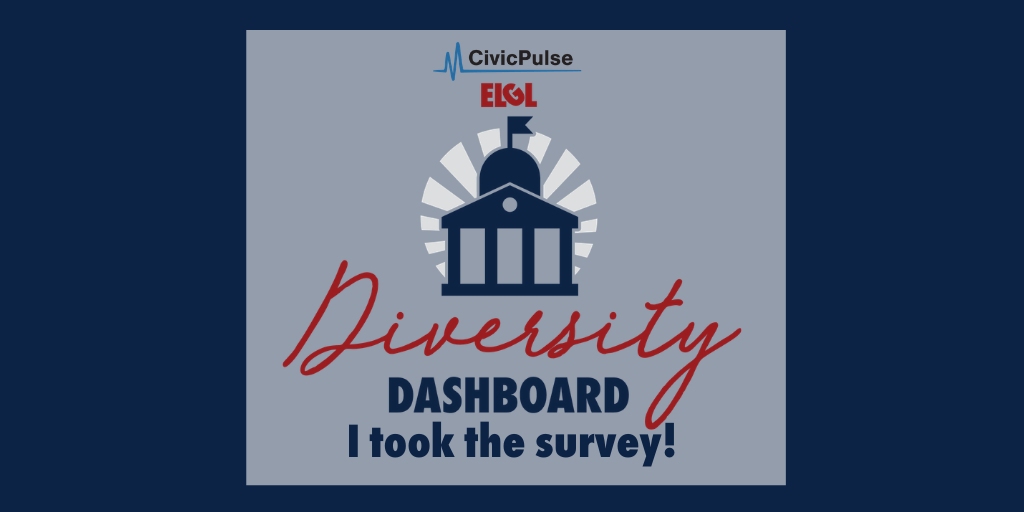 This year's ELGL Diversity Dashboard survey launched on June 17, 2020 and since then, we've received 167 responses! Although the survey will continue to be available for new responses for the next few months, it's interesting to see what kind of data we've received so far.
This post on respondent age is the first in a series of posts about the data we are receiving in the Diversity Dashboard and how you can help encourage other local government leaders to help us make a more representative data set for this year's Dashboard!
---
One key question we've asked all three years of the Diversity Dashboard relates to age. This year, we changed the question slightly to use five-year ranges for birth year to make respondents more comfortable than asking them to provide a specific birth year, but the intent remains the same.
In local government, it is important to have decision-makers with a variety of ages as this leads to better decisions through a diversity of viewpoints and experiences.
So far, 53 percent of respondents were born in the 1980s or later, something that will likely be a surprise to anyone who has worked in local government.
In order for the Diversity Dashboard to be as representative as possible, we need help attracting respondents from throughout local government leadership.
Of the remaining 47 percent of respondents, 27 percent were born in the 1970s, 14 percent were born in the 1960s, and the remaining six percent were born before the 1960s.
Local governments do not need to be members of ELGL to complete the survey. Please be sure to fill out the survey as soon as possible and feel free to share it with others in your local government network or complete it for the leaders in your organization!
We're collecting data on all local government leadership positions this year, so the Diversity Dashboard is even more reflective of the demographics of community leaders.
We're also looking for state-level champions to encourage completion of the ELGL/CivicPulse Diversity Dashboard survey. Serving in this role is easy: you will interact with other state champions to find new ways to engage people in your state to take and share the survey.
We'll use a Slack channel, check-in calls, and social media to spread the word about the Diversity Dashboard. ELGL will provide you with information and resources to explain the Dashboard and why it's important.
We hope you'll join us in leveraging each of our respective local government circles to make the Diversity Dashboard the most representative survey on the diversity of local government leadership yet.