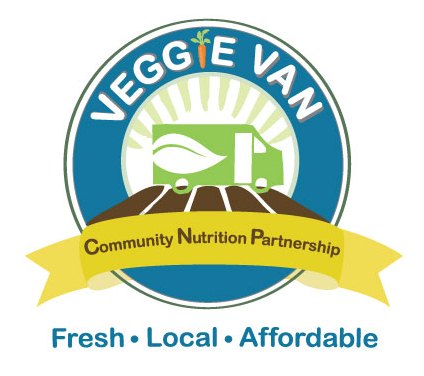 The Outsider's View is a column written by Brittany Bennett (LinkedIn & Twitter), Development, Policy and Impact Associate at Self-Help, on community development and other topics she finds relevant and interesting, usually with examples from North Carolina.

As a follow-up to this column I wrote for ELGL's partnership with GOVERNING, I wanted to share an example of an innovative local government program that is improving healthy food access for low-income women.
Durham County Public Health Department (DCPH) began the Fresh Food Prescription program (FFRx) as a result of funding from the North Carolina Public Health Association which awards annual grants to five counties for maternal and child health programming. FFRx is fully funded by grant dollars and covers the cost for 35 women. These women participate in a 10 week support group program during pregnancy and receive weekly prescriptions to a mobile produce market that parks in front of DCPH, giving program participants easy access to fresh fruits and vegetables.
DCPH nutrition program manager, Kelly Warnock, says pregnancy is a time when women can be more easily influenced to make lifestyle and health changes, which was a reason for choosing to limit the program to pregnant women. Also, since pregnancy is also a finite period of time, it's easier to discern whether there are improved health outcomes through evaluation, monitoring, and pre- and post-tests. Another key factor is that mothers' food choices during pregnancy influence children's taste buds and what foods they will enjoy later in life.
How does the FFRx program work?
Grant dollars cover the cost of two 10-week sessions with a total of 35-40 women.
Sessions start when participants are three months pregnant through delivery, with one final session six weeks post delivery.
Sessions include nutrition education, recipes, and cooking demonstrations.
Program participants fill their prescriptions at Veggie Van, a mobile grocer that parks outside DCPH one day each week as well as in other locations around town.
Participants pay a $2.50 co-pay using cash, checks, or SNAP/EBT
Why should local government leaders outside of health departments care about and support programs that improve healthy food access?
By supporting local businesses like Veggie Van that source from local farmers and food aggregators, Durham County is also supporting the local food system, which is an economic development opportunity. A vibrant local food system means more quality jobs and opportunities for businesses at various levels, from grower to consumer.
Finally, poor access to healthy foods is a human capital issue because it affects our ability to be fully productive at work or school. We need healthy citizens who are able to reach their full potential and contribute to our communities for years to come. Local governments can help make sure that the ability to do so should is determined by what side of town we live on or how much money we have.
Learn more about Durham's FFRx here.