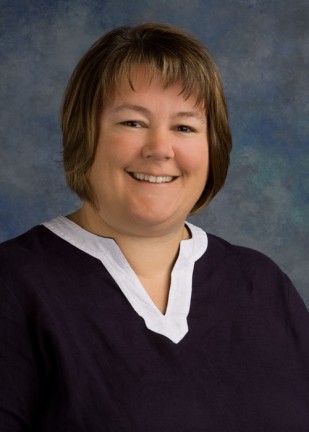 [youtube http://www.youtube.com/watch?v=V1kNF4M-HlU&w=560&h=315]
We heard from Milwaukie Mayor Jeremy Ferguson in our first edition of the Elected. Mayor Ferguson discussed Milwaukie's flirtation with the Yakima Bears. Today, we hear from Aron Carleson, Hillsboro Council President who was part of the effort in bringing the Bears to Hillsboro.  Tonight is the first home game for the Hillsboro Hops and Aron will be part of the team throwing out the first pitch. ELGL provided some unsolicited advise on pitch selection and discussed how she will measure whether the Hops have been a good investment for the community.
For those of you on Twitter, you may be familiar with Aron as she is an active tweeting about  community news and news about her family. (Congratulations to her son who graduated high school last week.)
In our interview with Aron, you will hear why we should move our small business to Hillsboro, whether she would recommend her children run for elected office, and the strangest requests she has received as an elected official.

Current Positions:

Council President, City of Hillsboro; Executive Director, Hillsboro Schools Foundation; and Volunteer, Hillsboro Chamber Leadership Advisory Council
Education:

 Linfield College, BA, Speech Comm/Sociology
Get Connected with the City of Hillsboro

: Twitter, and Website

Councilor Aron Carleson was appointed to the City Council in the summer of 2006 to fill a vacancy created by a resignation. She was elected to the position in November 2006 and reelected in 2010. Community service has always been part of Aron's life and she considers serving on the City Council a terrific honor. Aron has been Council President since 2009.
Aron is the Chair of the Transportation Committee. She is also the Mayor's alternate to the Metropolitan Policy Advisory Committee and the new Reserves Steering Committee for Metro. And she is currently a member of the Hillsboro Chamber of Commerce's Leadership Advisory Committee.
She has served on many Hillsboro School District committees including the District's strategic planning team, Citizens Curriculum Advisory Committee and the Budget Committee. Before being appointed to Council, Aron served on the City's Planning Zoning and Hearings Board.
Aron and her family have lived in Hillsboro since 1994. Both of her sons are successful graduates of the Hillsboro School District. She has a bachelor of arts in Speech Communications and Sociology from Linfield College. She is currently the Executive Director of the Hillsboro Schools Foundation.
Lightning Round
First concert:

 

     
Stray Cats & INXS at the Paramount Portland Theater
[youtube http://www.youtube.com/watch?v=YLwqaAJgFsI&w=420&h=315]
(Complete the sentence) Before I die I want to…….
Be able to speak fluent Italian
Favorite Hillsboro restaurants:     

  
The Reserve,
Venetian,
BJ's,
Insomnia, and
Vertigo (not a restaurant as you bring in your own… but I can't leave it off my list!)
Dream job as a child:  
Radio DJ
Book you are currently reading:     
Dan Brown's Inferno
Describe the inside of your car:
papers, council packets, maps, brochures, and dirt from various nursery plants.
Q & A
Your top three accomplishments as a city councilor.
[youtube http://www.youtube.com/watch?v=Ueo2_gxn37s&w=560&h=315]
We brought baseball back,
Increased transportation funding and
Still working on it: opening up the community to what council does.
ELGL became familiar with you through Twitter. Many electeds avoid Twitter or have a staffer "tweet" for them. Talk about your feelings on the importance of social media. Your favorite Twitter feeds? Are Portland area government maximizing the potential of social media.
I think Twitter is an amazing communication tool. For the most part, people don't hide behind fake names like they do on blogs. Information can spread very quickly and you can control the message you first send out… but then… it's 'out there.' I follow councilors and mayors from all over the country and they share some great ideas. I also follow a lot of non-profits and even some motivational speakers. I also like pop culture, so throw in some fun ones to not make the feeds so heavy.  My favorites are @mental_floss, @MikeBloomberg, @Salem_Statesman, @CityofHillsboro, @HillsboroHops, @HlsboroReporter
As a city, we should tweet more. It's the fastest way to find out if people are OK when you have seen an accident, or be alerted to road closures. Let's show people what their money is being spent on! We have high standards for our city roads and work hard with the County and State to improve the infrastructure in our community. Let's share the good and the bad. Record the feedback. We are a high tech community!
I can't imagine having a staffer tweet for me. They are my thoughts only. I've made calls to warn staff about what I have tweeted on occasion, but sink or swim, it's my name on it! No excuses. Electeds need to do a better job at TWO WAY communication so listen to people with this easy format. If it is a staffer or employee of a company/newspaper… try to follow that person directly on twitter as well.
ELGL is hosting its inaugural conference next October. Give us three recommendations for speakers or topics.  
Communication is a big deal for me. How to communicate, how to read nonverbal, the importance of written communication and more.
I would love to hear from Peter Wong of Statesman Journal on following the legislature and social media. He's a prolific tweeter.
One person who is in NYC but would be a big WIN is James Anderson @jmsndrsn. He is the head of the Bloomberg Philanthropies government innovation portfolio. Very dynamic. Locally, Dr. Rick Kirschner @DrKND. He's in Ashland and has some great books on dealing with people.
[youtube http://www.youtube.com/watch?v=TkwPSpPDL-0&w=560&h=315]
The work-life balance is a battle many of our members face. Talk about how you managed raising a family while being an elected official and community volunteer.
And on top of all of it, I have a full time job! My family is very involved in all that I do. Of course my kids would tell you there are "voluntold" to participate. We do community events as a family and I ask their opinions. All the grandparents live in the area, so we are very lucky to have support. We have been volunteer lobbying for school funding to the legislature since they were in kindergarten, so they really don't know any different. Our oldest son is now an RA and was the student body treasurer at Century High School. He participated in Leadership there and our other son just graduated from Century as Senior Class President and Editor of the newspaper. My husband is active in the corporate culture at his workplace and is very involved in the ORCC running circuit with his co-workers. Our dining room table serves as a hub for a lot of our work and together time.
How will you determine whether the Hillsboro Hops have been a benefit to the City of Hillsboro? And more importantly, have you been practicing to throw out the first pitch? We recommend going with a knuckleball.
Ha! I just want to get it over the plate without a bounce or hurting anyone!  I used to play catch with my kids when they were little, but when they started breaking my bones with their pitches, I gave up.
[youtube http://www.youtube.com/watch?v=wfLIyT8HExY&w=420&h=315]
The City of Hillsboro has already won with the Hops moving in. The buzz around town has been huge. Everywhere I go, people ask about it. When are the games? What is the cost? How did you score a baseball team? We have also seen an increase in businesses that want to ride the media wave. Non-profits have already benefited from ticket donations for their auctions. Businesses are scheduling 'nights' at the game as team building for their employees. Shops around the stadium are gearing up their employees for some busy times!!
Three and four years down the line when it is a family destination or the go-to place after work during the summer, we will all be the winners.
Give us a few of the strangest requests that you've receive as an elected official.
After seven years… everything just seems normal! We get asked to install speed bumps all the time. Seriously. We could have one every two blocks in the entire city if we did it.
I've been asked to sit in a dunk tank. The mayor has ceremoniously broken a sake keg.
The city is in charge of the Pioneer Cemetery and our recorder has to go out and step out graves (measure the locations) when the need arises. This is the same woman who administers the oath of office to elected officials, police, fire…
Definitely the strangest to me has to be around the animal ordinances we did. Half of Hillsboro residents live in properties under 7,000 sq ft lots. People wanted to keep bees, pigs, pony's, llamas, cows, and chickens at their homes no matter the size of property. We heard one story after another at community meetings about pet llamas and goats. In the past several decades, I have never owned anything other than a goldfish. The PC thing to say about it is that I'm impressed with people's passions and certainly welcome the opportunity to be educated about farm animals in a high-tech city.
Pretend that I am a business owner with 20 to 30 employees and I want to relocate to the Portland area. Why should I choose Hillsboro?
Hillsboro is a full service city with great parks, schools, and a welcome community atmosphere in every part of the city. Your employees will easily find a positive work-life balance in an environment that is well cared for. We have an open government that is run by people educated and trained in their fields of expertise. We have more than two dozen parks, 35 schools, two hospitals, a private airport, and a professional baseball team!
Would you encourage your children to run for elected office?
Too late! Both of my kids have already run for offices in their schools. I'm not sure if they will pursue public office in the future, but if it is right for them, I would support it and even go door to door for them!
In your opinion, is there a deficit of women who running for elected office?
YES! However, I will always vote for and endorse the 'best candidate' and not just because it is a woman. That being said, is it because we take ownership of managing our families, careers and others so that we don't take the time to run? Is it the difficulty of facing a negative campaign?  I think we need to work harder at boosting up women in government. 'Empowerment' for women has a negative connotation, but that's exactly what is needed. Many of our great women leaders became involved through advocating for their own children. Women need to see it is OK to step up to elected positions as well as serve in leadership capacities on boards and commissions.
What question(s) should we have asked you?
My first car? Favorite teacher? Worst mistake during council?
You've asked some great questions and I'm sure I've given our staff some cringe worthy responses!  I'm looking forward to reading what others had to say. THANKS for the opportunity!
Supplemental Reading
[youtube http://www.youtube.com/watch?v=dhoELTrQnGE&w=560&h=315]