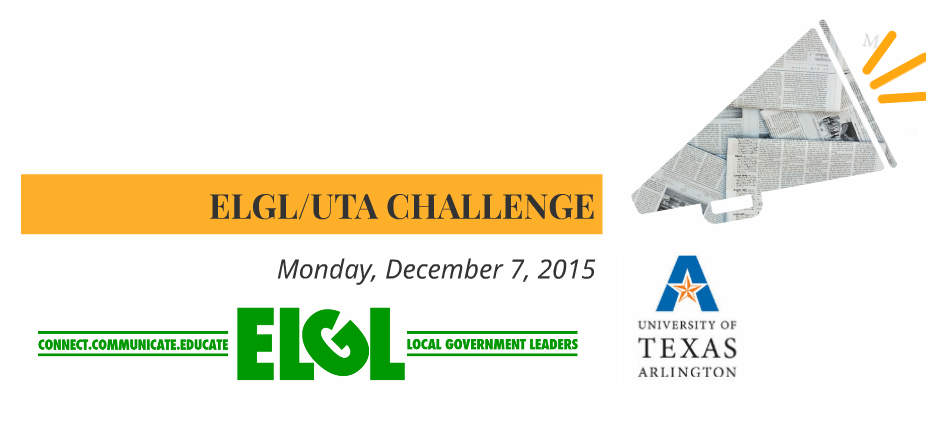 That's a wrap! Below is a summary of the 2015 ELGL & UTA Challenge. The collaboration was the first of its kind between ELGL and an academic institution. We look forward to building off its success with UTA and other academic institutions.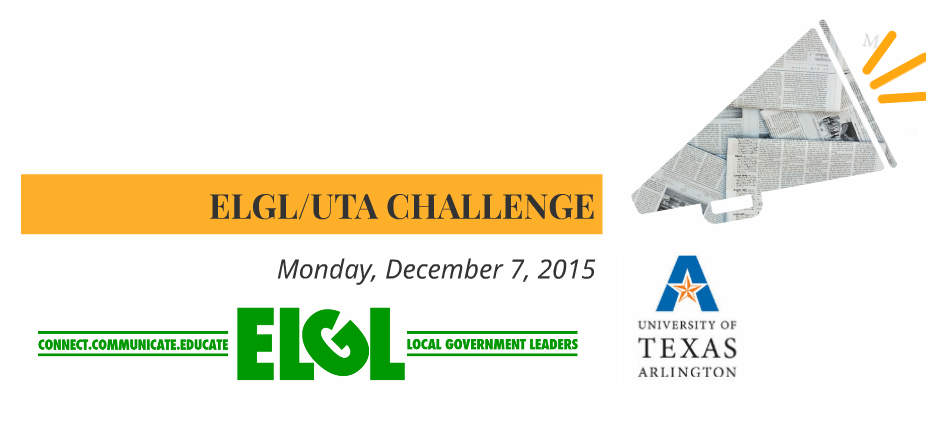 Background: ELGL issued the Local Government Challenge to Dr. Colleen Casey's class of Ph.D candidates in the Department of Public Affairs in the College of Architecture, Planning, and Public Affairs (CAPPA) at the University of Texas at Arlington. Before we began the challenge we first had to understand what was important to #localgov professionals. To do that. we issued a survey asking ELGL members to rate the Top 5 Issues in local government.
Survey: ELGL-UTA: Top 5 Issues in Local Government Survey July 20
ELGL members decided the top five issues in local government management based on the results from the survey. This survey was a list of issues predetermined by ELGL leadership. From the top five, Dr. Casey chose an issue for her class to address and her students grouped together and worked to provide solutions.
The results from the Top 5 Issues in Local Government survey was COMMUNITY ENGAGEMENT with 70.83% of ELGL members surveyed putting it as the highest priority.
Citizen (Resident) Input, Community Engagement, Communication to constituents 70.83%
Solutions to Fund Infrastructure 60.42%
Succession Planning and Knowledge Transfer 54.17%
Workforce Diversity (Gender and Ethnic) 39.58%
Staying up-to-date on Technology 39.58%
The Challenge: Now that we had a topic, the next step was setting guidelines for the students to better understand what we wanted them to accomplish. To achieve this, we identified 4 major areas of local government that were in need of #localgovsolutions to Community Engagement. The student groups would choose one area in particular and focus on that for their reports.
Below are the four areas of focus. Student groups chose one:
Annual Budget Process
Infrastructure Investment
Planning & Zoning
Emergency Preparedness
CHALLENGE ISSUED September 13
The five student groups were assigned ELGL member advisors to assist in the research and planning of their #localgovsolutions. Advisors also served as an experienced professional to provide guidance and institutional knowledge on the inner workings of local government.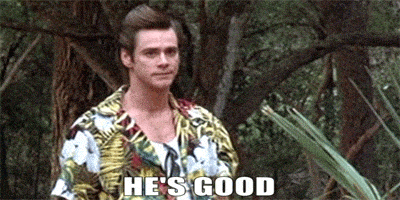 Team 1: 21PAInnovators
Topic: Annual Budget Process
Advisors:
Stacy Schweikhart, Community Information Manager, City of Kettering, OH
Kevin Amirehsani, Policy & Program Manager, Engagedpublic
Team 2: Team Avengers
Topic: Infrastructure Investment
Advisors:
Julie Underwood, Assistant City Manager, Daly City, CA
Ben Kittelson, Budget & Management Analyst, Guilford County, NC
Teams 3: MetroMavs
Topic: Emergency Preparedness
Advisor:
Kirsten Wyatt, Assistant City Manager, West Linn, OR
Team 4: Organized Chaos
Topic: Emergency Preparedness
Advisors:
Ryan Adams, Assistant to the City Manager, Irving, Texas
Brittany Bennett, Development, Policy, and Impact Associate, Self-Help in Durham, NC
Team 5: PhDeterminators
Topic: Emergency Preparedness
Advisors:
Brian Southey, Management Analyst, Elk Grove Village, IL
Harrison Wicks, Management Analyst, North Central Texas Council of Governments
Progress Report: ELGL/UTA Local Government Challenge October 27
Once the projects were submitted in late November, the Evaluation Panel, made up of ELGL members from around the country, reviewed and scored the student group reports, videos, and executive summaries.
 Evaluation Panel – Judges
Lisa Goldman, City Manager, Burlingame, CA
Alex Khojikian, Deputy City Manager, Half Moon Bay, CA
Phillip Smith-Hanes, County Manager, Humboldt County, CA
Shannah Hayley, Director of Marketing & Community Engagement, Plano, TX
Matt Wojnowski, Asst. City Manager, Altus, OK
From this review process, a winner was selected based on a range of criteria including feasibility, practicality, inventiveness, and overall presentation quality. The Final Report below highlights the Winner and the Award Presentation was presented in class to the student groups as a culmination of all the hard work completed throughout the semester.
Each of the student groups had their #localgovsolutions highlighted in an ELGL article, concluding with the WINNER Organized Chaos' #localgovsolution in Emergency Preparedness.
Organized Chaos will have the opportunity to present their #LocalGovSolutions in an upcoming Webinar. The time is currently TBD but keep a look out for a webinar in the next couple of months!!
A round of applause is in order for everyone that participated in this challenge! Well done!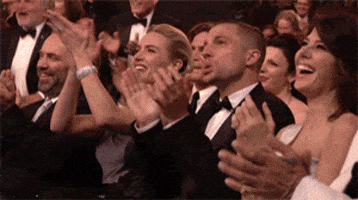 Supplemental Reading