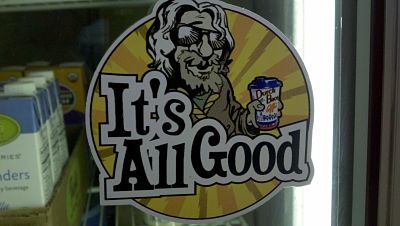 #ELGL15 Working With Local Government & Growing Local Businesses
Local governments everywhere are figuring out the best way to work with and grow local businesses. The CEO of Dutch Bros. Coffee will start the day with a conversation on the company's story and how they grew into the company they are today. Link: #ELGL15 What You Need to Know.
Background
Dutch Bros. is a privately held drive-through coffee chain headquartered in Grants Pass, Oregon, with company-owned and franchise locations throughout the western United States. Dutch Bros. is the country's largest privately held, drive-through coffee chain,with 245 stores in 7 western U.S. states.
Dutch Bros. Coffee has always focused more on people than the bottom line, with a desire to transform lives rather than conduct transactions. In 2011, the company donated more than $1 million to nonprofit organizations, including local food banks, the Muscular Dystrophy Association, American Cancer Society and Boys & Girls Clubs of America.
More on Dutch Bros.
The heart of Dutch Bros. success
A chat with Dutch Bros.'s Travis Boersma
America's Fastest Growing Coffee Chains
Dutch Bros. Coffee Raises Over a Quarter Million for Muscular Dystrophy Association
Inside the Disruptive, Rule-Breaking Marketing of Dutch Bros.