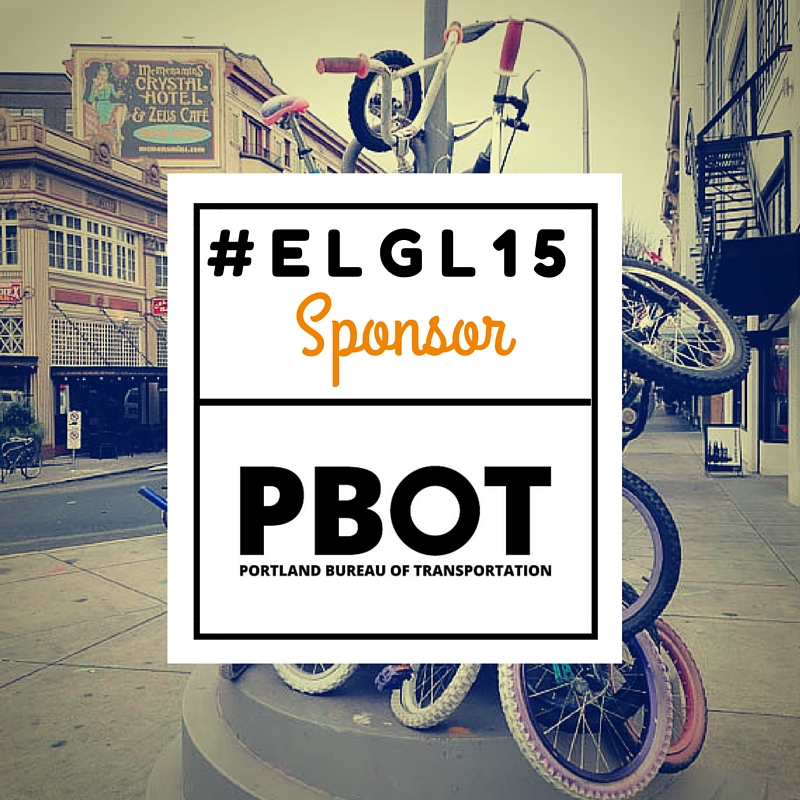 Let's shift it in to top gear for another #ELGL15 sponsor:
The Portland Bureau of Transportation (PBOT) keeps Portlanders moving by planning, building, managing, and maintaining an effective and safe transportation system that provides people and businesses access and mobility. An active supporter of the #13Percent movement, PBOT highlights the Women in Maintenance who keep Portland residents on the move. PBOT Director, Leah Treat, shared her philosophy on leadership and her own career path last year at #ELGL14.
PBOT is committed to safety through Vision Zero: their effort to move towards zero traffic-related fatalities in the next ten years. Neighborhood Greenways are another measure designed to improve safety by prioritizing bicycles and pedestrians over cars on neighborhood streets.
Portland's Spirit of Innovation: Tilikum Crossing, Bridge of the People
Supplemental Reading
#ELGL15 Sponsorships: Interested in becoming an #ELGL15 sponsor?  Click here to learn more and sign up today – spaces are limited.