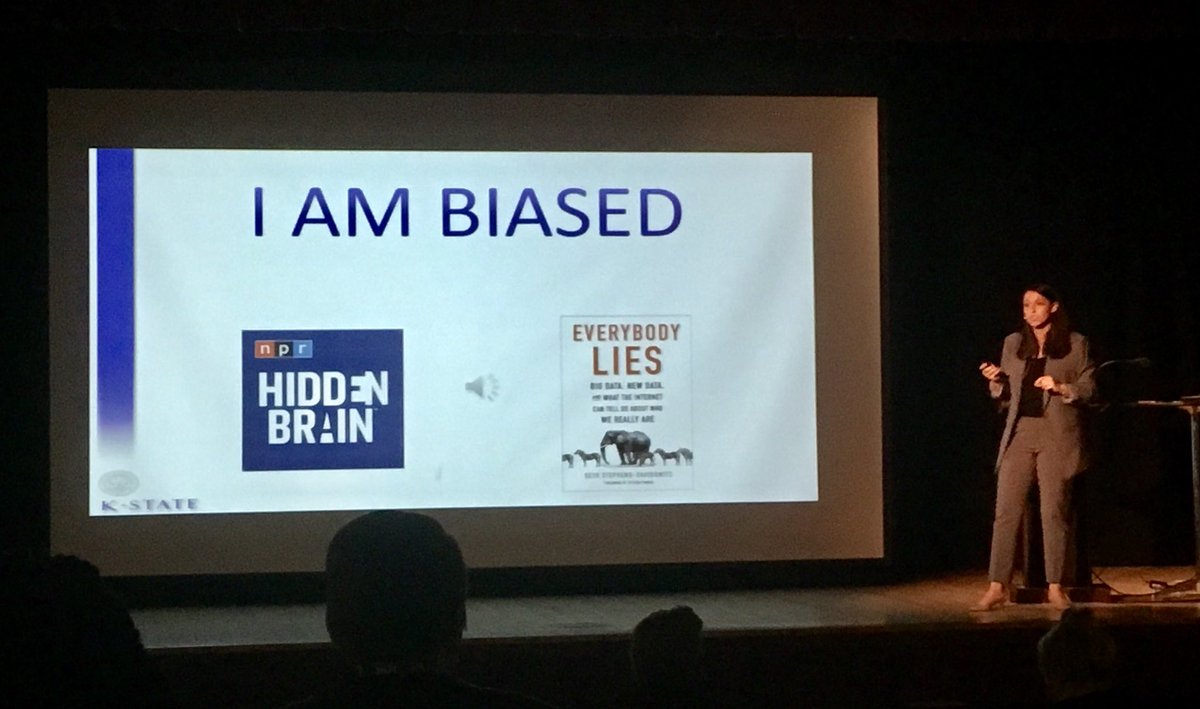 Down the stretch we come at #ELGL18…. Here's the Friday afternoon schedule….. Follow the action on Instagram, Facebook, and Twitter…. Join the members only conversation in our Facebook group.
---
1:30 p.m. Concurrent Sessions
Beyond Employee Engagement
The City of Aurora, Colorado and the City of Hillsboro, Oregon both dove into addressing how to become an employer of choice and how to adapt to a changing workforce. Both cities turned to the employees themselves to lead a conversation about culture as well as policy. The teams quickly learned this project was much more than a policy discussion, but an opportunity to create and innovate outside their daily roles. By creating a culture of inclusive innovation, the cities were able to inspire change from all areas of the organization. In the end, employees were able to make changes that would impact their peers and the future of city employment. But how do you start a team like this?
Extra Credit: Shifting to a Next Generation Workplace in Aurora, CO
The Intern Files is back, this time Madison Thesing interviews Michael Lawson from the City of Aurora, Colorado. Michael leads the city's special projects office and he discussed how Aurora is taking a new approach to hiring, on-boarding and culture. The "Shift" program started in August 2015 and its goal is to help Aurora attract the next generation of local government leaders.
---
Are Libraries Essential Services?
Public libraries are arguably more important today than ever before–Their mission is still the same — to provide free access to information to all people. The way people access information has changed, but they still need the information to succeed, and libraries are providing that. But in what ways? With Smart phones, Tablets, and an abundance of information available at almost every finger tip—Why are Libraries still relevant? Can they be a Cultural Hub? Can they work with other local services such as Public Schools, Day Cares, Parks and Recreation, Police, Fire, Public Works and Economic Community Development?
Bonus: Winner of the 2018 Leslie B. Knope Award


Pueblo City-County Library captures the 2018 Leslie B. Knope Award by winning the Twitter poll and general voting. Williamsburg Regional Library prevailed in the #LibrarySelfie portion of the final round.
---
Real-Time Decision Making
In this session, Leigh Tami, City of Cincinnati's Chief Performance Officer, will discuss how the Cincinnati has used data to improve performance, save money, and address community issues.
Bonus: Harnessing the Power of Data with Leigh Tami, Cincinnati, OH.
The Chief Performance Officer of the City of Cincinnati, OH, Leigh Tami, joins GovLove to discuss data and performance. She shares her background and path to local government, what she looks for when hiring and the importance of data. Leigh also shares her experience as a woman in local government and her theme song.
The Future of Innovation: Discussion Panel
The practical side of civic technology and innovation. Hear directly from local government administrators who provide insight on what innovation is to them, challenges faced, and how governments can implement new technology approaches.
Bonus: A Taste of #ELGL18 with Allison Scheck, City of Lakewood, Colorado
---
3:00 p.m. Concurrent Sessions
Book Premiere: State of the City with Scott Lazenby – first 20 people receive a free copy of the book
Author of Playing with Fire and State of the City, Lake Oswego City Manager Scott Lazenby will discuss the creative process for writing two fiction books about local government. Playing with Fire, published in 2001, was widely read by local government professionals and MPA students. The University of North Carolina MPA program focused a city management class around each chapter of Playing with Fire.
State of the City is described as a, "much-anticipated sequel to Playing With Fire, Trillium, Oregon and its city manager face a new and even more formidable adversary. Ben Cromarty is caught in the crossfire, trying to protect his staff from a vindictive council member as the city faces a series of attacks, mounted by powerful interest groups and a state government eager to do their bidding. Discussion questions are included for classroom and book club use."
Bonus: Between Two Interns with Scott Lazenby, Lake Oswego City Manager
The interns make their triumphant return! Roger Gonzalez and Mark Yager talked with Lake Oswego, OR city manager and Portland State professor, Scott Lazenby. Their conversation covered innovations in local government, getting rid of the performance review and more.
---
The Straight-Up Story to Empower Innovation in Your Government through Process Improvement
It seems like we're bombarded through social media urging us to read new articles and books about governments taking on process improvement and how successful they are. Authors of these articles often fail to get across exactly HOW you, as a leader in local government, can implement a customer focused strategy and empower your teams with process improvement language and tools. Join Scotty Martin, the Founder and Chief Architect of Denver's Peak Academy, as he hosts an all-star line-up of leaders who will share their stories on how to empower innovation in your teams and in your local government.
Bonus: Road Trippin' with Chris Escobedo, City of La Quinta, CA. The project that I'm currently working on is… From police service contracting to class/comp to launching the Ironman Indian Wells/ La Quinta.
---
#13Percent
In 2015, ELGL leaders grabbed a megaphone and began speaking often (and loudly) about the disappointing lack of growth of female City Managers in local government (rom 1984 to 2014, that number remained stagnant at 13 percent). Since then, ELGL has kickstarted a national conversation (Oregonian, ELGL works for gender equality) about supporting women in leadership positions, including a focus on mentoring, supporting work/life balance and fair hiring practices. Join us for a panel discussion, largely supported by audience participation and conversation, with four majorly accomplished leaders. Join this session to hear their perspectives and ask questions about continuing to make progress in this area for the next generation of leaders in local government.
Bonus: Oregon couple works for gender equality, collaboration in local government.
Shortly after their 2007 arrival in Clackamas and Washington counties, Kirsten and Kent began to feel a lack of professional networking opportunities for people in local government who weren't top-level officials, such as mayors and city managers.
"There's a benefit in being able to talk about jobs and projects," Kent said.
The couple started small, gathering colleagues to talk over food or drinks about how to further their careers and better serve the cities they work for. They figured out their vision: to connect, communicate and educate and current and aspiring local government professionals around the country by telling stories, sharing ideas and working together.
---
Driving Towards Digital Transformation and Engagement 
Transforming the way we build resident experiences. Learn how geography and location are working together to become a platform for resident engagement. Experts from ESRI will share best practices on driving digital transformation and engagement.
Bonus: #DigitalGovTip: Make Sure Your Government Website is Encrypted. 
"At a time when people's faith in government is low, especially with security issues that are coming up in the news around government and security, when you go to a government website and you see 'not secure' in a browser, regardless of whether you're submitting information or not, that further decreases people's faith in government to secure their private information."
---
Fast Paced Demo Race: 4 Min Tech Talks
No time for a full demonstration? No problem. Five leading civic technology companies will share their product and vision in 4 minute rapid presentations. These glimpses of cutting-edge technology will inspire and excite you.
Bonus: App for That! 3 Leadership Traits to Help You Build a Smart City. The idea of becoming a Smart City is widespread and accepted. Regardless of the size of your community, we all want to be in a place that's working towards building a Smart City.
But building one won't just happen in a vacuum of your IT Department. Whether you're directly involved in technology or not, your leadership abilities will directly impact whether or not your organization takes the necessary steps.
---
4:15 p.m. Penultimate Keynote – Did I Do That? How to Recognize Bias and Make Better Decisions. Dr. Schafer's research focuses on public management and decision-making. She has explored how different actors (public, stakeholders, network partners), sources of information, and decision processes inform and impact public managers' decisions. She particularly likes to explore these topics in the context of local governance. Recent research appears in Environment and Planning C: Government and Policy, Public Performance and Management Review, and Public Administration Quarterly. She is also particularly proud of her engaged work in partnership with the City of Manhattan, Kansas.
---
5:00 p.m. Closing Keynote: Text, Lies & Videotape. It's always been difficult to know who to trust, and when to trust them. With the arrival of the "post-truth era" of social media, it's only gotten worse, and we're nowhere near the bottom of the barrel yet. In this session, Nick Smith from the City of Gaithersburg, Maryland's Communications Office will use case studies ranging in scope from the Department of Homeland Security, to MIT, to BuzzFeed to examine #FakeNews in its different forms, where it comes from, why people spread it, how to deal with it during a crisis, and then how to take those practices offline and improve day-to-day life by applying them to internal communications, inside the office and out.
---
5:45 p.m. ELGL Celebration Hosted by Cartegraph & What Works Cities
---