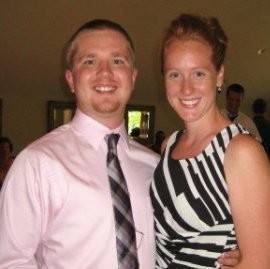 Village Administrator, Village of Winneconne
What was the very first paying job you held (that you paid taxes on)?
Cart Kid at Lakeside Links
What was your: undergraduate institution? Graduate institution? What was/were your degree(s) in?
Northern Michigan University BA/University of Nevada, Reno MPA Bachelors of Science in Political Science and a Masters of Public Administration
What class(es) (if any) are applicable to your job today?
Most of my MPA.
Do you have a work or life motto? What is it?
Be who you are and say what you feel, because those who mind don't matter and those who matter don't mind. -Dr. Seuss
What book are you currently reading? Would you recommend it?
Our Towns: A 100,000-Mile Journey into the Heart of America; Oh Yes!
Other than ELGL – do you belong to any other professional associations? Which one(s)?
International City/County Management Association; Wisconsin City/County Management Association; Wisconsin Planners Association; Strong Towns
What's the best networking advice for job seekers you've heard or shared?
Get to know the elected officials as well as they make the hiring decisions.
What's the fastest way to NOT get a job or internship with you? (e.g. what should potential applicants avoid doing if they were to ever interview with you for a position).
Showing up late or in a manner that comes across as entitled will lead to an "X" immediately.
Why should an undergraduate student consider a career working in local government?
You are able to impact people on a daily basis that is core to them being able to live their lives as they wish.