Greetings from Austin, fabulous ELGL family.  Aly Van Dyke writing here on behalf of the City of Austin's Communications and Public Information Office. We're taking over ELGL50's IG account all day Tuesday, Nov. 20, and plan to show you some of our beautiful, fun, and especially weird sites around our fair City.
You'll see some of our favorite food haunts; our new, nationally renowned Central Library; the public art that covers our city; behind the scenes footage at the always-fascinating local government meetings; and more.
We're looking forward to showing you more around Austin, and if you're so inclined, feel free to follow us on the following platforms as well: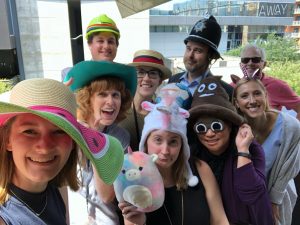 Thank you, ELGL community, for all you do help local governments connect, grow, and thrive throughout the world. We're proud to be part of the team.