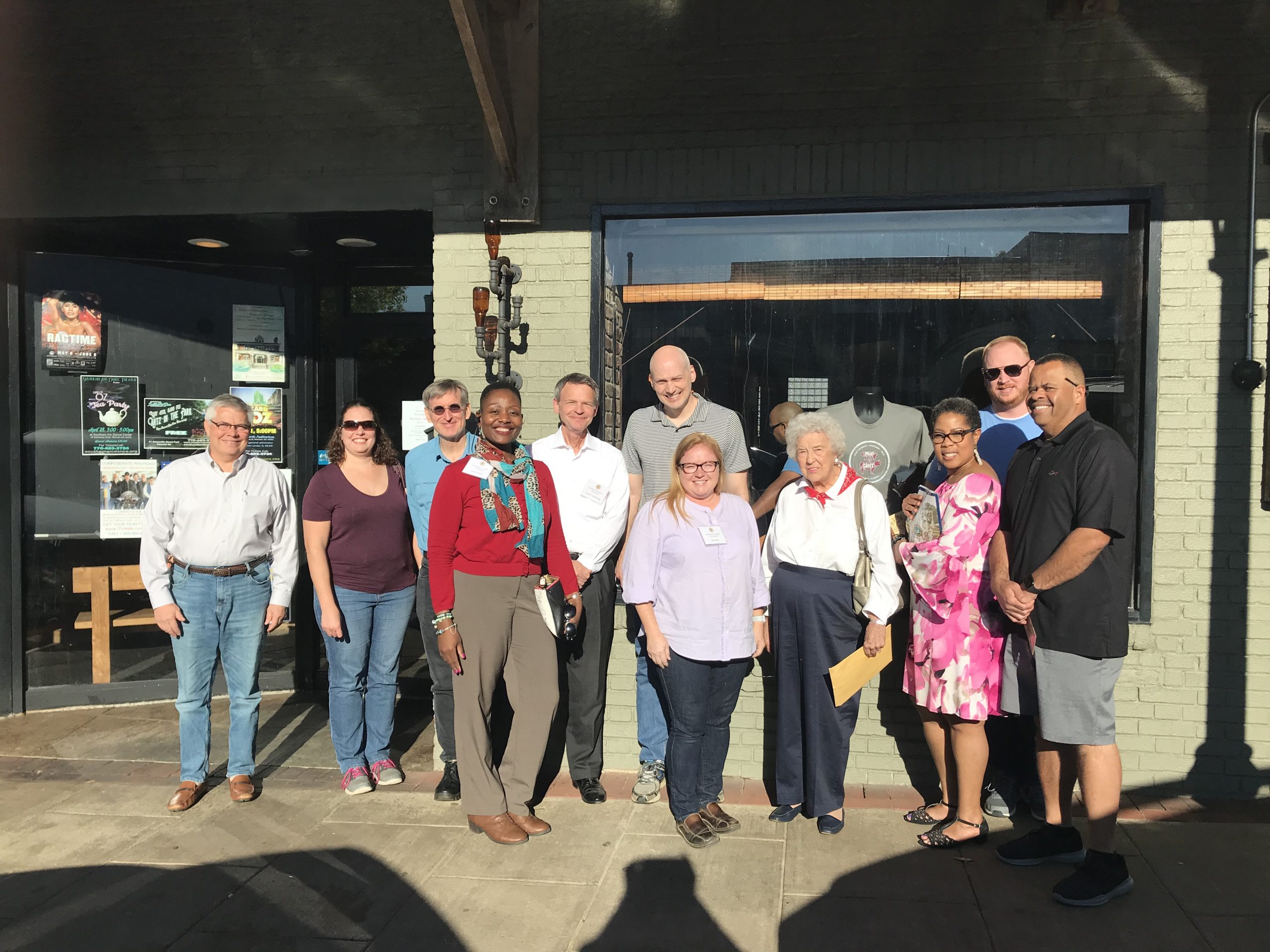 Hi there, ELGL!
I am Ashley Copeland, the Communications Manager for the City of Newnan, Georgia. Newnan is a growing suburb of 40,000 that sits about 30-minutes south of Atlanta, Georgia – also dubbed as the "city of homes."
Over the past two years with the city, I've worked on enhancing our city's communications and marketing efforts internally and externally, revamping our community outreach and social media efforts, and become the ambassador for our citizens' academy program –to name a few.
I enjoy working for a city that has 1) a little big-city feel while also providing its residents with so much growth, 2) easily accessible amenities and attractions, and lastly, the most important 3) genuinely friendly people. While we're taking over ELGL's IG for the day, I hope to share with you several of these themes, including topics such as:
Homes, homes, homes
Georgia Cities Week highlights and happenings
A few #CityHallSelfies
City Employees in Action
And more!!!
I will add that we could not have picked a better time to share our city with the ELGL family. This week, we are celebrating Georgia Cities Week throughout the week of October 4 – 10, 2020, to showcase and celebrate cities across the state of Georgia and the many services they provide.
This year's theme is "Georgia Cities: Building the 2020 Vision".
Since we're celebrating in a COVID era, we have taken several socially distant measures to ensure everyone's safety. So far, we've got citizen giveaways, a scavenger hunt new social video premieres featuring our city employees, a trash mob clean up day, and more lined up throughout the week. You may see some behind the scenes footage from events scheduled for Tuesday.
We celebrate this in conjunction with the Georgia Municipal Association (GMA) annually, along with more than 538 cities across the state as an ongoing effort to raise public awareness about the services that cities perform and educate on how city government works.
What better time to show you the city of Newnan, than today! I am excited to bring the city of Newnan to all of my ELGL peeps. So, let's get this party started because it's going down on a Tuesday!