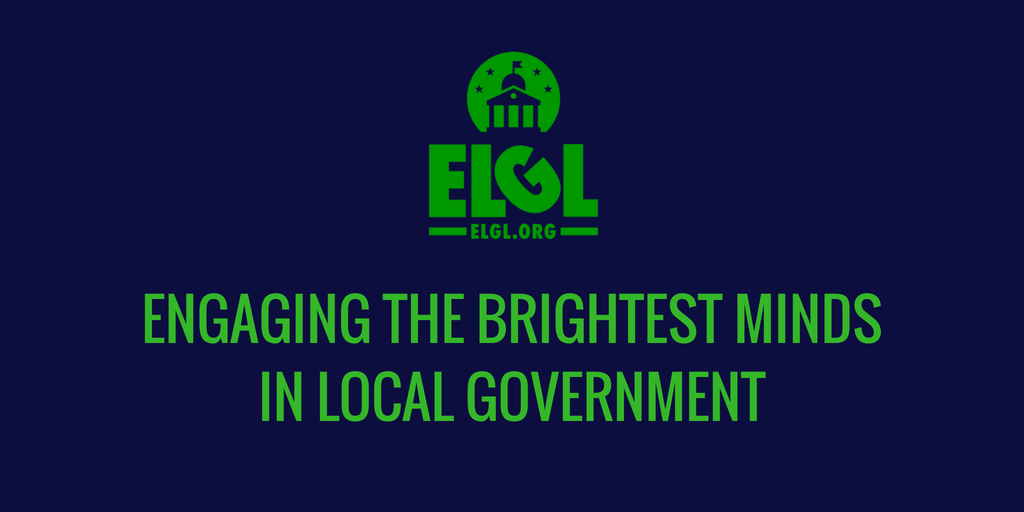 What I'm listening to – Meditation in the City podcast
What I'm watching – Trading Spaces!
What I'm doing – ELGL18 in Golden, Colorado
---
In May, the ELGL Board of Directors (Ben Kittelson, Dan Weinheimer, Kent Wyatt, and myself) gathered for the ELGL strategic planning retreat in Golden, CO. Teri Runyan, Performance Excellence Program Manager for the City of Fort Collins, Colorado, was on-hand to guide us in developing the right vision for ELGL.
ELGL is set apart from other professional organizations by our "E." We are the fastest growing local government association because we engage members to foster personal and professional growth. We reject the notion that a certain number of years of experience or a particular job title is necessary to contribute to ELGL.
At the retreat, we re-evaluated our guiding statement and the pillars that support it. We committed to creating a clear and concise way to communicate what we do and how we do it. With ELGL's growth in recent years, the importance of our "elevator pitch" has grown in importance. We wanted to move into the future by emphasizing our core values, especially our "E."
After identifying our past accomplishments and discussing our vision for the future, we reached consensus around this guiding statement.
Engaging the brightest minds in local government.
We will meet the boldness of this statement by:
Providing timely, relevant, real content

Fostering authentic, meaningful connections

Expecting equity and inclusion

Encouraging joy in public service

Welcoming new ideas and technology
We will continue to empower our members to create meaningful content from their area of expertise. Our members are best equipped to tell the story of important issues facing the profession. We must continue to learn from each other about issues from dockless bike share to water infrastructure.
We will encourage authentic, meaningful connections among our members through a multi-pronged approach including Birthdays and Books, Supper Club, and the Holiday Mug Exchange. We've seen firsthand how these initiative build long-distance digital relationships.
Our commitment to bringing equity and inclusion to all levels of local government remains at our core. We will complete the Diversity Dashboard and use the data to engage our members and key stakeholders in an action-oriented dialogue.  We will partner with like-minded organizations and companies ensure the greatest impact. We will practice what we preach by expanding leadership opportunities in ELGL.
We will continue to foster joy in public service by creating new initiatives and hosting some of our cornerstone events such as the annual International City Hall Selfie Day. The work we do in our communities deserves celebration and requires the thoughtfulness of finding opportunity for recognition in simple, meaningful ways.
Lastly, we will proactively seek opportunities to embrace the civic technology community. There is an endless potential in the ideas and initiatives being developed by talented individuals, organizations, and businesses. Local government must partner with the technology community on new approaches to meeting the demands of our community and potential for improved service delivery.
A few other items coming from our strategic planning work:
We will add a member of the Board of Directors by July 1, 2018.
The Board approved the annual budget for FY19, which includes the ELGL Annual Conference, Regional Conferences, and ELGL Inspires events.
Behind the scenes, we will complete the transition to our Member365 software, launch a revamped ELGL website with ProudCity that offers more exclusive content and delivers a robust vendor directory.
Stay tuned for our annual all member meeting in June where you can hear more about our budget, our board and our initiatives to engage the brightest minds in local government.